By Matt Klampert
What do you think will happen to your home in 100 years? In our fast-moving age, it can be disconcerting to think about such things. Sometimes land can be developed but not well preserved, and perhaps beautiful nature, or things of historical and cultural value, are destroyed in the process. This is especially dangerous to rural areas with smaller populations that are in danger of declining.
There are many historic sites in Japan, such as castle ruins, which are no longer used in everyday life. However, in our case, we want to introduce people to living buildings and communities that have a living history which is available for people to see and experience. In YUKIGUNI, one project undertaken to accomplish this is ECO-LODGES JAPAN.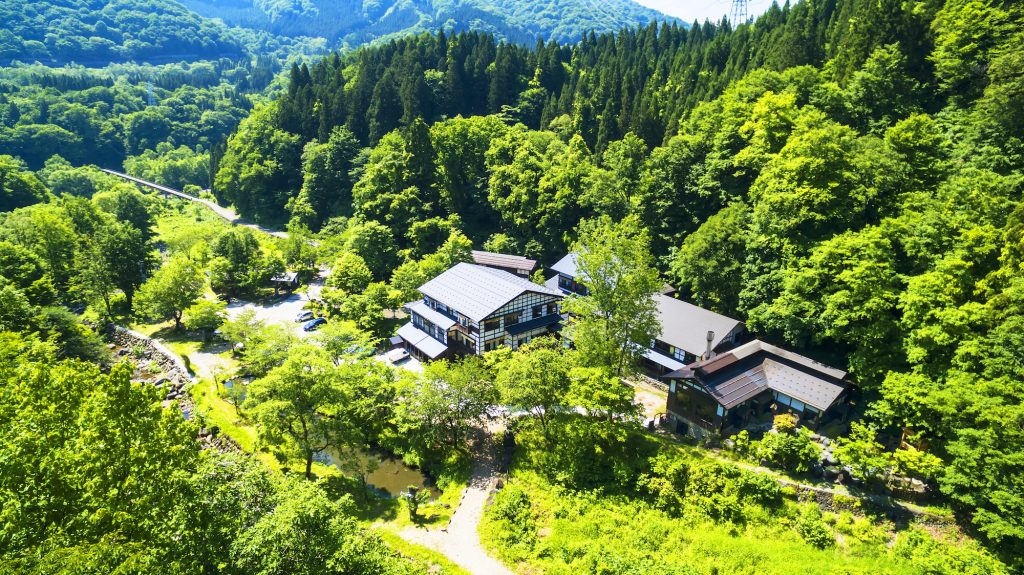 What is an Eco-lodge?
There are many aspects to the YUKIGUNI Eco-lodge program, which concern traditional Japanese establishments also known as ryokan. Ryokan is not simply the Japanese term for hotel, it does not entail skyscrapers with identical cubicle-like rooms and continental dining. Rather, the best ryokan are singular, with warmth and personality, and exemplify the character of their area. While there are many different kinds of ryokan hotels in small and big cities all over Japan, many of the best Snow Country ryokan are notably eco-friendly. For this reason, it was a no-brainer for YUKIGUNI's great ryokan to also become eco-lodges.
An eco-lodge can be defined as "a tourist accommodation facility designed to have minimal impact on the environment." Conventional hotels often waste precious water and electricity in their day-to-day operation, but our eco-lodges can better balance customer needs with ecological knowledge. Conservation, and a love of nature is in many ways firmly embedded into the Japanese culture. It is also a way of life, and not a sacrifice. Going to an eco-lodge is not a matter of missing out on service, but it is, we think, a more authentic and valuable experience. Let's learn about some of our eco-lodges and how they excel according to their own personal character.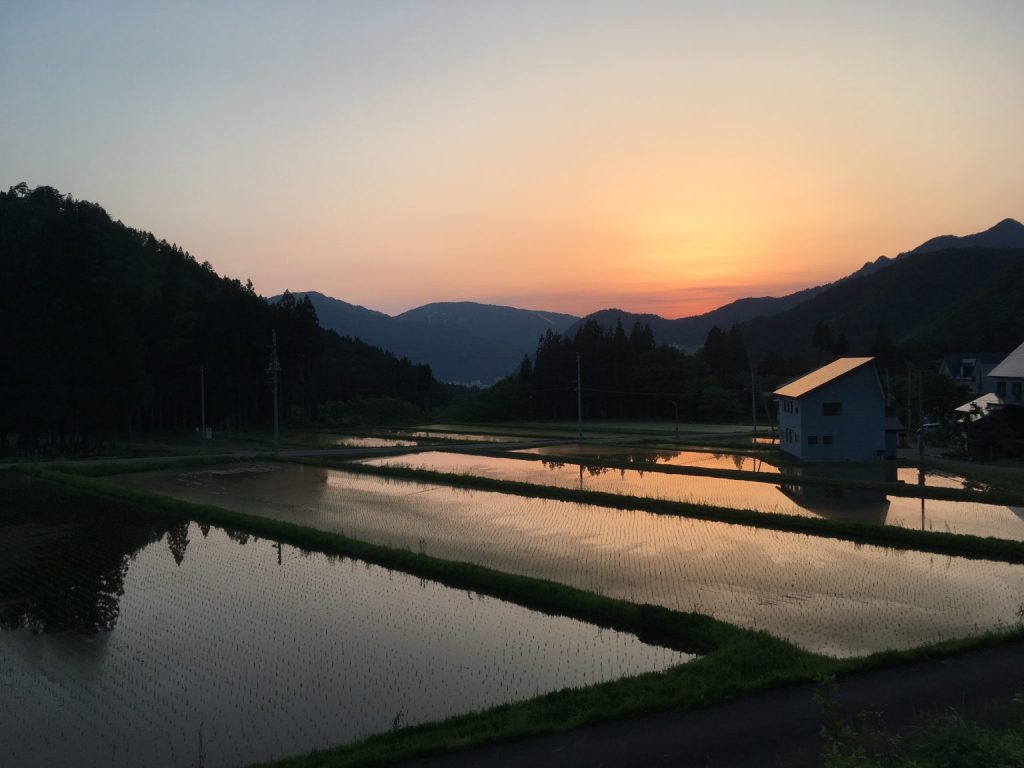 Turning eco-lodge into eco-lux
The eco-lodges in YUKIGUNI are in many ways intimate tailored experiences that will redefine the way you consider what is luxury. Luxury, after all, need not be a guilty pleasure, or something that is harmful. Staying at a YUKIGUNI Eco-lodge, as you will find out, is a relaxing, revitalizing, and in many ways an educational experience.
Japanese food –washoku- is a varied tradition, but one that prioritizes locality and freshness. Why fly in some specialty meal from far-away lands when there are wonderful ingredients all around us? Many of the kitchens at YUUKIGUNI Eco-lodges such as Minakami's Syoubun are similar to farm-to-table restaurants. Through dealings with local producers, guests can enjoy a variety of local catches, fresh vegetables, and hand-picked herbs in seasonal, fresh dishes.
Water- the lifeblood of YUKIGUNI
Perhaps more so than anything else, the Snow Country region is known in Japan for its fresh, clean, and abundant water. Such is the renown of YUKIGUNI's water that is has been bottled and sold throughout the country. Many of the Eco-lodges you will be staying in contain extensive onsen facilities- elegant baths that are heated by groundwater. In places such as Tokamachi City's Matsunoyama Onsen Village, this same water not only heats your bath, but helps cook your food, and may eventually power the whole town! Elsewhere, in the case of Hoshi Onsen Chojukan, the buildings that house said baths are themselves Registered Tangible Cultural Properties of Japan, which are historic and unique examples of architecture from a bygone time.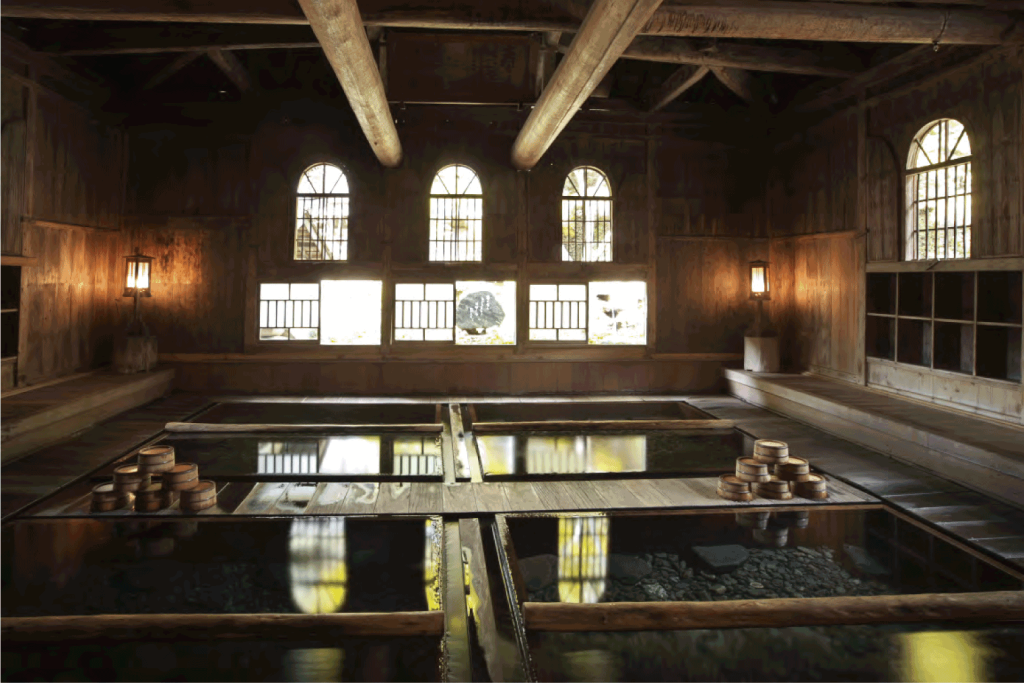 Get involved – Programs at our Eco-lodges
A vital part of our Eco-lodge experience are outings and educational initiatives. At ryokan hotels such as Minamuonuma's Ryugon, you can join us to hike the beautiful nearby mountains, pick fresh vegetables, and learn everything there is to know about local crafts. Tourism is vital to the sustainability and survivability of YUKIGUNI, but it is also a unique opportunity for guests to experience a side of Japan that you'd be hard-pressed to find elsewhere.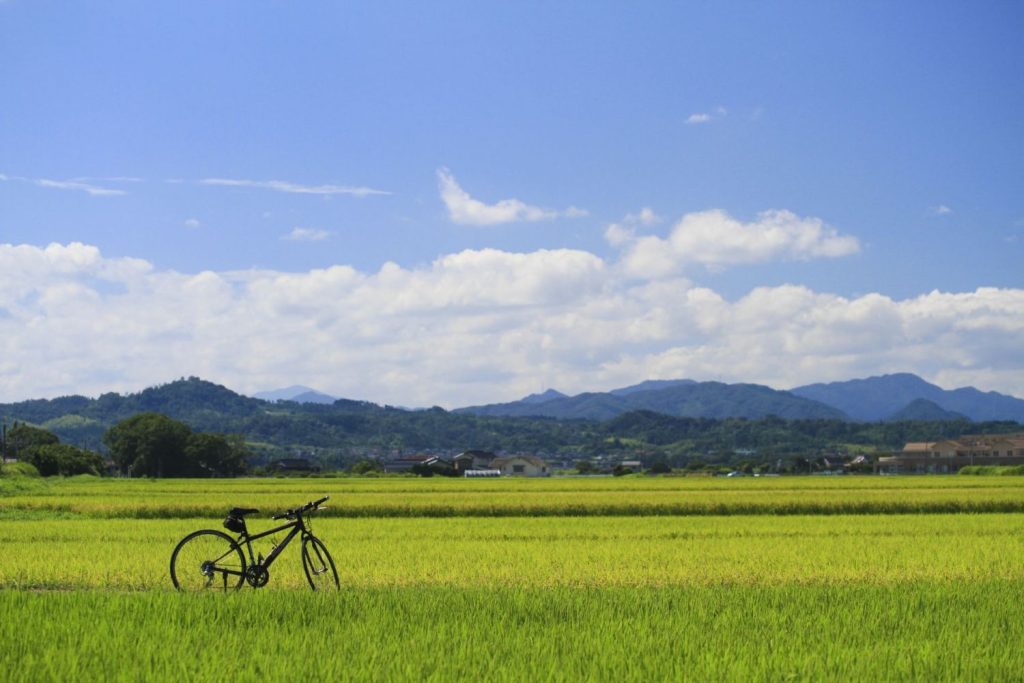 Though the YUKIGUNI area is most famous for skiing and snowboarding during the winter months, it is beautiful during all seasons. In rural Japan, it is still commonly believed that god, or kami, is found in nature. Our eco-lodges are a part of nature, not separate from it, and a great window into an exciting and different Japan – only 70 minutes from Tokyo, but a world apart.
Learn more about Timeless Yukiguni, and the Snow County Tourism Association HERE. A video explanation of our Eco-lodges can be seen below.