By Matt Klampert
Aside from just sightseeing, one of the highlights of traveling is the all-important human connection. In Japan, this is naturally associated with food: family or coworkers will regularly share drinks or a meal together to strengthen bonds with one another. Naturally, you can see western style bars and restaurants all over Japan, but one kind of establishment, traditional Japanese pubs known as izakaya, can sometimes be overlooked by those who are coming to Japan for the first time. In the past, I recall having walked by such places, which always stood out because of the red lantern outside the door, and the sounds of laughter and conversation audible within. Without signs or picture menus outside, I didn't really know what they were about, and was too intimidated to peek my head in. Today we will explain izakaya- their food, culture, and highlight some favorites around YUKIGUNI.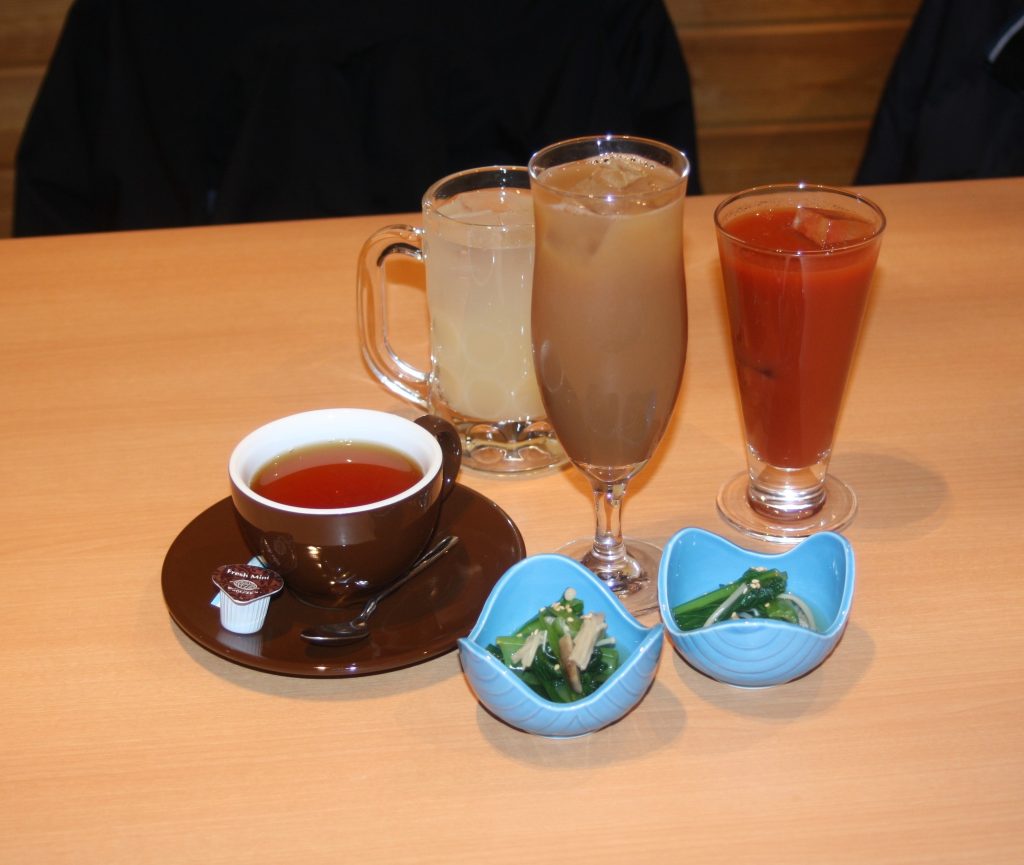 A brief history of izakaya
Back in Japanese antiquity, people would typically drink at home by bringing refillable sake jugs to their purveyor of choice. While sake was readily available, the storage and distribution methods of alcoholic beverages were rather crude by today's standards. Each individual shop made their own sake, and stored them in giant stone pots. These heavy pots could not be easily moved, which made delivery impossible; instead, people just paid for a certain amount from the pot and took it home with them. After a time, sake began to be stored in barrels, and many shops transitioned from making their own sake to simply selling it. By the Edo period, these shops began serving food, and became popular places to stay and drink.
Even these days, izakaya retain their cultural significance in Japan. In Japan's normally reserved public society, izakaya are one of the few places where you can strike up a conversation with a complete stranger. Especially in cities like Tokyo, where homes are typically smaller, an outing to the local izakaya is generally preferred over a home party. It is common for people to go to multiple izakaya ala a western pub crawl, and there are even Japanese-style izakaya sprouting up in other countries, like the United States and the U.K.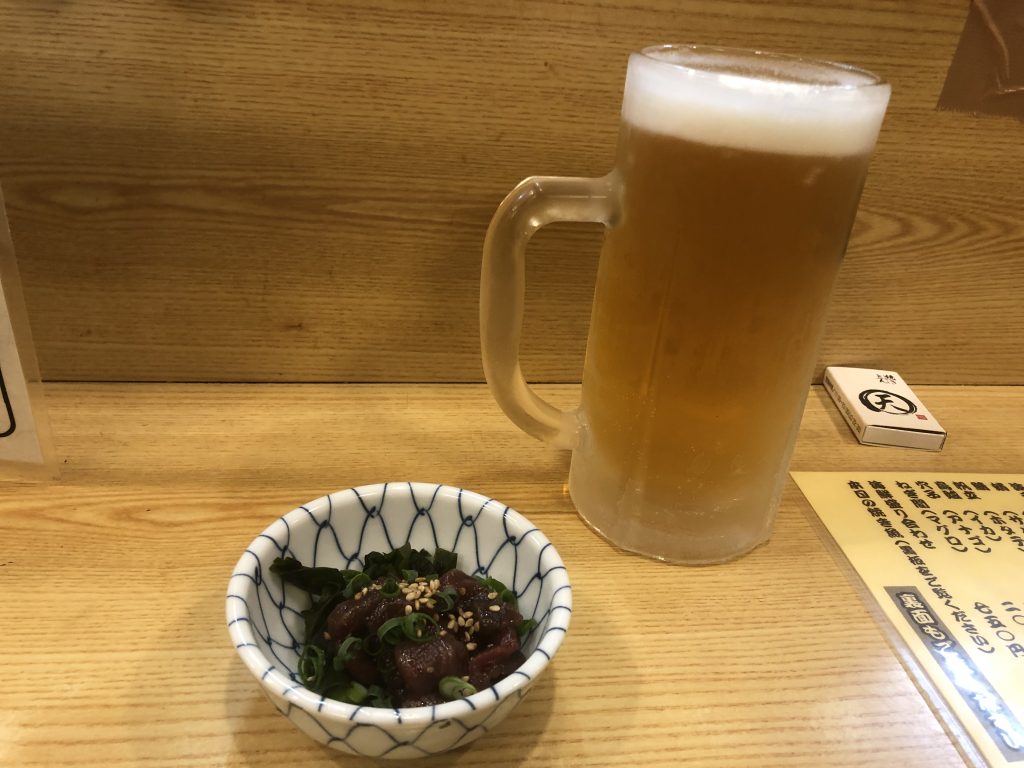 Starting out
So, when should you make your first trip to an izakaya? Compared to many Japanese cafes or sit-down restaurants, which have strict hours, izakaya tend to run rather late. This is because they cater both to the foodies looking for some unpretentious grub as well as those looking to party.
When you first enter an izakaya, you may be asked to take a seat by the bar if alone or with one other person. In large groups it is typical to get a private room or a long table all to yourself. When you are seated at your izakaya of choice, you will be given the ever-present oshibori, a wet towel that you can use to clean your hands before eating. You will also get a small plate with some food, known as otoushi. As many izakaya have cover charges, otoushi is a way to get a little more bang for your buck. Please note that in most establishments you will always receive otoushi with your drink order.
Typically, the actual ordering begins with drinks. Unless you are at an izakaya specifically known for their selection of micro-brews, you will usually see the typical selection of commercial quality Japanese beer. For best results, order a "nama," which is a tall glass of whatever they have on tap. Just about every izakaya will have plenty of liquor, especially whisky, sake, and a selection of cocktails.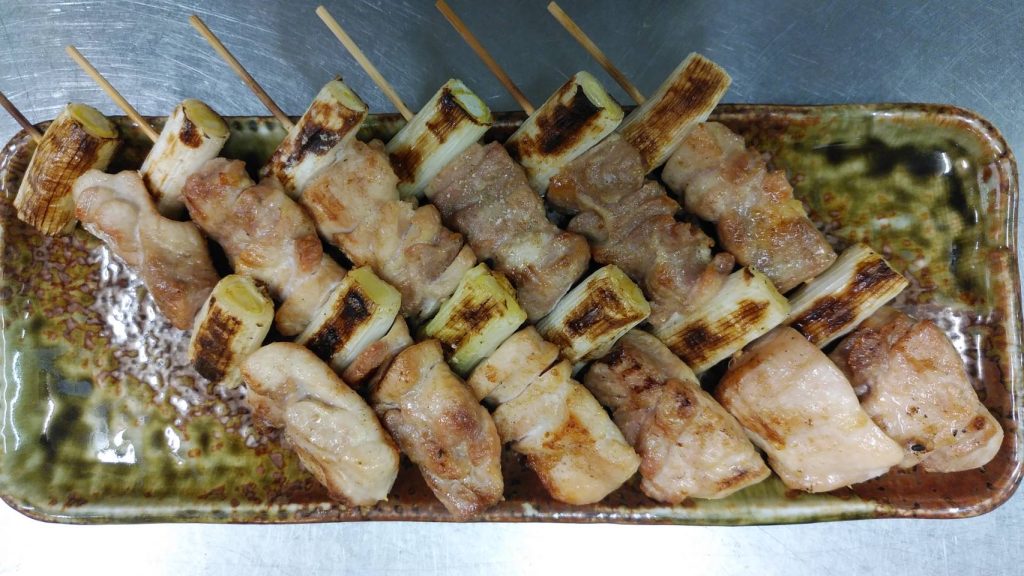 Izakaya Cuisine at a glance
Next, onto the menu! At an izakaya, you can expect no-frills Japanese comfort food. Typical items include yakitori- Japanese chicken grilled on skewers, but more western items like pizza and french fries are increasingly common these days. Food is generally serves tapas-style, so it is expected that you will order for a whole table and not just yourself. In the event that you do go to an izakaya alone, it is important to check the menu carefully as certain items are portioned for an entire group and not one person!
Some Recommended Izakaya in Snow Country
There aren't many chain izakaya in YUKIGUNI, as many are family owned and run. Here are a few highlights to give you a look into what izakaya culture here is all about:
Maruten (Tokamachi)
"When you have a small town izakaya like this, there is definitely a feeling of community where everyone is familiar and comfortable with one another," says Keiji Netsu, the proprietor of family-owned izakaya Maruten in Tokamachi city. Maruten is a family business celebrating its 10th year, and aims to be a welcoming environment for locals and international guests alike. When compared to the rest of the world, Japanese sometimes have a reputation about being sticklers for the rules, but according to Netsu-san there really aren't too many strict points of etiquette or customs that need to be observed at an izakaya.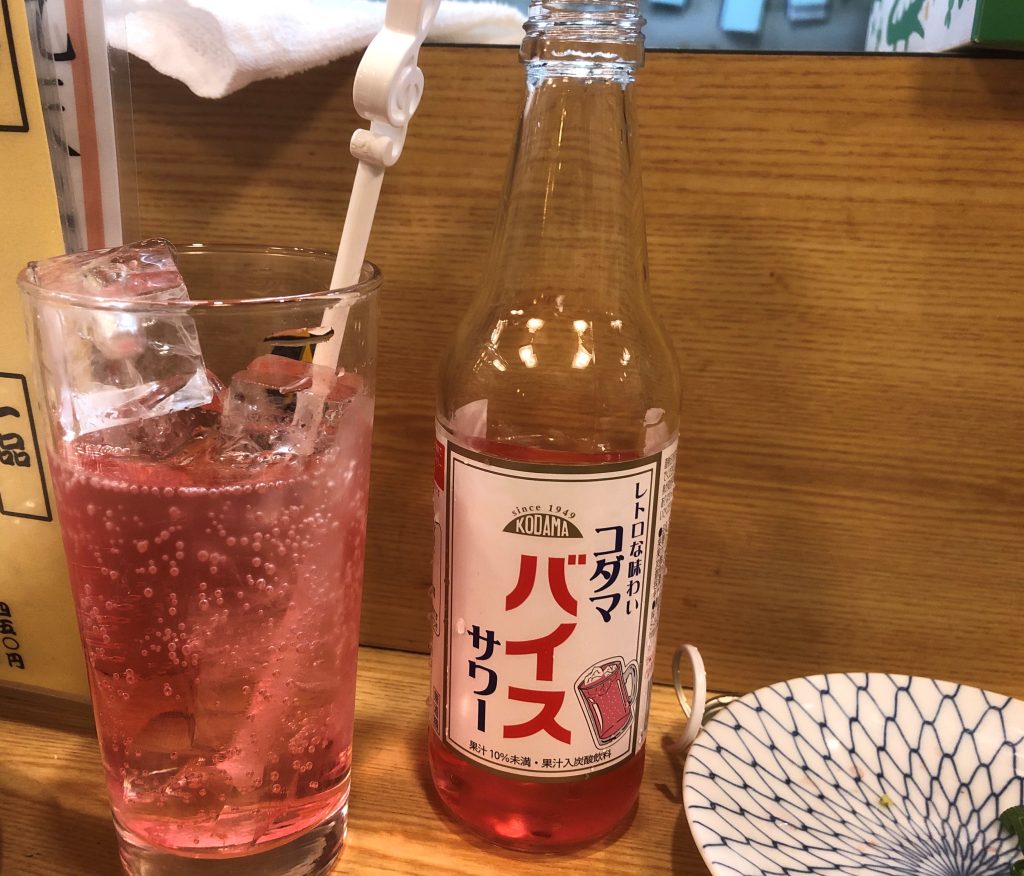 At Maruten, the alcohol is front and center; most notably their "baisu sour," a cocktail made with sour plum juice. However, despite the bar-type atmosphere at Maruten, the food is top notch. One particular highlight is their pork sashimi. Though sashimi typically describes raw fish, the pork dishes at Maruten are not raw, but instead served sous-vide style. At Maruten, they use locally-sourced Tsumari Pork, which is considered one of the specialties of the Tokamachi area. One of their signature otoushi is bashashi yukke, which is horse sashimi served with egg Korean-style. Other menu highlights include an impressive array of fish dishes. In the past, many foreign guests have visited Maruten during the city's famous Echigo-Tsumari Art Triennale, and like it so much that they quickly become regulars during their stay in YUKIGUNI.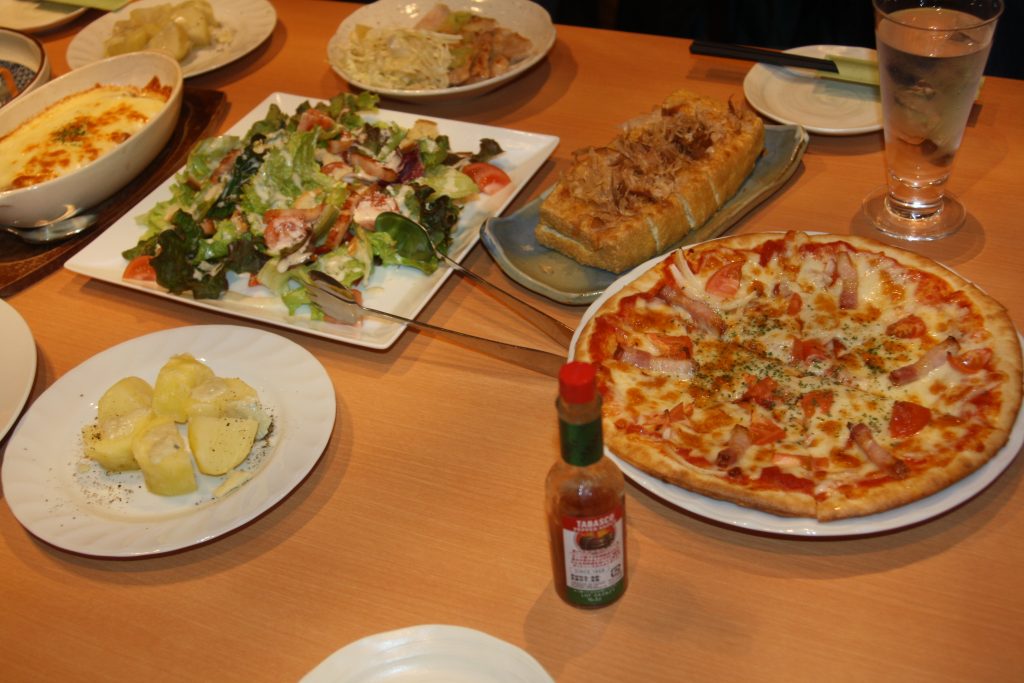 Kaburaki (Yuzawa)
A quiet café up in the mountains of Yuzawa by day, Kaburaki becomes a bustling izakaya in the evenings, with an eclectic menu that is a delectable mix of East and West. Their house specialty is their kakuni doria, which is an Italian inspired baked dish of pork belly and cheese over rice. Other unique items on their menu include natto aburage tofu with fermented soybeans, and Korean-style hot pot. In addition, Kaburaki have a particularly large wine list for Japanese izakaya. Of all the izakaya I have seen in the area, they are one of the most family friendly, including no smoking on the restaurant premises.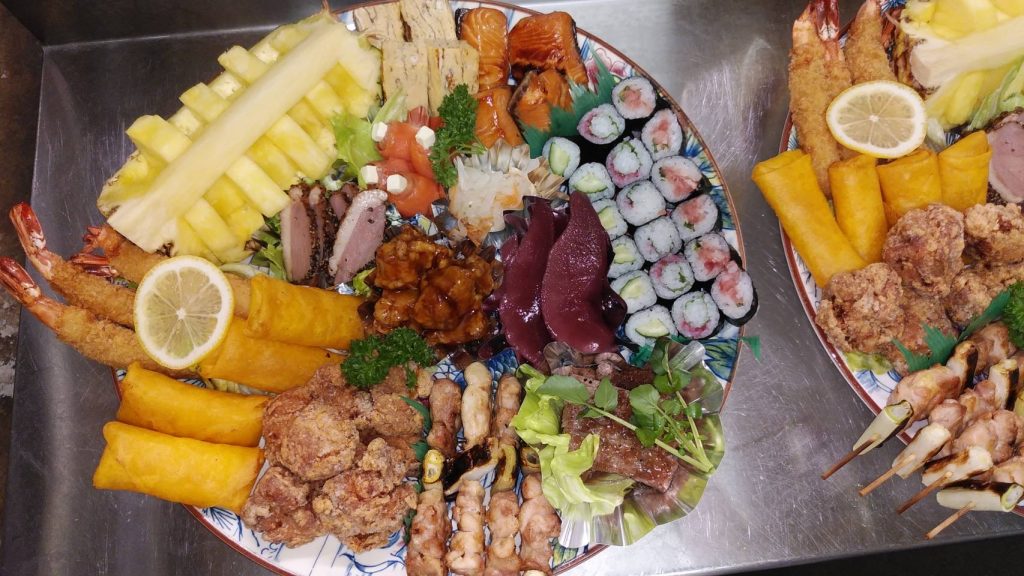 Kyou (Minamiuonuma)
Kyou is a restaurant and izakaya located in downtown Minamiuonuma that makes traditional home-cooked dishes which tell the story of the Snow Country. Though they also have a mix of more contemporary cuisines, such as Japanese takes on pizza and pasta, the items they are most proud of are those which have a cultural significance to YUKIGUNI, such as their prizewinning signature rice bowl Kirizai-don. Kirizai-don is made with pickled nozawana turnip, kagura nanban pepper and natto, as well as salmon. Says the owner, Mr. Yuji Nagumo: "These days, you can import whatever you want even in the dead of winter, but that wasn't possible in the past." In order to feed their families, the people of YUKIGUNI- mostly poor farmers- relied on pickled or preserved vegetables, as well as healthy foods like natto which are naturally high in protein. This same dish has also been served in local schools, and in addition to feeding hungry kids, Mr. Nagumo's portions at his own restaurant are quite generous.
Kyou serves Fuumi Soukai Nishite on tap, which is a special brew made by Sapporo Beer that is produced exclusively for the Niigata region. Their sake menu is largely locally-sourced as well, including selections from nearby Hakkaisan brewery. For more information about the excellent sake of YUKIGUNI, please click HERE.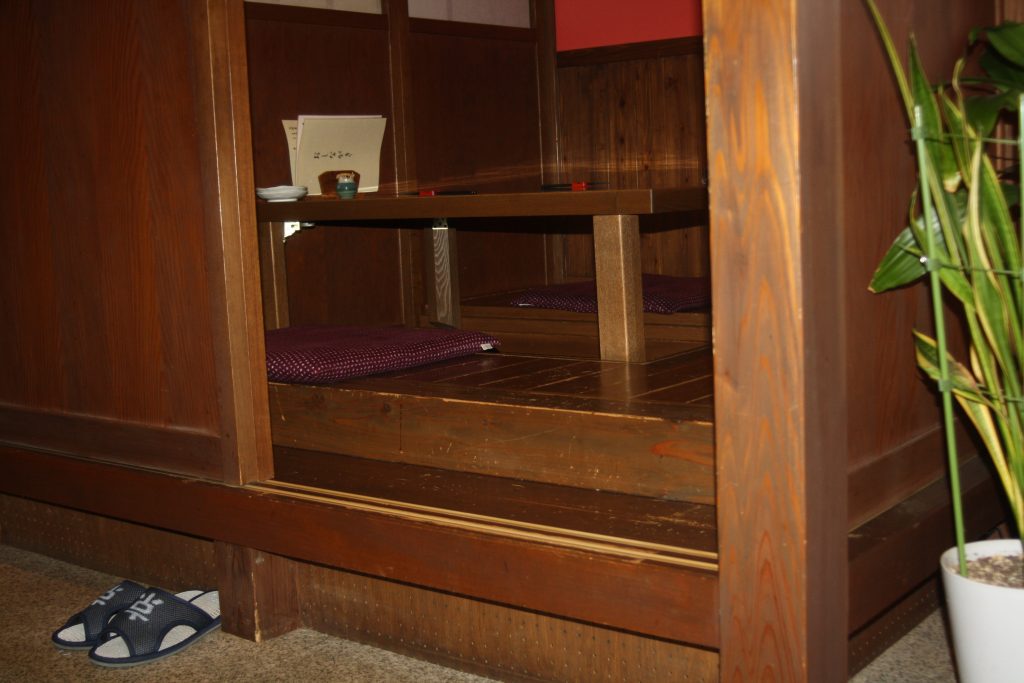 Know Before You Go
Lastly, a few points of etiquette. Izakaya are typically quite laid back, and this extends to smoking. If you see ashtrays laid out at the bar or table, you can consider that your invitation to light up. Many izakaya are a mix of Japanese and western seating; in the case of the former, do remember to take off your shoes!
Izakaya menus can be quite large, but luckily you are not expected to order all at once. Typically, drinks come first. In the West, the maxim goes "liquor before beer, in the clear," but in Japan it's the opposite, so generally beer is ordered first. Some izakaya have happy hours known as nomihodai on certain days and certain times. If you would prefer to drink one thing all night, it may be more cost effective to buy an entire bottle as opposed to paying by the glass. The most important thing to remember about ordering as part of a group is that it is usually frowned upon to split a tab, especially if you join a group midway into the night.
Whether you are drinking beer, whisky, or sake, the most important thing is not to drink too much, and especially not to try to drive yourself home. Regardless of your country of origin, guests are expected to follow Japanese drinking laws, which includes not being allowed to drink under the age of 20. For those who can drink, or just want to experience izakaya cuisine in YUKGUNI, we encourage you to try new things, make a few new friends along the way, and have fun!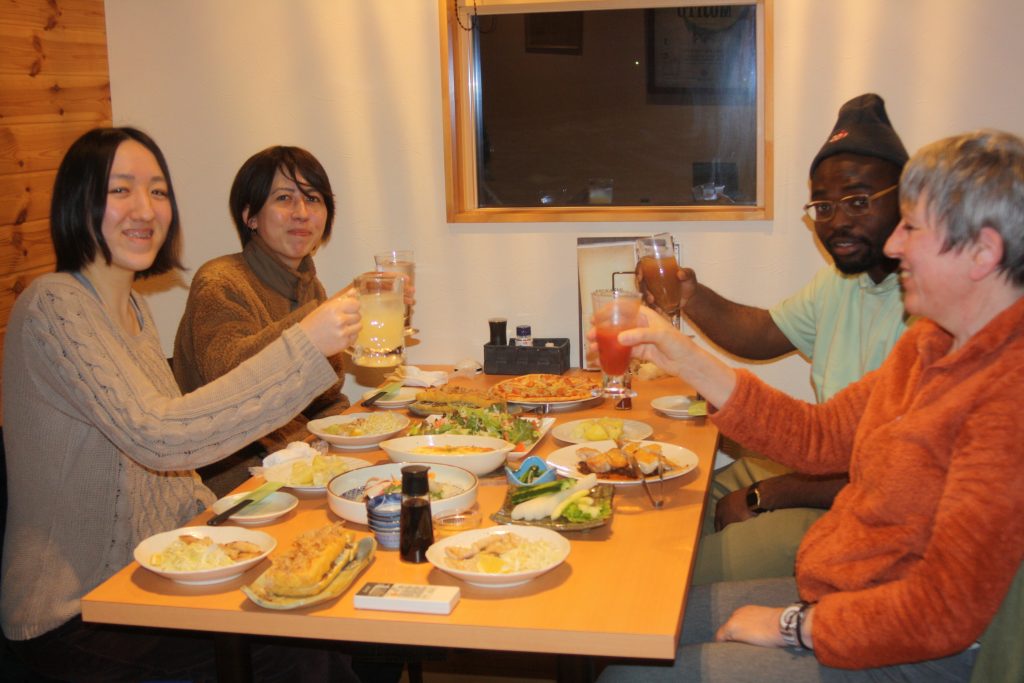 Information for Travelers
Kaburaki
Address: 1617 Araya, Kandatsu, Yuzawa Town, Minamiuonuma District, Niigata Prefecture 949-6102
Phone: 025-784-1007
Hours: Lunch hours from 11:00 a.m. to 1:45 p.m. Izakaya hours are 5:30 p.m. to 10:00 p.m. Closed Sunday and Monday. No lunch hours on Tuesday.
Maruten
Address: 3 Eki-doori, Tokamachi City, Niigata Prefecture (Located outside Tokamachi station)
Phone: 025-752-2917
Hours: Open from 5:00 p.m. to 11:00 p.m. Closed Wednesdays
Kyou
Address: 2252 Muikamachi, Minamiuonuma City, Niigata Prefecture 949- 6680 (Approximately 10-minute walk from Muikamachi station)
Phone: 025-773-6606
Hours: Open 11:30 a.m. to 2:00 p.m. for lunch, 5:00 p.m. to 10:00 p.m. for dinner