By Matt Klampert
When planning a fun-filled vacation at YUKIGUNI, there's no reason to go it alone: today, we are introducing the invaluable Tourist Information Center! Located just outside the Echigo-Yuzawa shinkansen station, this is your one-stop shop for all your regional travel needs. It also just so happens that they are very friendly, and are ready and eager to help you!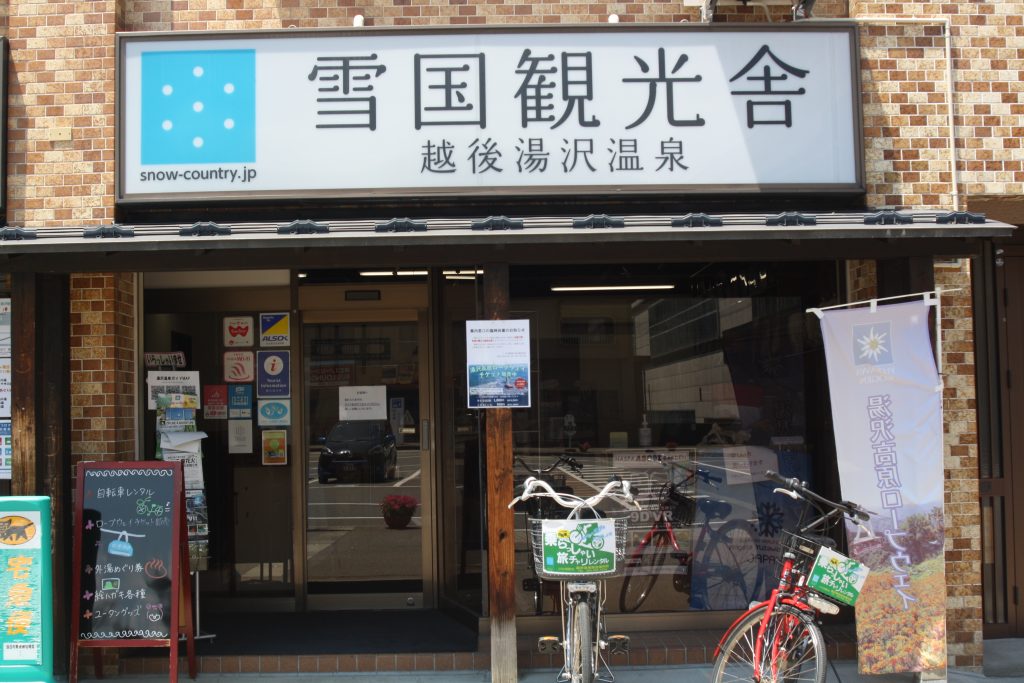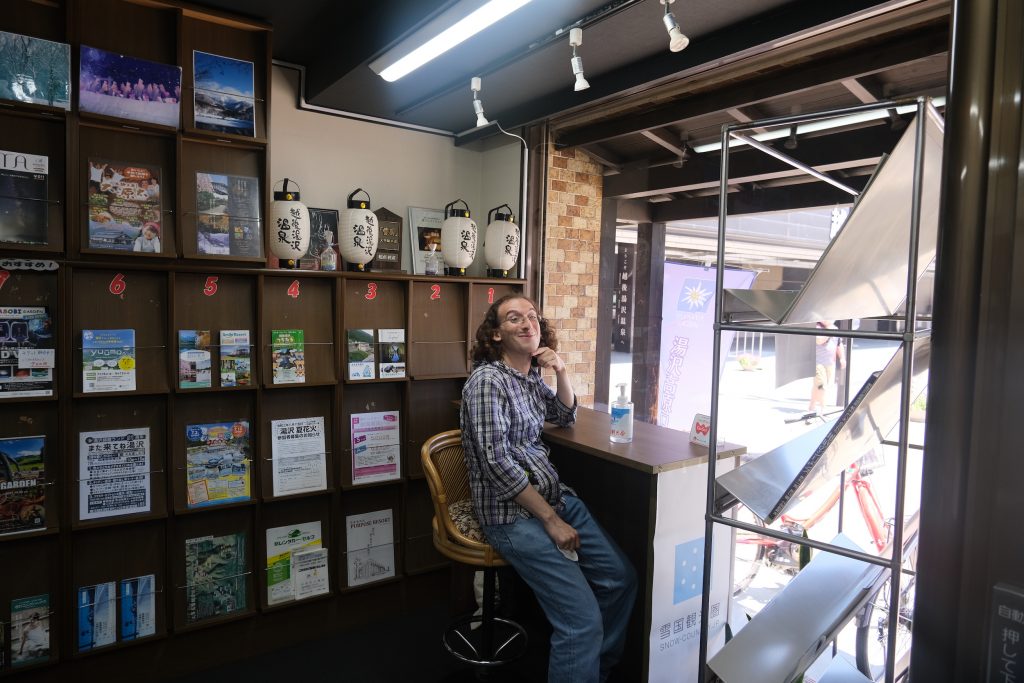 About the Information Center
First, here's a little background: the Tourist Information Center is over 50 years old, and helps travelers who want to learn more about the 7 towns that make up YUKIGUNI: Yuzawa, Uonuma, Minami Uonuma, Tokamachi, Tsunan, Minakami, and Sakae. This is a wide area encompassing three prefectures with a long history and many regional specialties which has made it famous within Japan. At the Information Center, it is possible to find all this information in one English-friendly environment.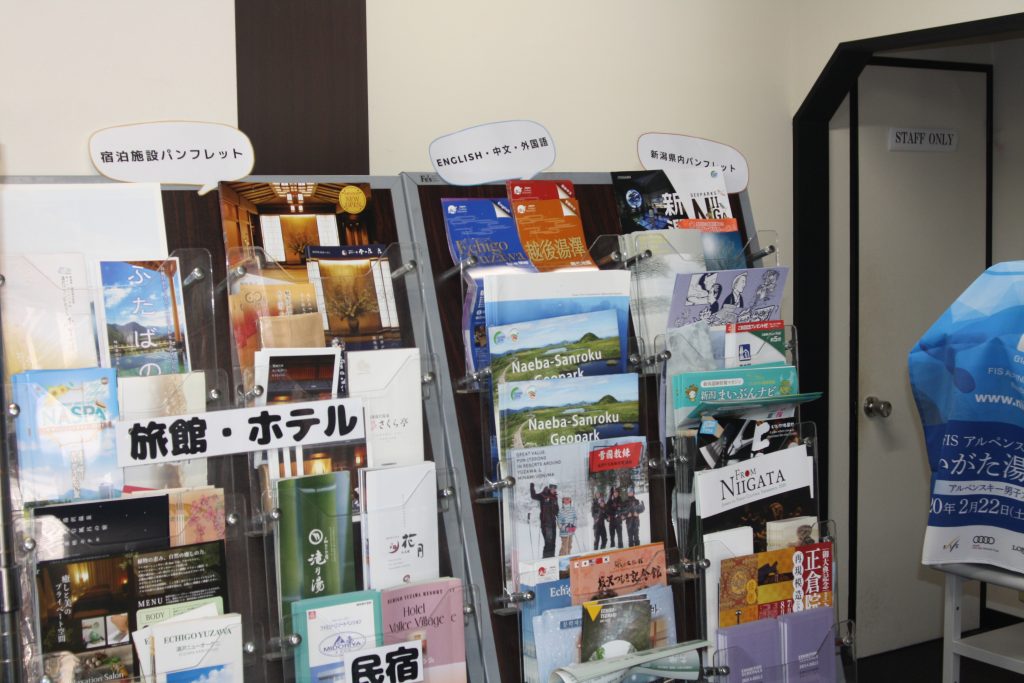 How to get started
Planning on a great tour of the snow country area, but don't know where to begin? Like many countryside areas in Japan, the YUKIGUNI area can be difficult to navigate for those unfamiliar with the region. It is important to know how you can go from point A to B, and the Information Center can help you with all the logistics of your trip, and much, much more. For example, would you like to know which are the best mountains to hike in the summer? How about the best restaurants featuring some of the specialties of the region? The Information Center is the place to go! Additionally, it is a good place to consult if you would like to know which of the many ryokan style-hotels in the region is the best fit for yourself and your family. The staff recommend that you email the center ahead of your arrival, using the contact form on their English-language website. From there, a member of the Information Center will contact you and assist you with any planning, or provide any other information that you require.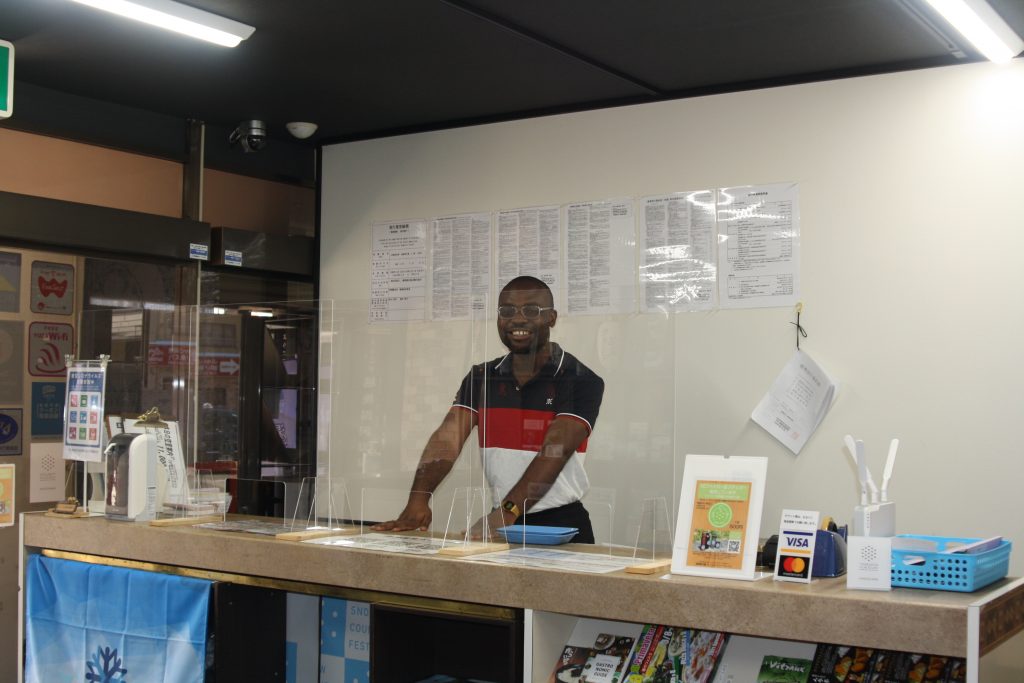 Customize your experience for a perfect journey
Naturally, there are package tours available that are more than sufficient to give you a taste of Japan's famous snow country. However, why not take the opportunity to customize the perfect tour? Taking into consideration the wealth of things to do in all seven YUKIGUNI towns, things such as transportation service, restaurant reservations, and the length of your stay – whether it be a few days or over a week – by communicating with the local experts at the Information Center, you can make your stay a trip like no other, and have great experiences that you may not otherwise have known about.
Meet the Staff
In learning about the Information Center, I had a long talk with Tomoko Hosoya. In addition to her work around the center comprising sales, customer service, and tourism, she also helps administer the local onsen association. Ms. Hosoya has lived in the YUKIGUNI area her whole life, and is very knowledgeable about the region. "Here, people coexist with the snow, but in the past it was more like 'bearing with' the snow," she says. This all changed about 100 years ago, when an Austrian army officer introduced skiing to Japan, beginning with Niigata prefecture. Since then, this area has continued to be the go-to place for skiing in the nation, because of the unique qualities of the snow. Though Ms. Hosoya originally did not care for the harsh winters, she had a change of heart after beginning her work with the Information Center in 2008. "Now, after seeing people come here from far and wide, I've become more grateful to the snow here," she says. Ms. Hosoya cites as advantages of YUKIGUNI the slower lifestyle, which makes for an easier and stress-free way of living. Indeed, as Yuzawa is only 70 minutes direct by shinkansen from Tokyo, it has become known as a retreat for people looking to get away from busy city life and relax a little. Like many countryside areas, the excellent hospitality you will receive at YUKIGUNI is because people around here are used to helping one other.
Still, work in YUKIGUNI is not without its challenges. In the future, Ms. Hosoya and her team are particularly interested in helping the region become more vegetarian friendly. Truth be told, accommodating western dietary restrictions has long been an issue that travelers to Japan have taken notice of.
Some other advice Ms. Hosoya told me has to do with season-appropriate clothing. She cautions travelers about bringing season-appropriate footwear, as a simple pair of sneakers is often not sufficient, especially in the snowy winters. Speaking of the seasons, Ms. Hosoya gave me a neat tip on a summer activity that's become a hit with the locals: Kawa-asobi. This basically translates to cliff-jumping, where rather than staying at the pool on a hot summer day, locals go to the local river and dive from the 7-meter high cliffs while enjoying the scenery. A particularly good spot is Masudomari, which is by the Uono River in Iwappara. A great skiing spot in winter, now there is ample reason to visit in summer as well!
I also got a quick message from Mr. Mitsuhiro Sugiyama, who often acts as a guide for travelers to YUKIGUNI. An avid fan of the beautiful outdoors in the area, he talked with me a bit about bicycle rental. Due to the often bumpy and steep roads, it can be difficult to travel using a normal bike. This year, the local tourist association has acquired new sports type e-bikes for rent. Mr. Sugiyama encourages people to enjoy the outdoors in a healthy and eco-friendly way.
Last but not least, we have Joshua Tarh, a local digital marketer from Cameroon, who has become an expert on the region. He is always happy to recommend things to see and do in the area. In particular, Joshua recommends forest therapy, which has a licensed base in the YUKGUNI town of Tsunan.
Ask the experts: advice to see the highlights of YUKIGUNI
Tomoko Hosoya
Mitsuhiro Sugiyama
Joshua Tarh
Information for Travelers
Hours: 9:00 am – 6:00 pm (every day)
Address: 2431-1 Yuzawa, Yuzawa Town, Minami Uonuma-gun, Niigata 949-6101