By Matt Klampert
This winter season I had the heart-stopping pleasure of rocketing down a slope on skis for the first time in Japan, but snowshoeing is perhaps more my speed. Snowshoe excursions are offered at multiple locations around YUKIGUNI, and this month I took a journey through Daigenta Canyon in Yuzawa.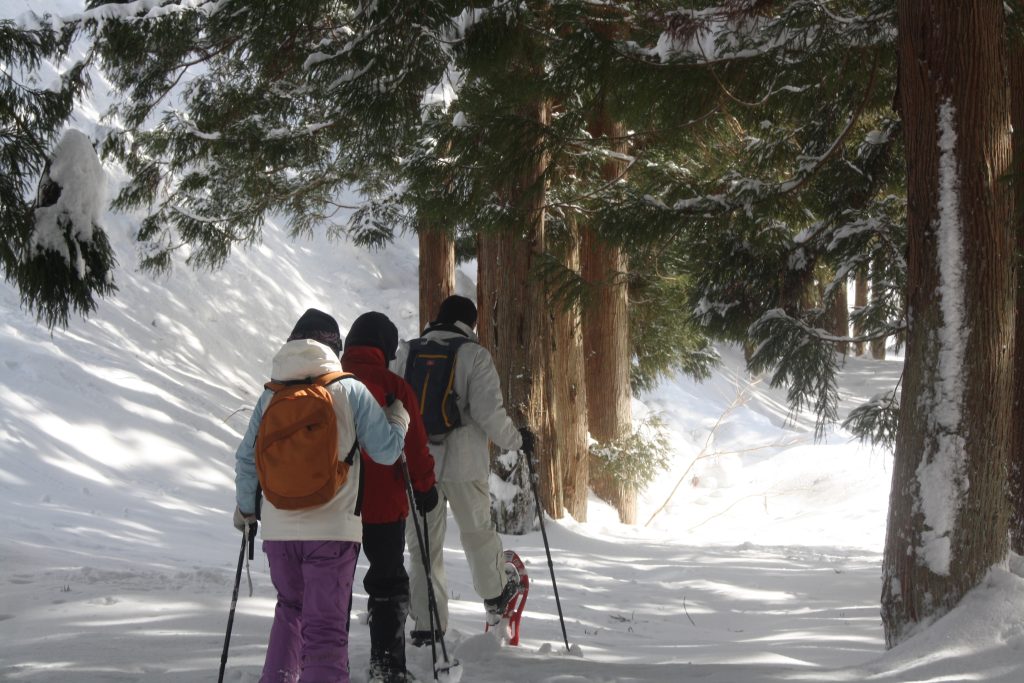 Things to do at Daigenta
Daigenta is a picturesque canyon in Yuzawa that is easily accessible from the Echigo-Yuzawa bullet train station. The area features gorgeous hiking trails and beautiful waterfalls at the foot of Mt. Daigenta, and during the warmer months it is possible to camp out in luxury in top-of-the-line glamping tents. This package also includes a ticket to a local hot spring!
However, the winter in Yuzawa offers a rare opportunity to not only go off the beaten path, but to create your own! By snowshoeing, you get a glimpse into the natural winter world of Snow Country while walking on top of fresh snow instead of paved asphalt. Yuzawa's snowshoeing course takes approximately two hours, and also includes a cooking class at nearby Daigenta Studio. So, what are you waiting for? Let's go!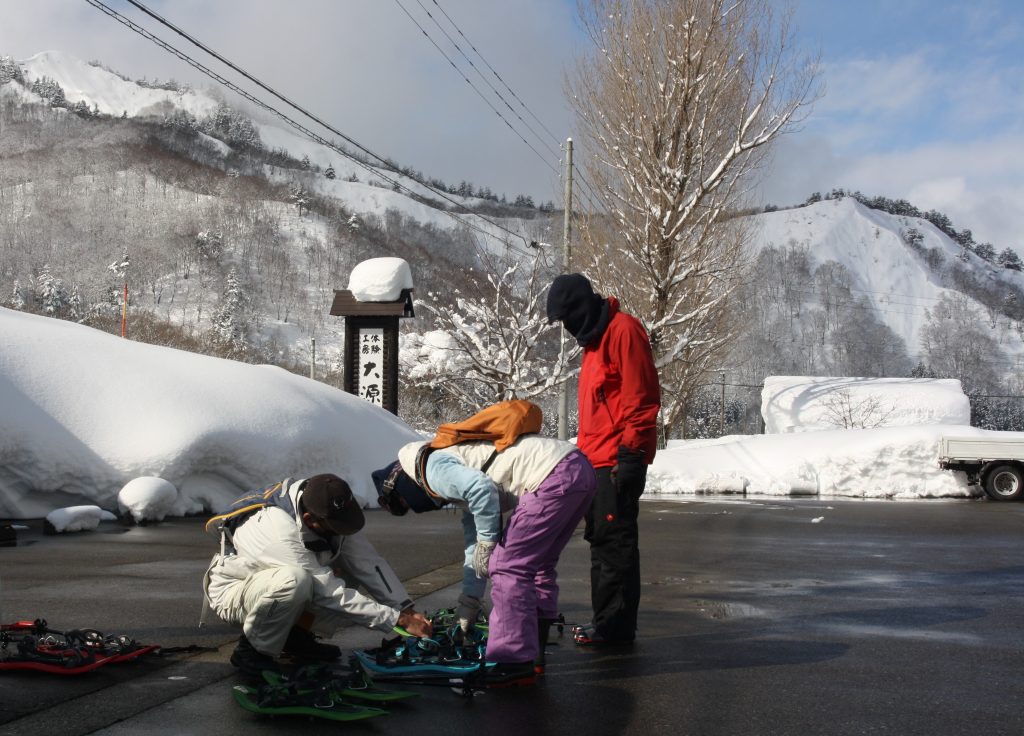 Snowshoe 101
To start, it is important to size and put on your snowshoes correctly, since you'll need the support while walking in approximately two meters of snow! Although people in YUKIGUNI would traditionally wear wooden snowshoes, called kanjiki, the modern variety you will be using are sturdy and relatively comfortable. When getting used to your snowshoes, one difference you probably will notice right away is that while snowshoes are relatively easy to walk in, do take care when backing up. The sensation of walking is not so different from heavy boots, though these snowshoes extend quite a bit farther behind you. After only a few minutes in them you'll likely begin to get acclimated, and you'll find that you can snowshoe up and down hills with relative ease. The trail goes through snowy hills and dense forests, and it is very beautiful to see such nature undisturbed.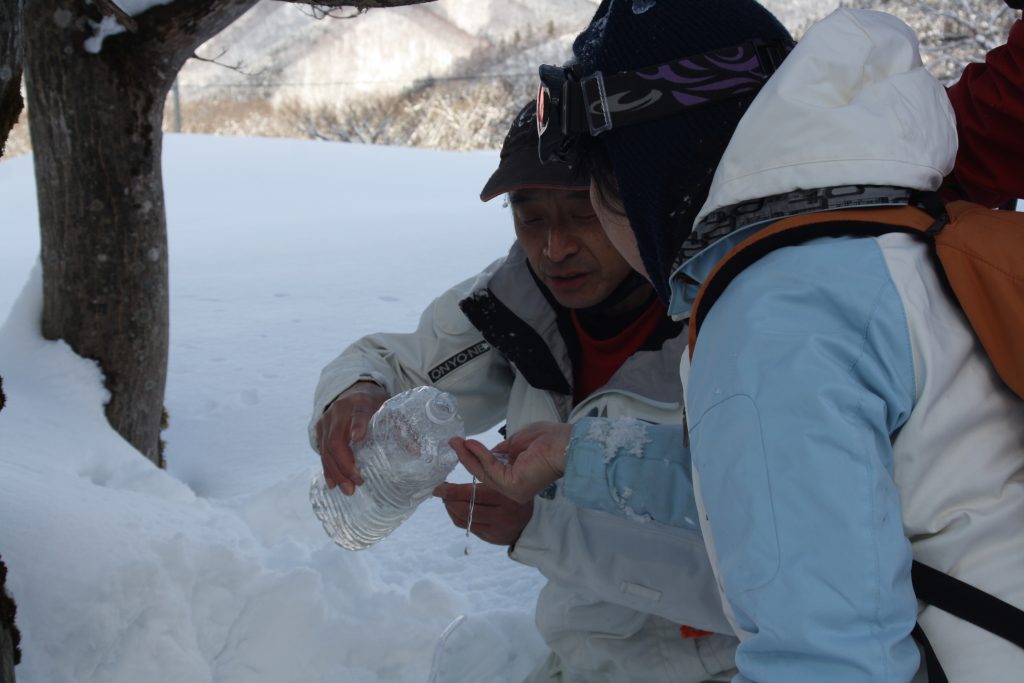 Maple syrup in the snow
One of the highlights you will experience along the approximately five kilometer trail is the ability to drink fresh maple syrup straight from the tree! They have tapped some of the nearby trees, and you can sample their product freely, which is clear as water and surprisingly refreshing! That is not the only thing you can expect to taste on the way, as you will see.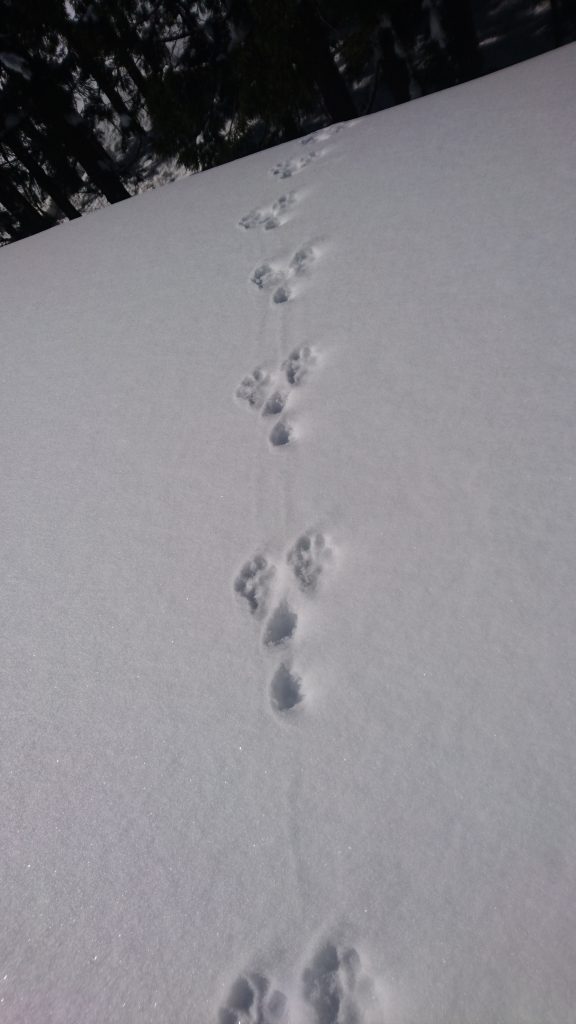 The importance of YUKIGUNI's creatures
The beauty of nature in YUKIGUNI is the ability to see all manner of wildlife in an unspoiled landscape. Though it is dependent on the time of year, the weather, and some degree of luck, it is very possible to observe the animals that live in Yuzawa during the winters, such as deer, rabbits, and also animals exclusive to Japan, like kamoshika and tanuki. Naturally, as it is winter, you do not need to worry about running into any bears!
You will learn from your guide how to track animals, starting from their footprints and learning how and where they forage for food. For example, bears climb up beech trees to get the beech nuts in the treetops. They stay in these "tree shelves," known as kumadana, for long periods in the summer, and enjoy the cool breeze. They may even remember which trees have the best harvest, and go back to the same one over and over again. In the case of rabbits, the rabbits here change their coat to blend in with the surroundings: brown in summer, and white during the snowy winters.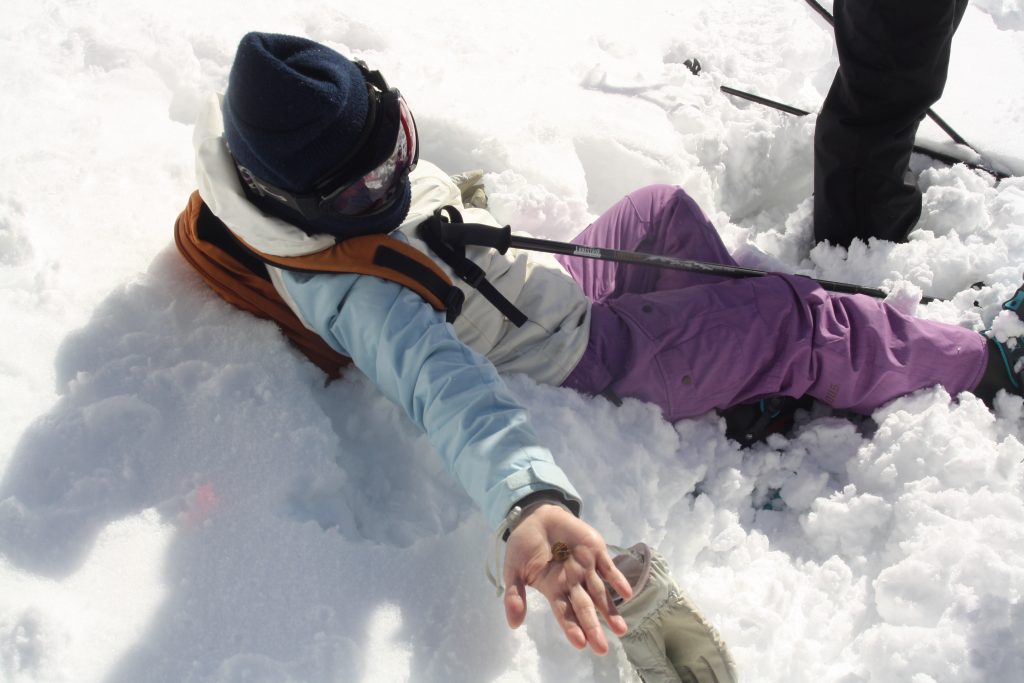 Life under the snow
You will also learn how people in this region traditionally lived with snow. While it may seem like the large amounts of snow here would be an extreme impediment to people's daily lives, the people living here also managed to utilize the snow in surprising ways. For example, people used the snow to make what is called a yukimuro, which is a natural way of refrigeration using the snow itself. They relied on techniques such as these to survive back in the day, but even now you can find yukimuro, such as at Hakkaisan brewery, where it is used to preserve their freshly-made sake and other products.
Not only the snow itself, but what is under the snow is just as significant. You will be walking through fields under which crops are growing, such as a special regional variety of carrots known as yukishita ninjin. Yukishita ninjin begin to grow for months under the snow, which creates a unique chemical process, resulting in sweeter carrots containing large amounts of amino acids.
Once you are back from your excursion, it is time to get cooking! Daigenta Studio offers classes in making local sweets such as anbo and sasadango, but their most popular class is for making delicious Japanese soba!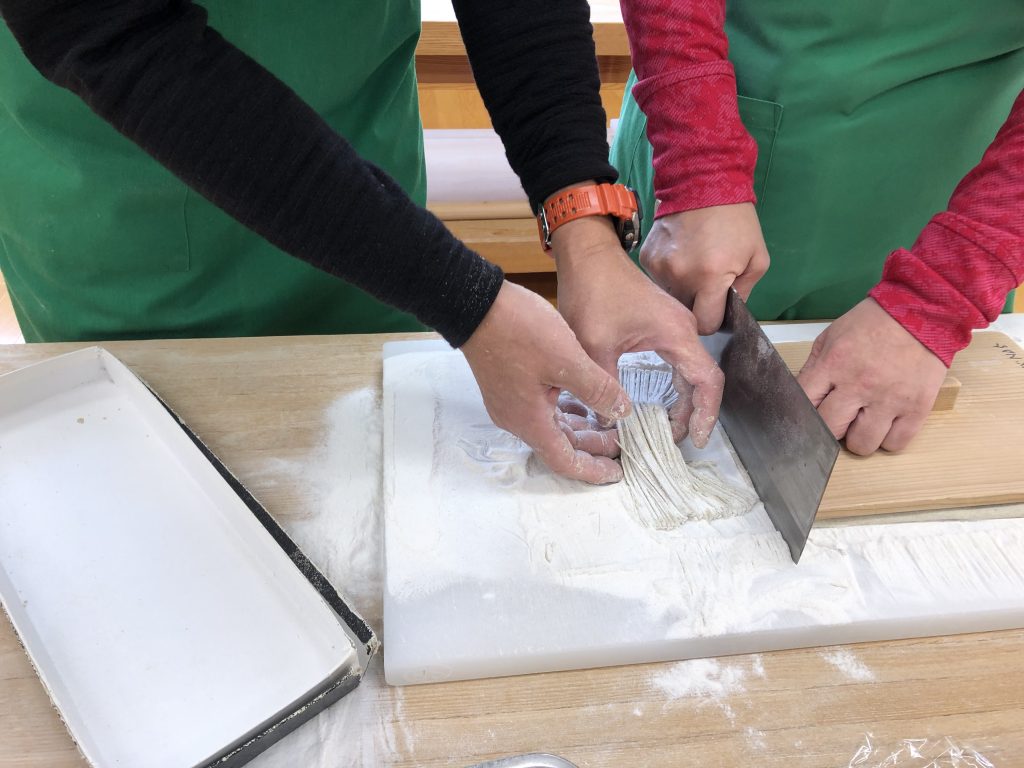 Book your snowshoe trip today!
Snowshoe excursions typically begin in March when there is somewhat less snow than in peak ski season. As a result, it may not be necessary to have special winter wear then. Snowshoeing is not only for winter sports fanatics, but anyone, young and old, can enjoy it. As snowshoeing is very weather-dependent, there may be occasions when your trip is canceled. As for access, your tour will be scheduled around a bus, which will be there to take you to and from Echigo-Yuzawa station.
If you find yourself falling in love with snowshoeing in Yuzawa, then you'll be glad to know that other snowshoe excursions are available in the area. It is also possible to snowshoe in multiple locations in Minakami, and at Hotel Greenpia in Tsunan. The tour itself is run by the Snow Country Tourism Association, who also run a variety of activities during the warmer months, including paragliding, kayaking, and even bungee jumping excursions. Click HERE for information about more tours in the area.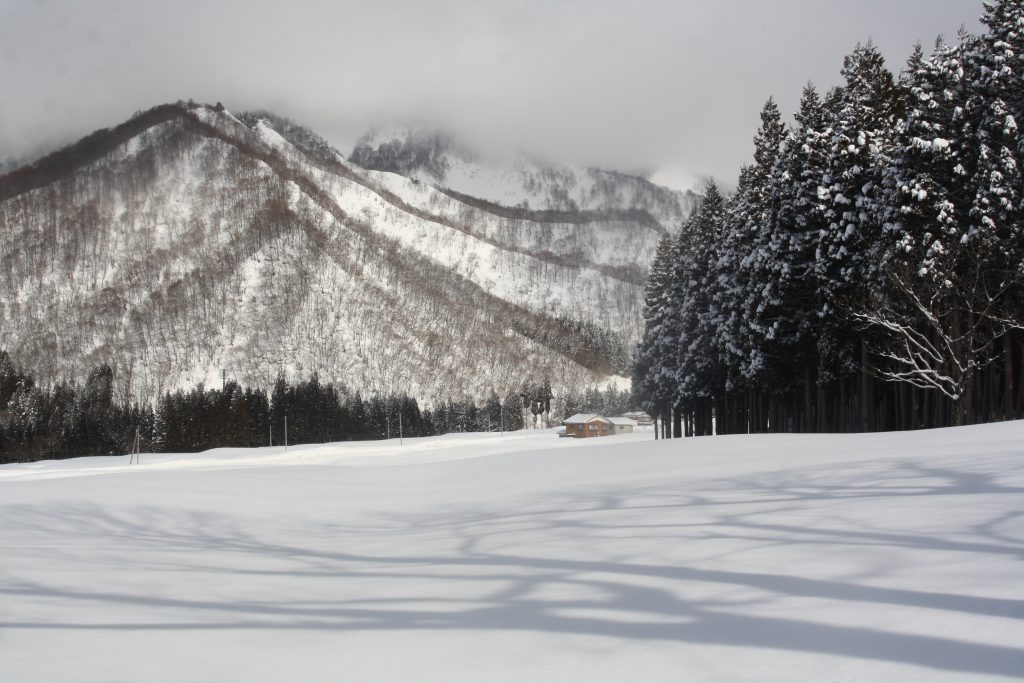 Information for Travelers
Snowshoeing in Yuzawa
Address: 6399-1 Tsuchidaru, Yuzawa Town, Minamiuonuma District, Niigata Prefecture 949-6103
Cost: 6,800 yen per person (Snowshoe only) or 8,800 yen (with soba-making)
Snowshoeing in Minakami
Address: Various locations around Minakami
Cost: See individual packages for details
Hotel New Greenpia (Tsunan)
Address: Akinari 12300, Tsunan Town, Naka Uonuma District, Niigata Prefecture 949-8313
Cost: 2,000 yen per person (includes cost of snowshoe rental)
Note: You do not need to be a guest of the hotel in order to take part in this excursion