By Matt Klampert
Whenever I plan to visit somewhere I've never been before, I always look to see what sort of museums are in the area. Especially in the case of Japan, there are a wide variety of museums and galleries that showcase local flavor and culture even in less travelled parts of the country. The remote countryside of YUKIGUNI is known for its natural beauty, which has inspired famous artists such as the painter Soichiro Tomioka. His namesake, the Tomioka White Museum, is located nearby Mt. Hakkai in Minamiuonuma, and is well worth the trip.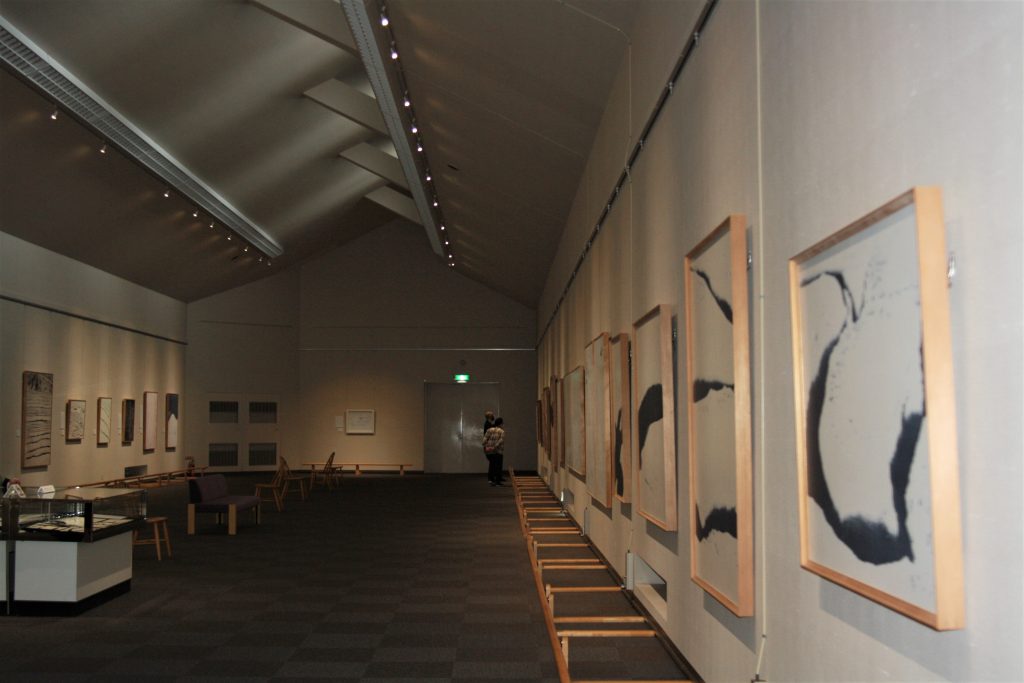 A brief biography of the artist
The Tomioka White Museum is dedicated to the life and works of 20th century Japanese artist Soichiro Tomioka. He was born in Niigata in what is now the city of Joetsu in 1922. Tomioka's claim to fame is his famous oil landscapes. Tomioka first gained recognition as an artist in the 1960s while working in advertising at Mitsubishi. He soon began to showcase his burgeoning talent at exhibitions worldwide, including Sao Paolo and New York. Tomioka later received an artist's fellowship and moved to New York City, where he lived for seven years. However, by 1972, Tomioka found himself wanting to rediscover his roots, and so returned to Japan.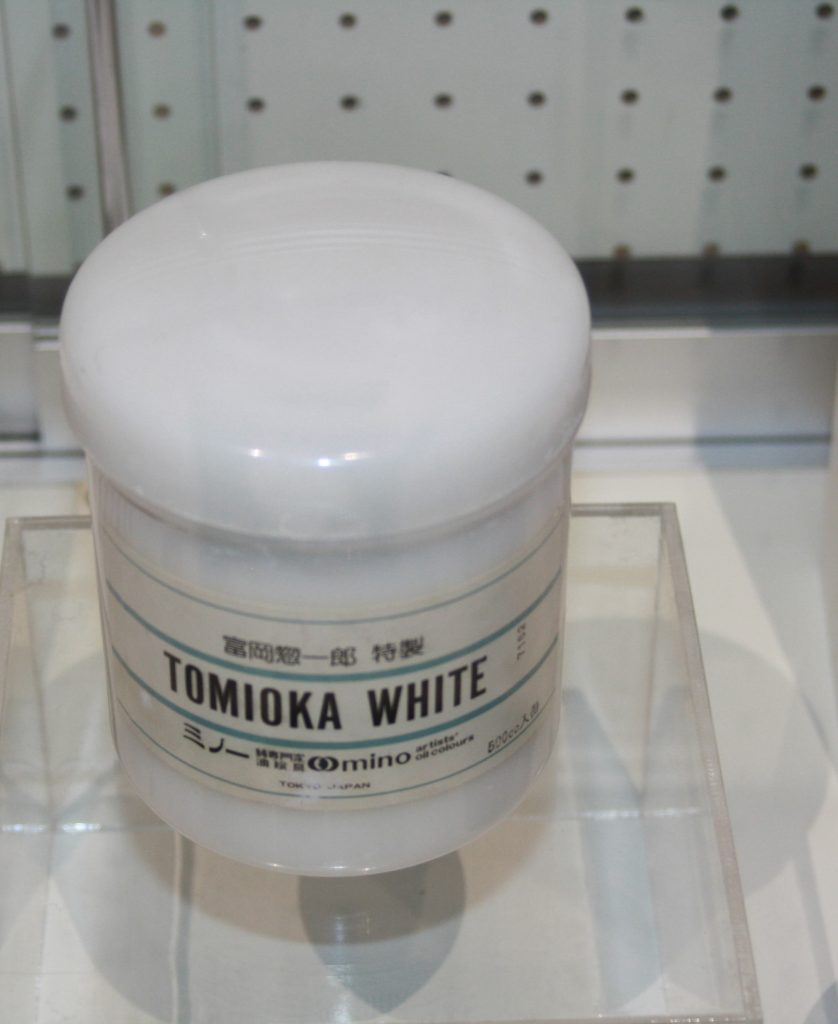 Tomioka's famous "Tomioka White"
Tomioka was known for his use of a famous type of paint he had developed himself, which became known as "Tomioka White." While painting stark white snowy landscapes, he wanted a more vibrant white that would never age or turn yellow. He collected and tested various types of paint from around the world for about two years, before collaborating with a paint-maker that could finally make his vision come to life.
Both Tomioka's techniques and materials were wholly unique to Tomioka. In addition to his paints, Tomioka used knives which he had custom made by swordsmiths, in order to carve up his canvasses, which themselves were custom European imports. These canvasses would then be covered in his Tomioka White in a painstaking process which took approximately two hours, and he would then carve out spaces in the white. This snowscape would bear a striking similarity to actually seeing the Snow Country in winter.
Flying around Japan, and the world!
When the young Tomioka lived and worked in New York City, he frequently travelled with his camera to photograph inspiring outdoor scenery, in order to paint it later. Unfortunately, during one such trip his camera was stolen, so Tomioka turned to making sketches instead. One such sketch in the current collection is "Manhattan," which shows Tomioka's impression of the famous New York City skyline.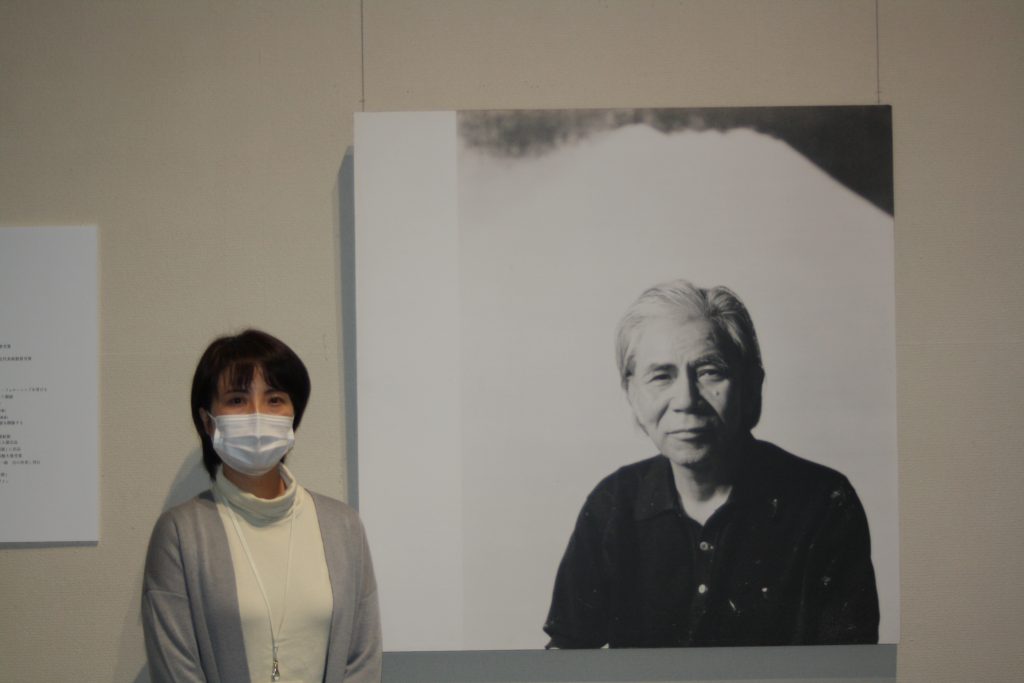 A look into the snowy world of Tomioka
Many of Tomioka's greatest works show boundless nature from an overhead perspective. In order to get a birds-eye view of the scenery, Tomioka took to being flown in a helicopter, from which he would make his sketches. The latest exhibit at the Tomioka White Museum even features breathtaking views of locales in both America and China. In 1985, Tomioka visited Alaska for his portrait "Eldridge," Now that global warming has begun melting glaciers in places such as Alaska, Tomioka's art may one day serve as a reminder of what these icy landscapes once looked like.
In Japan's nature, Tomioka found solace and serenity amid personal tragedy. One of Tomioka's close personal friends was Kenmochi Isamu, the legendary modernist interior designer who most famously designed Tokyo's iconic Keio Plaza Hotel. When he suddenly died, a distraught Tomioka left his home in Kyoto and sought the solace of nature around this area. This included the Shinano River, which flows through YUKIGUNI into Nagano. His work shows the power of YUKIGUNI winter, and by looking closely at the snow painted in Tomioka White, you can see surprisingly fine details. Another of Tomioka's works, "Primeval Forest of Ohsugidani," is mostly black, and shows boundless forest in the dead of winter. His portrait, "A Zelkova," shows a cathartic close up of bare skeletal branches.
Tomioka's masterful paintings earned him much praise and attention in his home country. He held frequent exhibitions at galleries in Tokyo, and was featured on television multiple times. In 1989 he was given what may have been his greatest honor, when he was commissioned to make a mural for the Japanese government.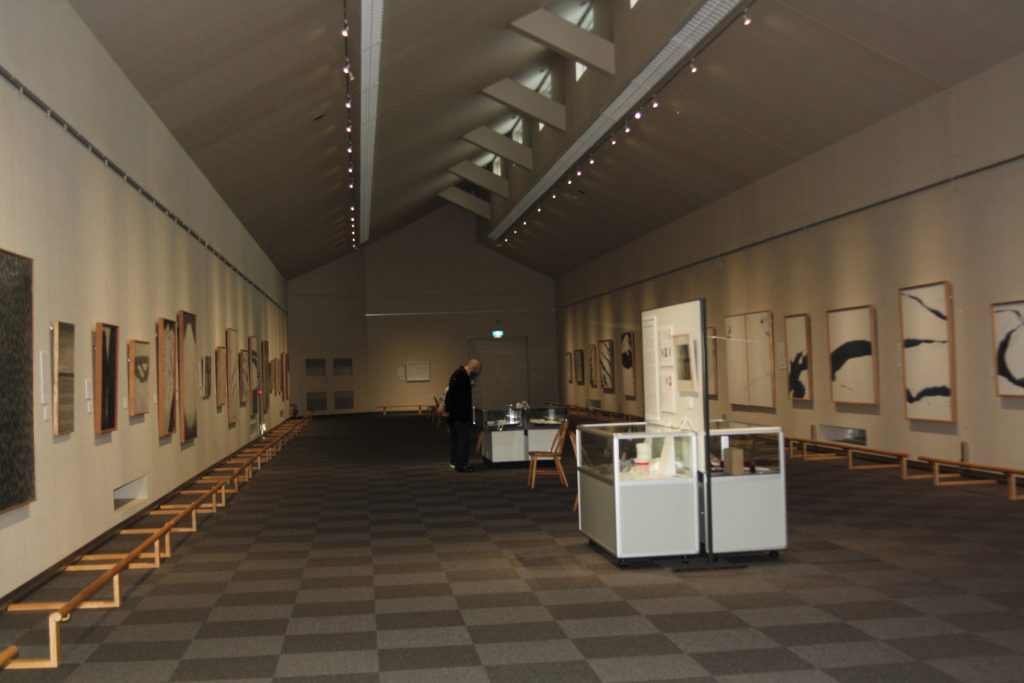 The founding of the Tomioka White Museum
Finally, in 1990, the Tomioka White Museum was born. Tomioka chose YUKIGUNI as the location for the museum because of his good relationship with the locals in Minamiuonuma. In return, he decided to give his beautiful snow art to Snow Country. The museum exhibits approximately 40 of Tomioka's 570 collected works at new exhibitions 3 times a year.
In Tomioka's later years, the artist struggled with his own health. After suffering from a serious lung illness, Tomioka painted a picture every day while he rehabilitated. He also sought new inspiration; not just content with the world below, he sought to depict clouds and celestial bodies. Unfortunately many of these paintings, depicting Tomioka's vision of white stars amid infinite black space, could not be completed before the artist's death in 1994.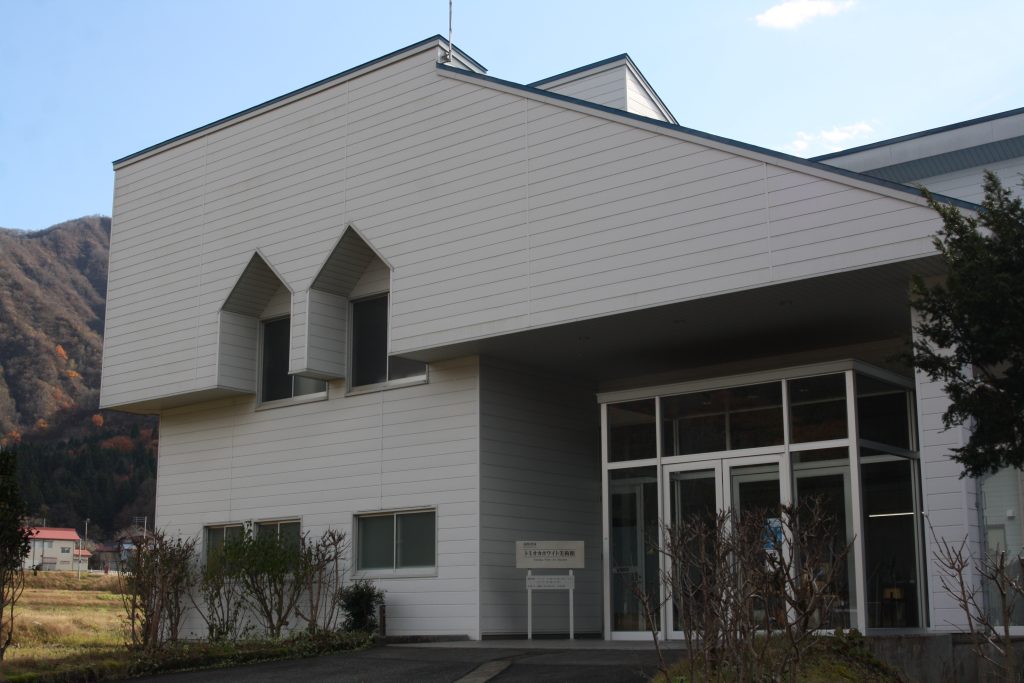 This winter at the Tomioka White Museum: Boukyo
The Tomioka White Museum's current exhibit is titled "Boukyo," which can be translated as a feeling of homesickness. It will run until mid-March, and features a combination of works depicting local scenery as well as those from other regions of the world. Special to this exhibition is a restoration of paintings of nearby Mt. Myoko. The privilege of seeing these breathtaking winter landscapes in their place of origin makes the Tokioka White Museum a worthwhile trip if you've never been there before. At the gift shop you can purchase books relating to Tomioka's art, as well as artwork from other local artists. There is also a café outside the gallery where you can have a coffee while admiring the falling snow.
If you enjoy Tomioka's art, there are also other nearby areas where you can see them displayed. For example, the former CEO of Hakkaisan Brewery was a great admirer of Soichiro Tomioka and his work, and so you can see some of Tomioka's world on display at the site of Uonuma no Sato's famous Yukimuro. The nearby cities of Nagaoka and Joetsu also offer a perfect opportunity to glimpse art depicting Snow Country.
Information for Travelers
Minamiuonuma Tomioka White Museum
Address: Kamiyakushido 142, Minamiuonuma City, Niigata Prefecture 949-7124
Hours: 10:00 a.m. to 5:00 p.m. closed Wednesdays. Café open on weekends only.
Cost: General admission tickets are 500 yen per person.