By Matt Klampert
It is common for travelers to come to YUKIGUNI via the Joetsu Shinkansen, which is conveniently only about an hour's ride from Tokyo. When you do arrive in Snow Country, however, we invite you to try the local Joetsu train line. It stretches from Takasaki to Nagaoka City, and has many points of interest along the way. One such location is Doai Station in Minakami, which is well-known as one of the deepest railway stations in Japan.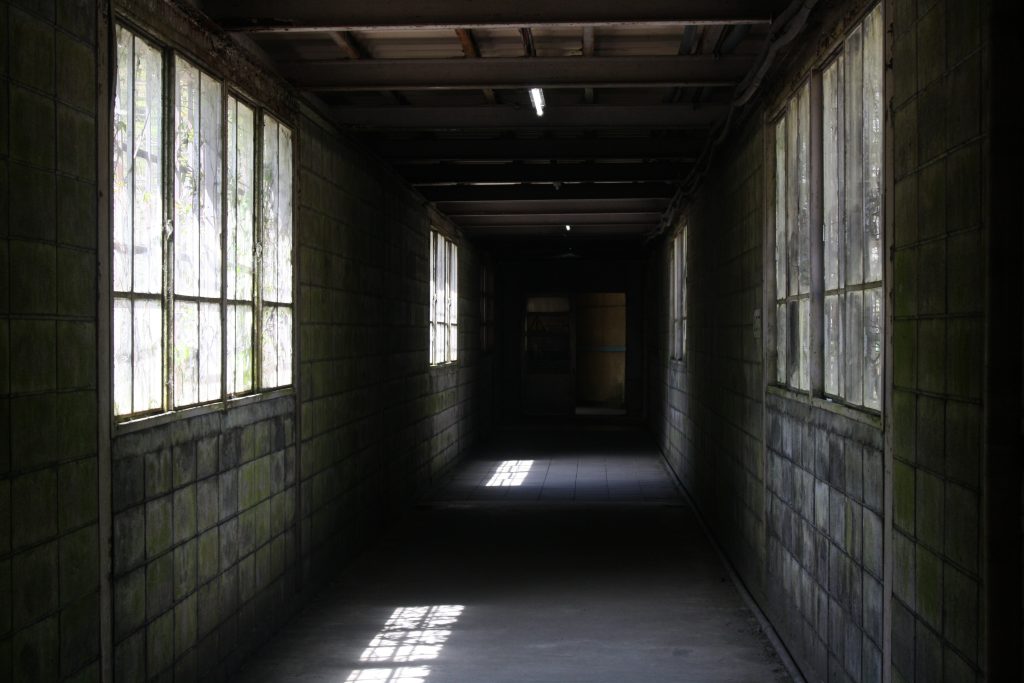 The history of Doai
Doai Station first opened in the 1930s as a seasonal station following the construction of the Shimizu Tunnel, which at the time was the longest tunnel in Japan. This tunnel was famously featured in the famous opening line of the novel "Snow Country," or YUKIGUNI in Japanese. At that time, the technology didn't exist to dig underneath nearby Mt. Tanigawa, so the station was reached via a longer overland route.
While at first the station was mostly used by skiers during the winter months, it eventually became a regular, year-round station. In the 1960s, an additional Shin-Shimizu tunnel was built. Doai's underground platform is well known by train fanatics, and has been featured in TV programs and movies.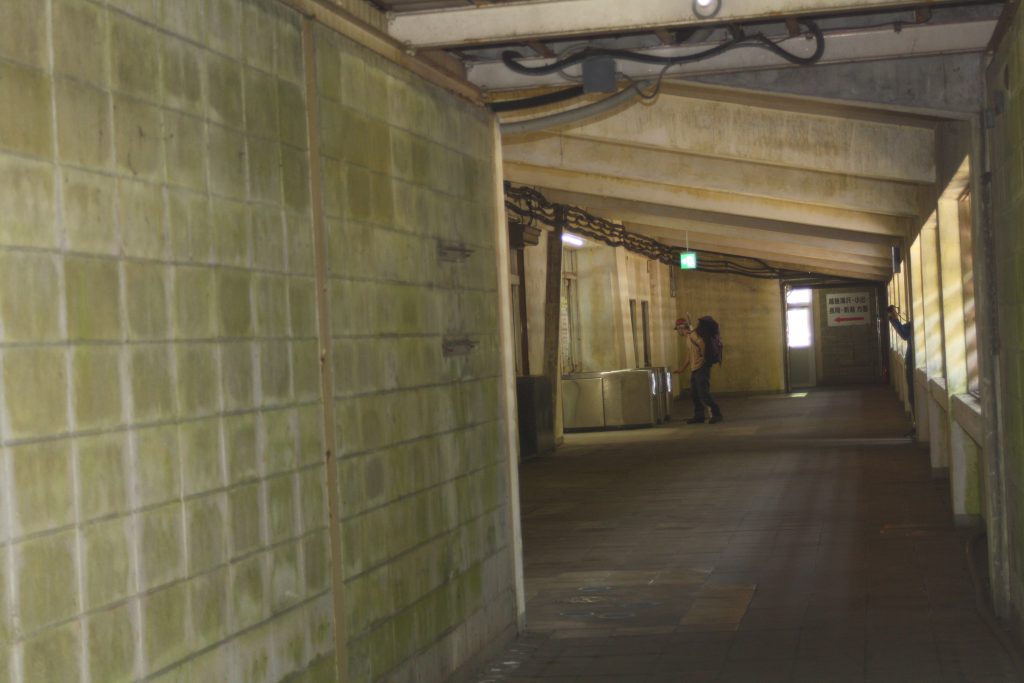 A deep dive into the tunnel of moles
When you reach Doai from Echigo-Yuzawa station, you will find yourself in out in the remote countryside. While there is plenty to do out in nature here, we have to go back into the station to reach our destination. To get to the underground platform, you have to walk through a giant tunnel to a long staircase: there is a total of 486 steps and it takes about 10 minutes each way.
This station is regularly used by hiking enthusiasts, but some people drive here just to see Doai and its tunnel. The station itself has facilities such as toilets, waiting rooms and vending machine for drinks, but it has been unstaffed since the 1985.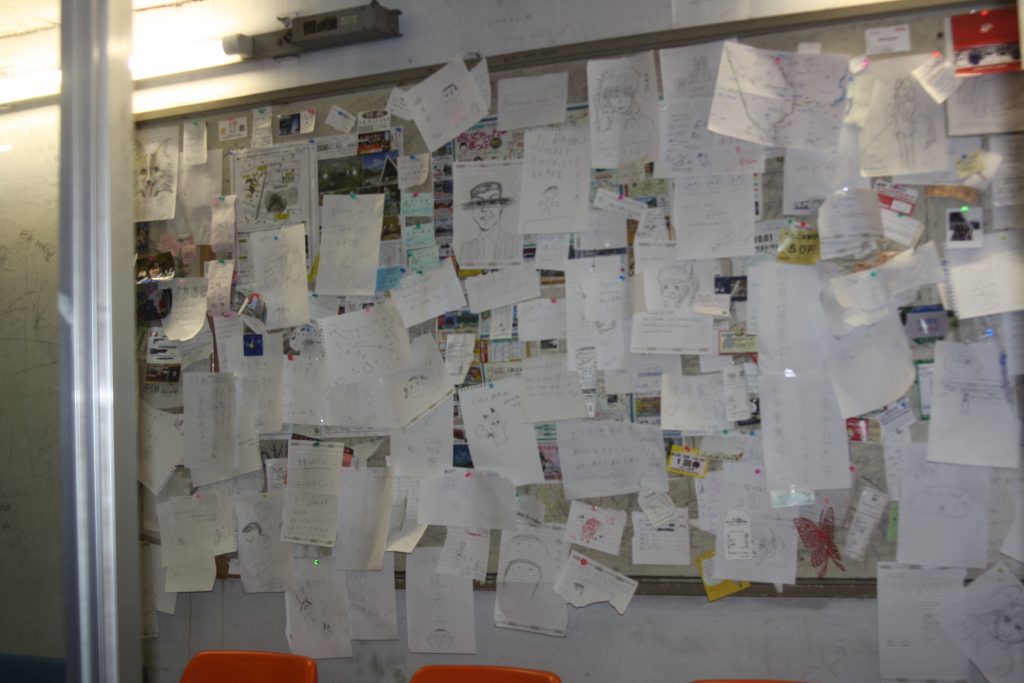 A playground for kids and adults
As certain parts of Doai station fell into disuse, they have been repurposed in various ways. The waiting room at the underground platform has been turned into an arts and crafts center, with plenty of materials for kids to draw on. There is also a wall with messages from travelers from all over the world. An adjacent room is used to store Octone beer. Octone Brewery is a microbrewery based in Minakami, and this past month they participated in the Mogura Beer Camp, a beer festival featuring small breweries from all over the country. These days, there are many such small businesses reinvigorating Minakami and YUKIGUNI.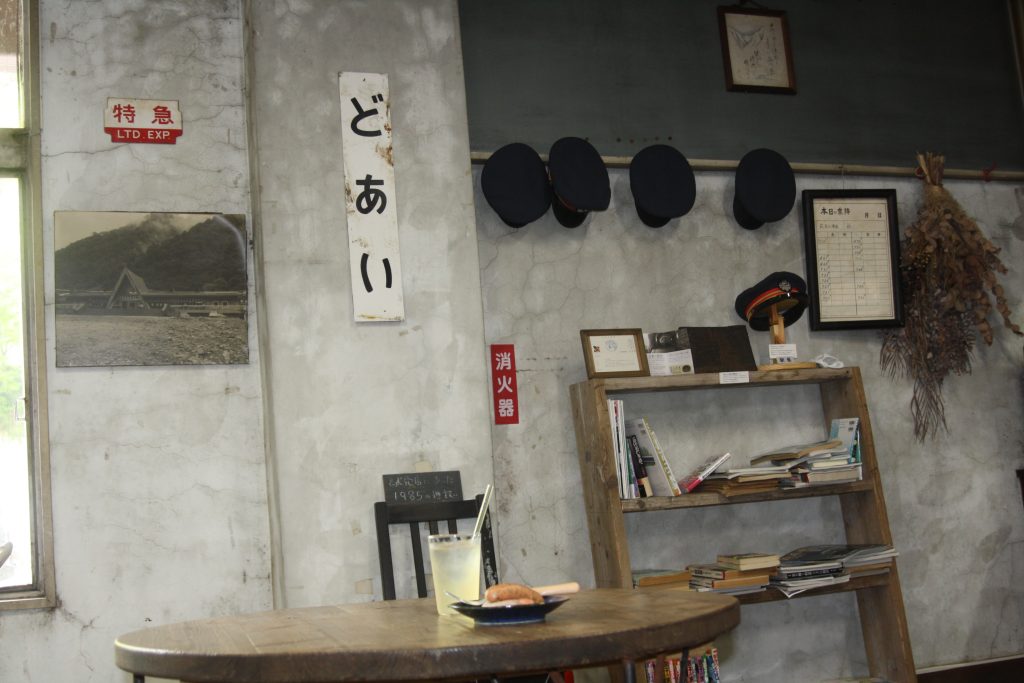 A relaxing visit to the Ekissa Mogura cafe
If you go back above ground you will find another recent development, the newly opened Ekissa Mogura café. The café uses what was formerly the station office, and much of the room has been left in its original state. After a tiring climb from underground, the café is a nice place to relax and enjoy some coffee, a light meal, and deserts. There is also a selection of locally made goods for sale.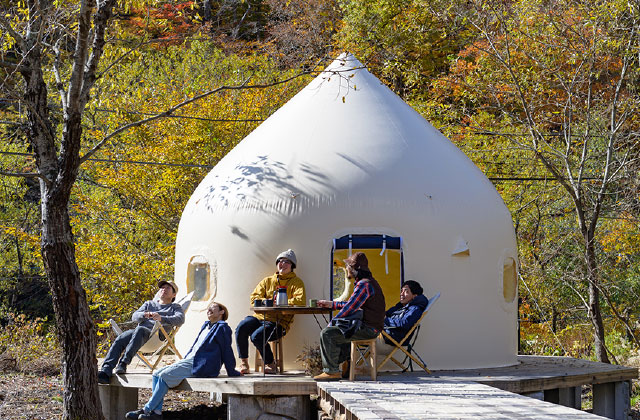 About Doai Village
Directly adjacent from the station, you will see another new addition: Doai Village, a state of the art luxury camping facility. At Doai Village you will find spacious glamping tents, a sauna, as well as delicious BBQ and fine dining.
About Mt.Tanigawa
Doai Staton is most popular in the warmer months, when hikers from all around come to visit nearby Mt. Tanigawa. Tanigawa is one of the most famous mountains in the Snow Country area, and is only 20 minutes away from Doai station on foot. For more convenient access, there is also a bus to the ropeway station located across the street from the station. For hiking enthusiasts, other nearby mountains include Mt. Shiragemon and Mt. Takakura. Tanigawa is especially well-liked by tourists who come to enjoy the fall colors, and it is also close to the Mt. Tanigawa Sangaku Museum. In winter, the ropeway acts as a lift for the Tenjindaira ski area.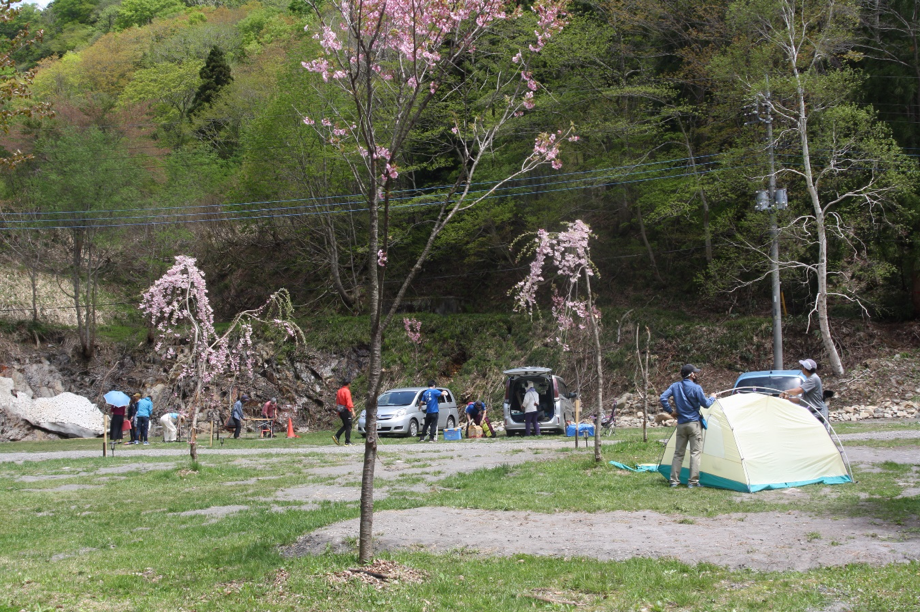 Things to do nearby
Other so-called "mogura" stations like Doai exist in Niigata prefecture, such as Tsutsuishi and Misashima. The door to the platform at Misashima, which can be reached by transferring to the Hokuhoku line at Echigo-Yuzawa, is normally closed due to strong winds blowing through the tunnel, and must be unlocked by the driver. Tsutsuishi is notable for its 11,000 meter long Kubiki Tunnel, and a staircase of 290 steps going down 40 meters belowground.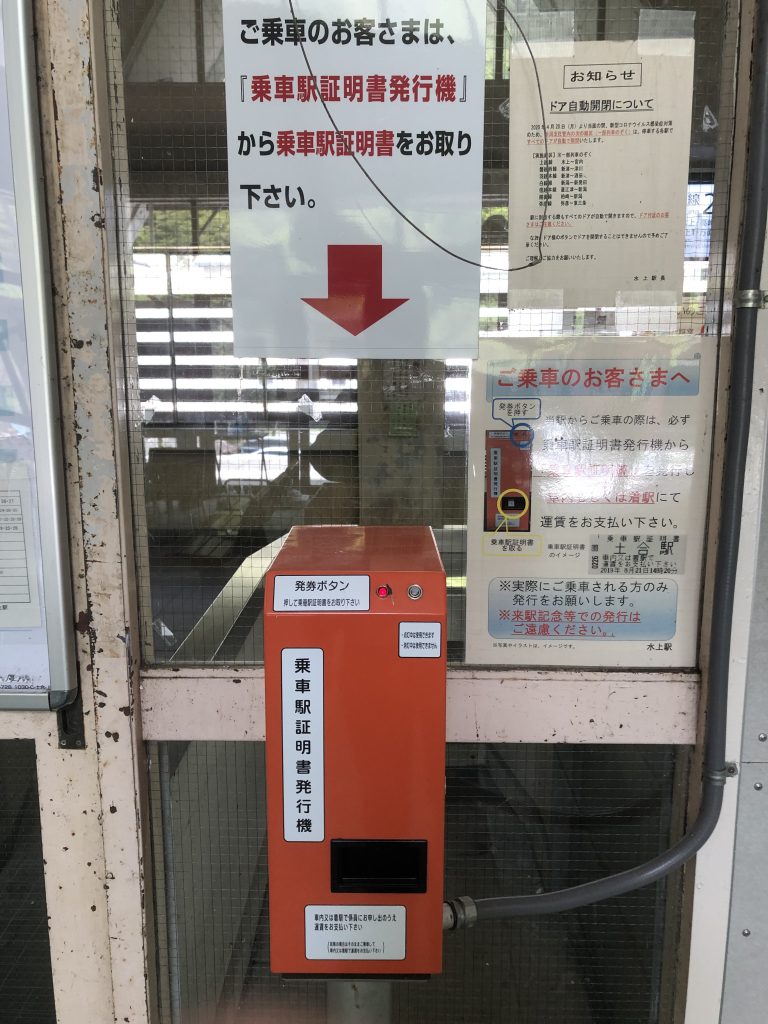 On your return trip
Because Doai Station is not staffed and does not have automatic ticket gates, it can be confusing to figure out how to get to and from there. Unlike most stations, there is no automatic ticket machine either. Instead, there is an orange box in the waiting room by the station entrance. When you push the button on the box, a piece of paper will come out. This proves that you got on the train at Doai, so be sure to take it. Then, you will be asked to pay at your destination, or occasionally, on the train itself. As there are generally only 5-6 trains going through the station each day, please plan your trip carefully.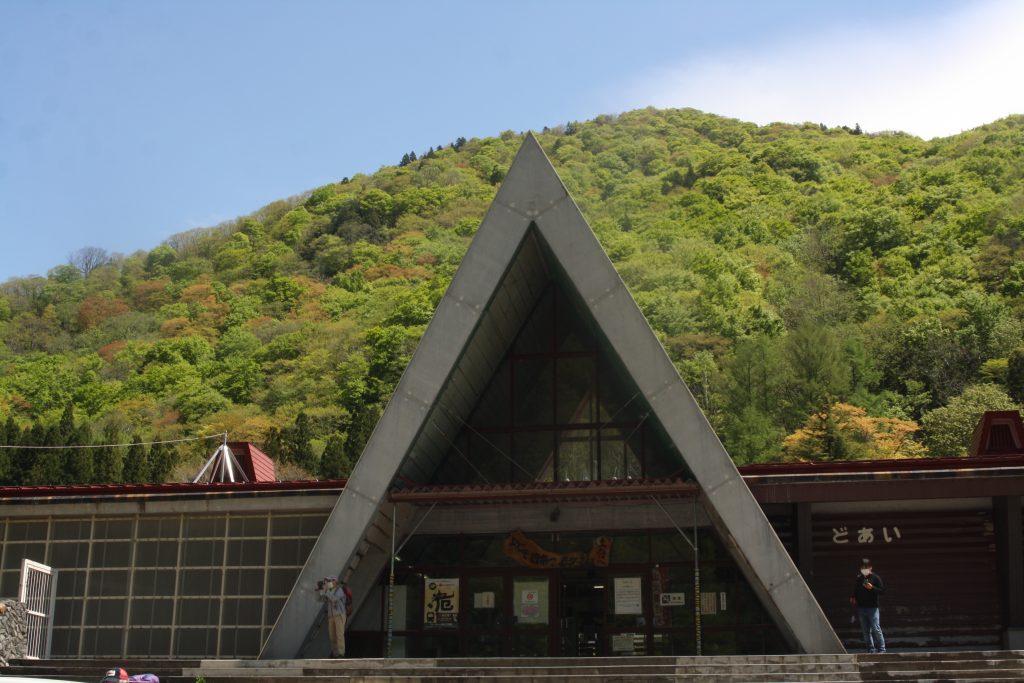 Information for Travelers
Doai Station
Yubiso, Minakami, Tone District, Gunma Prefecture 379-1728
Ekissa Mogura café open from 10:30 a.m.-5 p.m., closed Wednesdays
218-2 Doai Station, Yubiso, Minakami Town, Tone District Gunma Prefecture 379-1728
Click HERE for reservation information
Tanigawa Ropeway
Yubukiyama-Kokuyurin, Yubiso, Minakami Town, Tone-gun, Gunma, 379-1728
Access: Bus available across from Doai Station entrance