What are the charms of YUKIGUNI that great writers loved? Great nature in a place close to the city. Clean air and golden sunset that illuminates the autumn leaves dyed in bright red. The darkness dominated by silence. When you look up, the Moon shines in the far distance. If you listen carefully, you can hear the sound of insects from a distance. Your tired heart and body will be relaxed and healed in the numerous famous hot springs. Time, flowing quietly in YUKIGUNI, calms your mind and bring great writers to deep places of thought.
Perhaps these great writers were fascinated by such aspects of YUKIGUNI, loved this place, and got inspirations for their novels. A culture that has been woven in harmony with nature since ancient times, a nostalgic sight.
Visit YUKIGUNI and try to add yourself to the story. If you visit this place, why don't you walk more slowly than usual? Calm down your mind in the flowing scenery and discover new scenery that you have overlooked in everyday life. The discovery leads to a story. Yes, there is no journey without a story in YUKIGUNI.
"They won't be able to see my face yet. And it's raining. No one will be going out to the fields this morning."

She seemed reluctant to go even when the lines of the mountain and of the roofs on its slopes were floating out of the rain. Finally it was time for the hotel maids to be up and about. She retouched her hair and ran, almost fled, from the room, brushing aside Shimamura's offer to see her to the door. Someone might catch a glimpse of the two of them together.

Shimamura went back to Tokyo that day.

From YUKIGUNI (Snow Country) by Yasunari Kawabata
Walk the scenes of the novel
Here in YUKIGUNI, the landscapes that great writers chose as the settings of their novels remain. What are the reasons why they loved this area and chose it for their novels? This autumn, with a book in one hand, while thinking about the novel "YUKIGUNI (Snow Country)", let's slowly walk through YUKIGUNI.
Yuzawa
YUKIGUNI (Snow Country), written by Yasunari Kawabata
"The train came out of the long tunnel into YUKIGUNI"
The novel "YUKIGUNI (Snow Country)" by Yasunari Kawabata, which begins with this sentence that will be familiar to everyone in Japan. In the novel, Komako, who became a geisha in YUKIGUNI's hot springs resort in order to earn money for her fiancé's medical expenses, meets Shimamura, who leads an idle life while having a wife and children in Tokyo. They fall for each other but they cannot fight their destinies and eventually have to go their separate ways. The novel depicts the woman's intense and ephemeral love in a matter-of-fact way from Shimamura's cold and aloof perspective. Yuzawa, where the novel is set, still has numerous places depicted in the novel which have not changed. One of them is "Takahan". Kawabata stayed in the hotel's Kasumi Room five times. From the window of the room, you can see the scenery that Shimamura, Komako and Kawabata himself see in the novel. Kawabata conveys to the reader the reality of the woman's intensely shaken emotions with a delicate depiction of the mountains, sky colours, and air seen from the hotel room window. Perhaps the firm mind reflects the black darkness of the overlapping mountains, and the shaken mind represents the ambiguity of the colour of the sky at dawn. Each reader has their own interpretation. The scenery that Kawabata saw from this window 80 years ago still breathes life into Komako inside the readers' mind.
Minakami
Ubasute (abandoning an old woman) by Osamu Dazai
Mount Tanigawa is capricious. It is usually covered with clouds, and its peak is rarely visible from below. Dazai visited Minakami many times. Minakami, which is relatively close to Tokyo but blessed with nature and hot springs, may have been just the right spot for him to relax from his unhealthy life in Tokyo. He felt frustrated by not winning the Akutagawa Award (a famous book award) and he was addicted to Pavinal, a prescription painkiller. At Tanigawa Hot Spring, Dazai wrote "Genesis" and used it for the settings for "Ubasute" (abandoning an old woman). Every day, Dazai would have looked up at Mount Tanigawa, covered with clouds.
Matsunoyama
Nigetai Kokoro (Heart that wants to escape) by Ango Sakaguchi
In the wilderness surrounded by mountains, there is Matsunoyama Onsen, which has a connection to the famous writer Ango Sakaguchi. Ango Sakaguchi has written many novels based on this place. The novel "Nigetai Kokoro" (Heart that wants to escape) features Matsunoyama as the setting throughout the whole story, which reminds us of the depth of his connection with this place. The road that goes around Matsunoyama Onsen from Usagiguchi, where Sakaguchi's sister Seki's husband Murayama's house is located, is called the "Ango Promenade". How about walking along this promenade while thinking about his writings?
Shiozawa
Hokuetsu Seppu (Snow Country Tales: Life in the other Japan) by Bokushi Suzuki
Former Shiozawa Town in Minamiuonuma City, also known as one of the snowiest areas in Japan. Born in this area, Bokushi Suzuki is the author of the book "Hokuetsu Seppu" (Snow Country Tales: Life in the other Japan), which describes the culture and customs of people living in YUKIGUNI. In the Edo period (1600 – 1867), YUKIGUNI at the time Suzuki was writing was not well known, so the book was highly regarded as the first document that introduced YUKIGUNI to the world. The Suzuki family, famous as successful merchants locally, earned the trust of the residents, and thanks to the work of Bokushi, YUKIGUNI's textile is now widely known. His work is also a cornerstone of today's tourism in YUKIGUNI.
Great writers secretly loved YUKIGUNI
There were many great writers who were fascinated by the YUKIGUNI, which shows various expressions of nature and taste every season, and got inspiration for their books.
Yuzawa Folklore History Museum "Yukiguni museum" | Yuzawa Town
The novel YUKIGUNI (Snow Country)'s world full of romance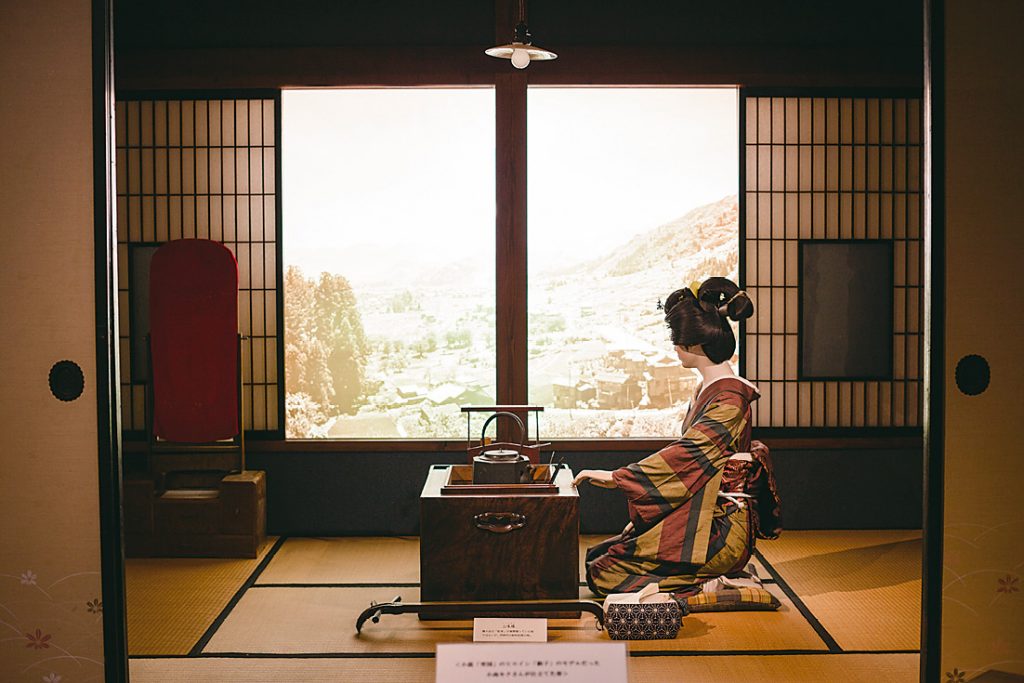 The museum has exhibitions on the novel YUKIGUNI (Snow Country) by Yasunari Kawabata as well as on Yuzawa's daily life and history. On the first floor, "Gallery: the world of YUKIGUNI in Japanese paintings" is a collection of 14 paintings depicting various scenes appearing in the novel "YUKIGUNI (Snow Country)". Why don't we go and get a feel for the world of "YUKIGUNI"?
Address / Niigata, Minamiuonuma-gun, Yuzawa Town, Yuzawa354-1
TEL 025-784-3965
Opening hours / 9:00 ~ 16:30
Closed days / Wednesday (In case of a holiday, the next day will be closed)
Bokushi Suzuki Memorial Museum | Shiozawa, Minamiuonuma City
"Hokuetsu Seppu" to the present day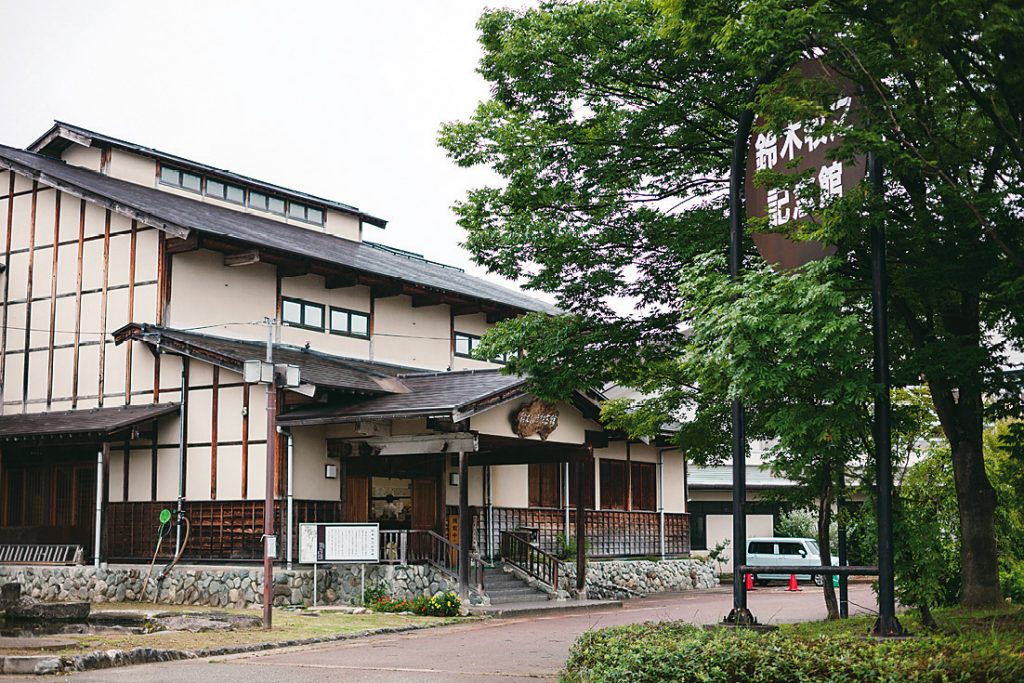 The "Hokuetsu Seppu" is highly regarded both in Japan and overseas as the first piece of literature depicting life in the snowy country during the Edo period (1600-1867). The author's relics and books are displayed, and you will be able to see the lives of the people of the snow country at the time and enjoy the world of the "Hokuetsu Seppu", revived in the present.
Address / Niigata, Minamiuonuma City, Shiozawa 1112-2
TEL 025-782-9860
Opening hours / 9:00 ~ 16:30
Closed days / Every Tuesday (In case of a holiday, the next day will be closed), New Year holidays
Mikuni Road Yosano Akiko Museum of Travel and Literature "Tsubaki Sanbou" | Minakami Town
A museum where you can understand everything about Akiko Yosano who sang about women's minds freely.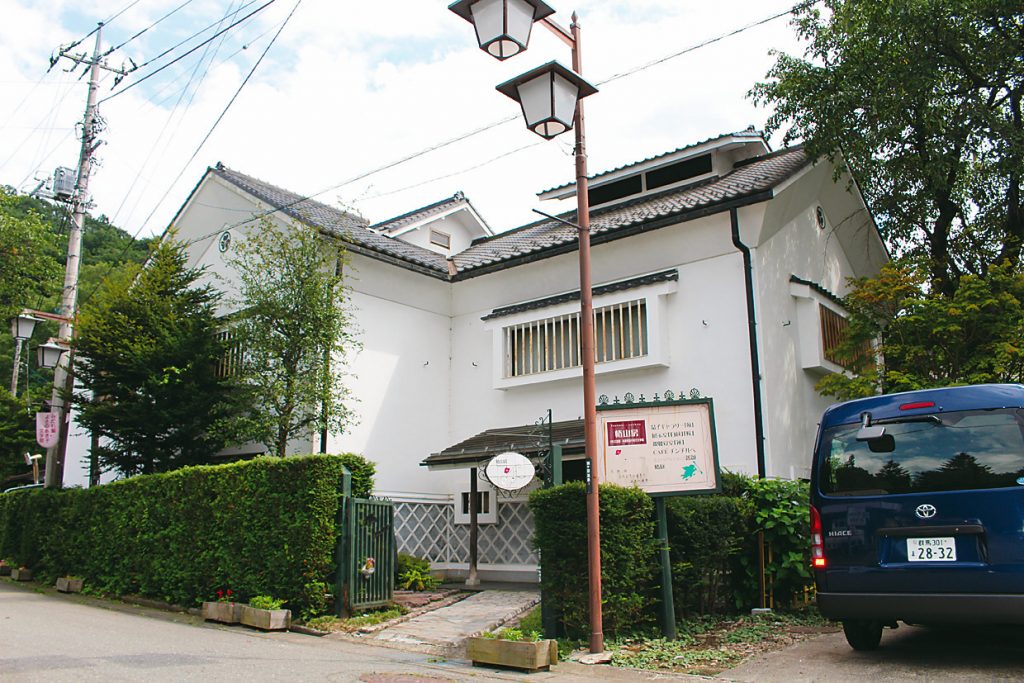 Akiko Yosano visited Sarugakyo Hot Spring, where the Museum is located, twice and wrote 80 poems. You can touch the life and works of Akiko: see her poems that were born from local folklore and legends, watch videos on her travel books and poems at the audio-visual room, and look at the first editions of her poetry collection and essays presented at the exhibition room where the of the first editions of the songbook and reviews are displayed.
Address / Gunma, Tone-gun, Minakami Town, Sarugakyo 1175,
TEL 0278-66-1110
Opening hours / 9:00 ~ 17:00
Closed days / irregular holidays
Miya Shuji Memorial Museum | Uonuma City
Shuji Miya who devoted his life to poetry.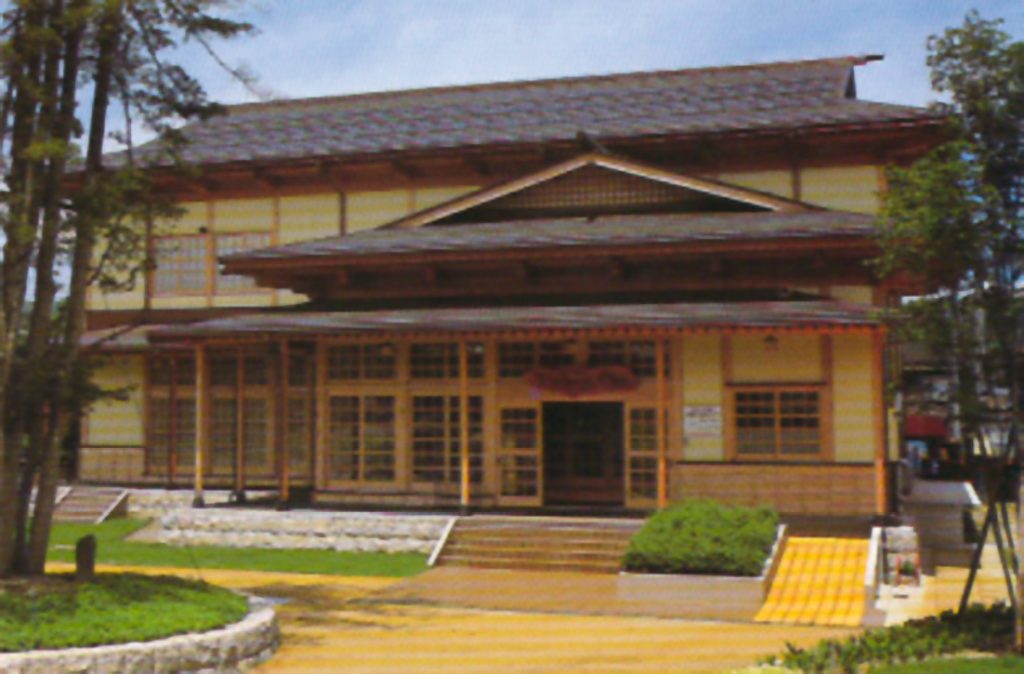 A memorial hall that collects 2,500 pieces in honor of the poet Shuji Miya who won the Japan Academy of Arts Award. Shuji Miya was born in the former Horinouchi Town and was active in various fields as a student of Hakushu Kitahara. The memorial hall is where you can meet Shuji Miya's endless dreams and a lifetime of poems, as well as documents related to Hakushu.
Address / Niigata, Uonuma City, Horinouchi 117-6.
TEL 025-794-3800
Opening hours / 10:00 ~ 16:00
Closed days / Every Monday (In case of a national holiday, the next day will be closed)
Takeshi Kaiko Literary Monument | Uonuma City, Ginzandaira
A sacred place for rockfish fishing that Takeshi Kaiko loved.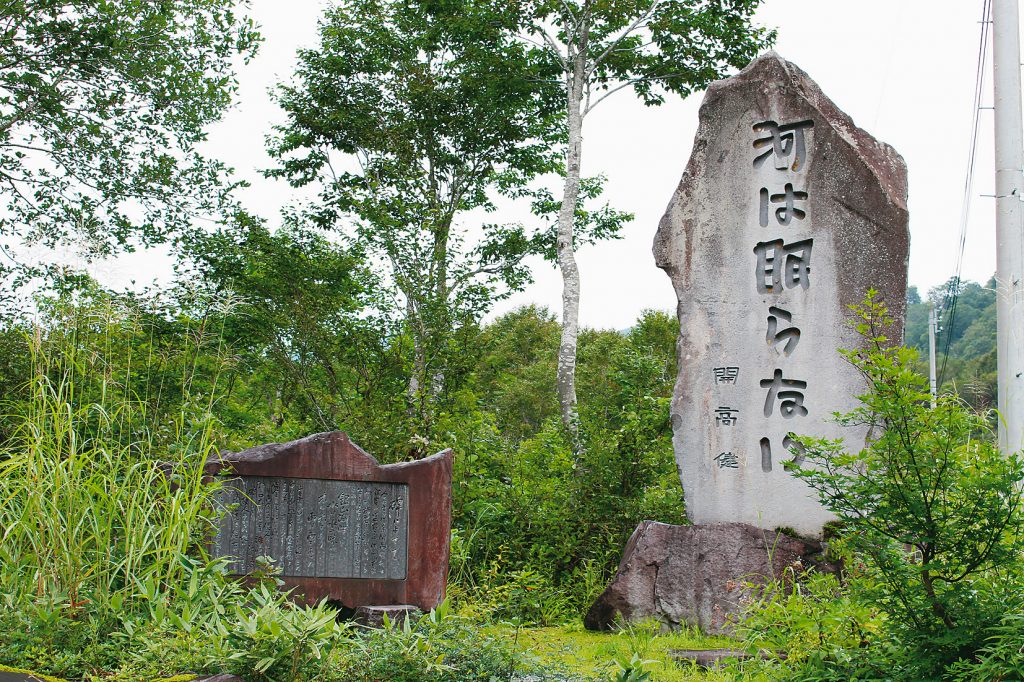 Takeshi Kaiko, an award-winning novelist and a fisherman, loved the nature of Ginzandaira, often went fishing and walking around Uonuma while thinking about new ideas for his books. When he stayed here, he enjoyed eating fried rice with wild vegetables. In Uonuma, this dish is called "Kaiko Rice" and is attracting attention as a specialty dish.
Address / Niigata, Uonuma City, Ginzandaira.
Daitozan Art Museum | Matsunoyama, Tokamachi City
The Murayama family that Ango Sakaguchi visited.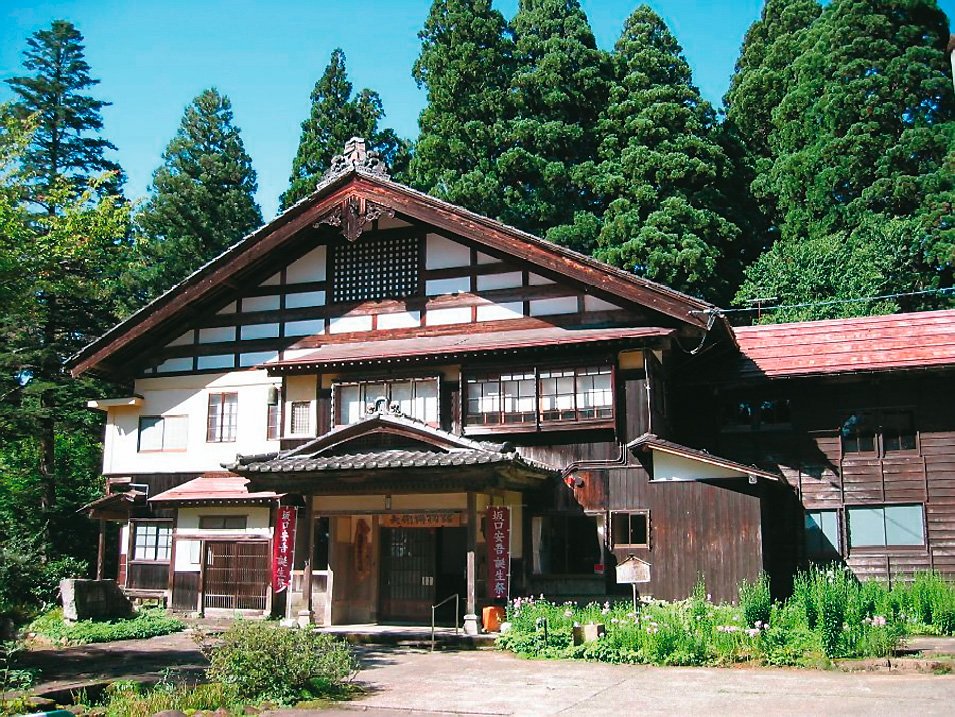 The aunt and sister of the great writer Ango Sakaguchi both married into the Murayama family. The Murayama family's old house and garden, which have a history of nearly 700 years, have been turned into a museum, and the history and traditions of the Murayama family, articles which belonged to Ango Sakaguchi, the uncle of the former owner, and his artworks such as calligraphy and ceramics are on display.
Address / Niigata, Tokamachi, Matsunoyama 1222
TEL 025-596-2051
Opening hours / 9:00 ~ 16:00
Closed days / No holidays (Opening period is from mid-April to mid-November)
Ryokan Tanikawa Osamu Dazai Mini Gallery | Tanigawa Hot Spring, Minakami Town
Traditional Hotel that has deep connections with Osamu Dazai who wrote "Genesis"
Many writers, such as Bokusui Wakayama, visited Tanigawa Hot Spring located at the bottom of Mt. Tanigawa. One of them is the great writer Osamu Dazai, known for "Run Melos!" and "No longer human". He stayed at Tanikawakan, the predecessor of "Ryokan Tanigawa" at Tanigawa Hot Spring, and wrote "Genesis". In the mini gallery inside the hotel, you can touch the footprints of the great writer, such as reprints, copies of periodicals and student ID cards, and photographs.
This is a venerable traditional hotel that has been loved by many literary artists for a long time, fascinated by Mt. Tanigawa and the surrounding mountains seen from the guest rooms and over 20 types of hot springs. In addition, the "Mt. Tanigawa Photo Gallery" which recently opened in the museum displays magnificent photos of Mt. Tanigawa taken by Masaru Hashimoto, who lives in Maebashi City and is the chairman of the Japan Mountain Photography Association.
Address / Gunma, Tone-gun, Minakami Town, Tanigawa 524-1,
TEL 0278-72-2468
Takahan | Yuzawa Hot Spring, Yuzawa Town
Where the novel "YUKIGUNI (Snow Country)" was set.
A hot spring hotel in YUKIGUNI that Yasunari Kawabata loved. Yasunari Kawabata, who was impressed by the beauty of the Mikuni Mountains that can be seen from the hot spring baths and guest rooms, wrote the novel "YUKIGUNI (Snow Country)" at Takahan. The reason why Yasunari Kawabata loved Takahan lies in its hot spring. Unlike other Yuzawa hot springs, Takahan's hot spring has a history of about 900 years.
At that time, the source of a natural spring discovered by chance is still used today, and it is known as the "egg hot spring" because flowers of sulphur bloom like egg whites in the hot water. Furthermore, the "Kasumi Room", in which Yasunari Kawabata stayed while writing "YUKIGUNI (Snow Country)", remains the same as it was at that time. Takahan guests can visit the room for free. In addition, one day hot spring bathing and a "Kasumi Room" visit cost 1000 yen. The opening hours are from 13:00 to 18:00.
Address / Niigata, Minamiuonuma-gun, Yuzawa Town, Yuzawa Yumoto
TEL 025-784-3333
Kawazuya | Akiyama-go Sakamaki Hot Spring, Tsunan Town
The hotel where Eiji Yoshikawa wrote "Shin Heike Monogatari"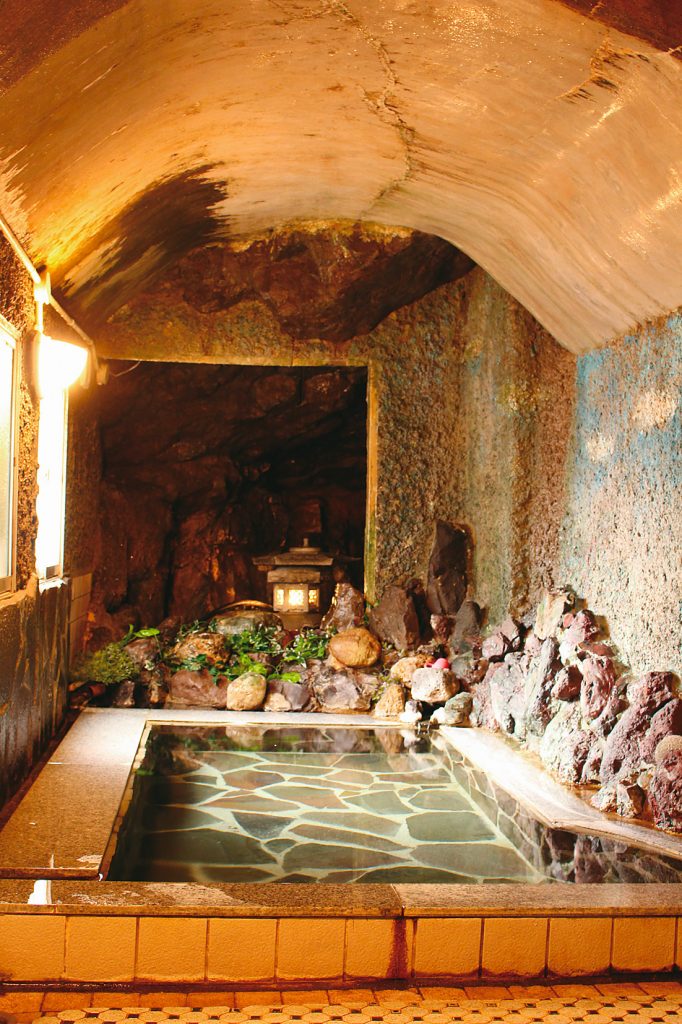 Akiyama-go is said to be a village where the defeated Heike Family sought refuge. Eiji Yoshikawa stayed at this hotel for a month to write "Shin Heike Monogatari". The cave bath created by hollowing out a rocky mountain was named "Meditation Bath" because Yoshikawa contemplated the book's plot here.
Address / Niigata, Nakauonuma-gun Tsunan Town, Akiyama-go Sakamaki
TEL 025-767-2001
One-day bathing is also possible (reservation required)
Hoshi Hot Spring Chojukan | Minakami Town
Hotel that many writers and poets visited.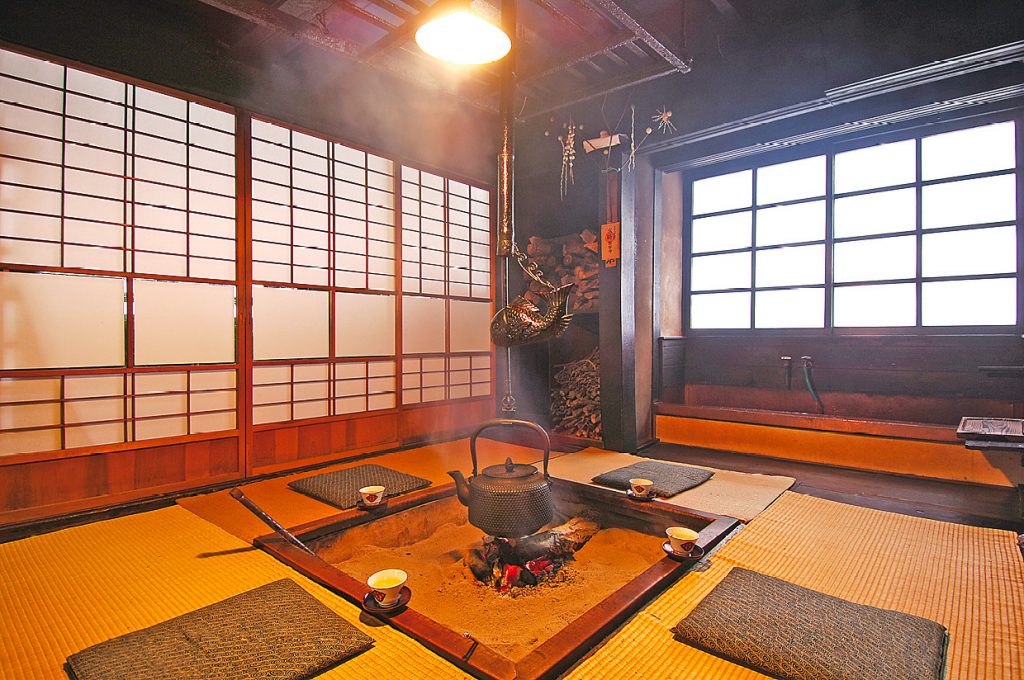 The main building, which has been designated as a registered tangible cultural property in the country, was built in 1875 and Hoshi-no-yu (hot spring) was built in 1895.Fascinated by its beauty, many writers visited, including Akiko Yosano, Bokusui Wakayama, Yasunari Kawabata, Sanjugo Naoki, and Byakuren Yanagiwara. The rooms they stayed in remain the same, and writings they left behind are preserved everywhere in the hotel.
Address / Gunma, Tone-gun, Minakami Town, Nagai 650
TEL 0278-66-0005
One-day bathing is also possible (closed on Wednesdays, other days irregular holidays, confirmation required)