By Matt Klampert
In the past, we have written about some top-quality ryokan- traditional Japanese-style hotels which almost always have a hot spring, called an onsen, on the premises. This time we'd like to dive a bit deeper and reveal to you some of YUKIGUNI's "hidden onsen," which are generally far removed from tourist attractions and most modern conveniences. What they do offer, on the other hand, is a sublime experience of Japanese bathing culture in a more natural setting. As they are often cheaper than other onsen, it is a great opportunity for travelers on a budget who are looking to simply enjoy an important part of Japanese culture in the beautiful countryside. It is also worth noting that as hotel reservations are not always required, they can be perfect for day-trippers! Here is a brief run-through of some notable hidden onsen in the YUKIGUNI area: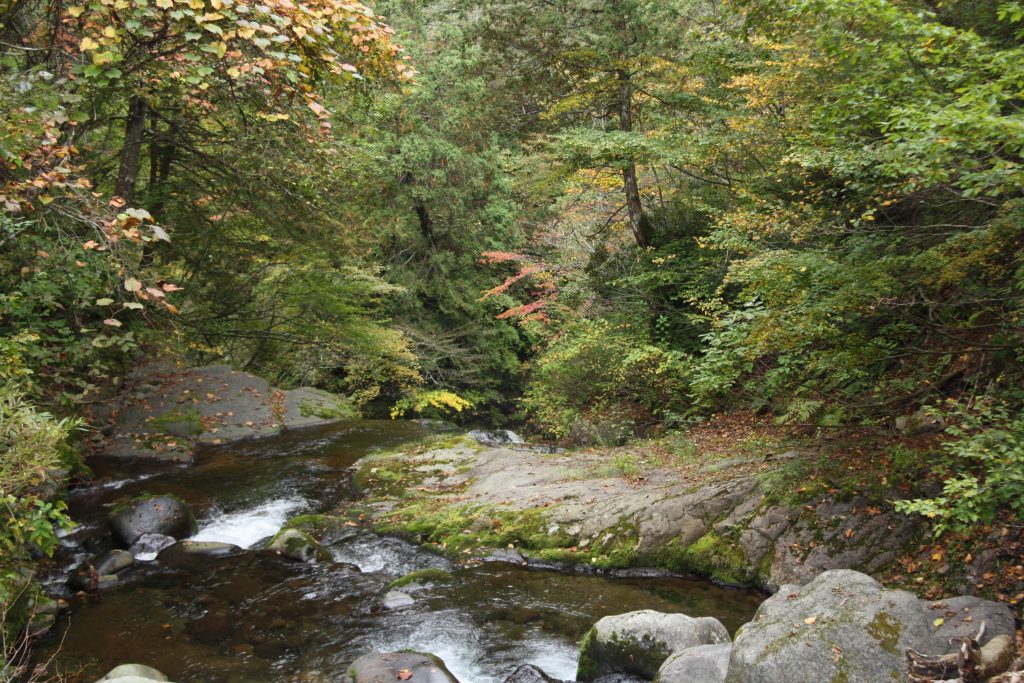 Hidden onsen in the heart of Yuzawa
Despite being in the countryside, Yuzawa may not immediately come to mind as a place to find hidden onsen, what with its proximity to Tokyo via bullet train and its selection of luxury hotels and top-grade ryokan. However, there is much more to Yuzawa than the area immediately in front of Echigo-Yuzawa station.
Enjoy the serene beauty of Mt. Naeba at Akayu Onsen
Mt. Naeba is without a doubt one of the highlights of any Yuzawa trip: whether it be for skiing in winter or rocking out at Fuji Rock in summer. Tucked away in the same area is Akayu Onsen, a collection of three beautiful outdoor hot springs that have been in operation since the Meiji era. Despite that, even among locals there are many who have never been there.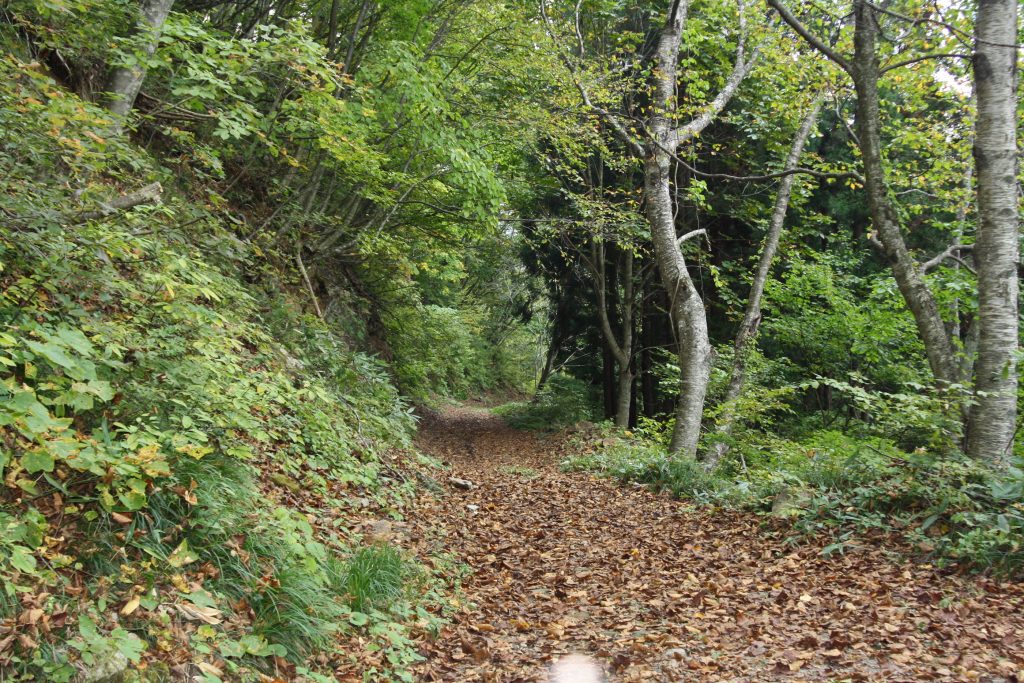 Akayu definitely puts the "hidden" in hidden onsen. To get there requires a trek through an old mountain pass that takes approximately two and a half hours on foot. It is a beautiful journey and not at all a strenuous hike: the scenic route gives you ample opportunity to admire the lush forest and waterfalls, as well as beautiful flowers such as hydrangeas and rhododendrons that grow in abundance along the trail. Although there is not much chance of getting lost on your way, do pay attention for the kanji for Akayu [赤湯], as there are few signs in English.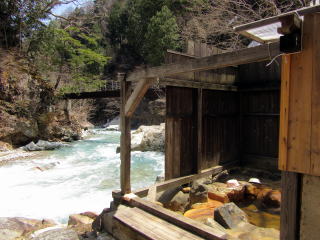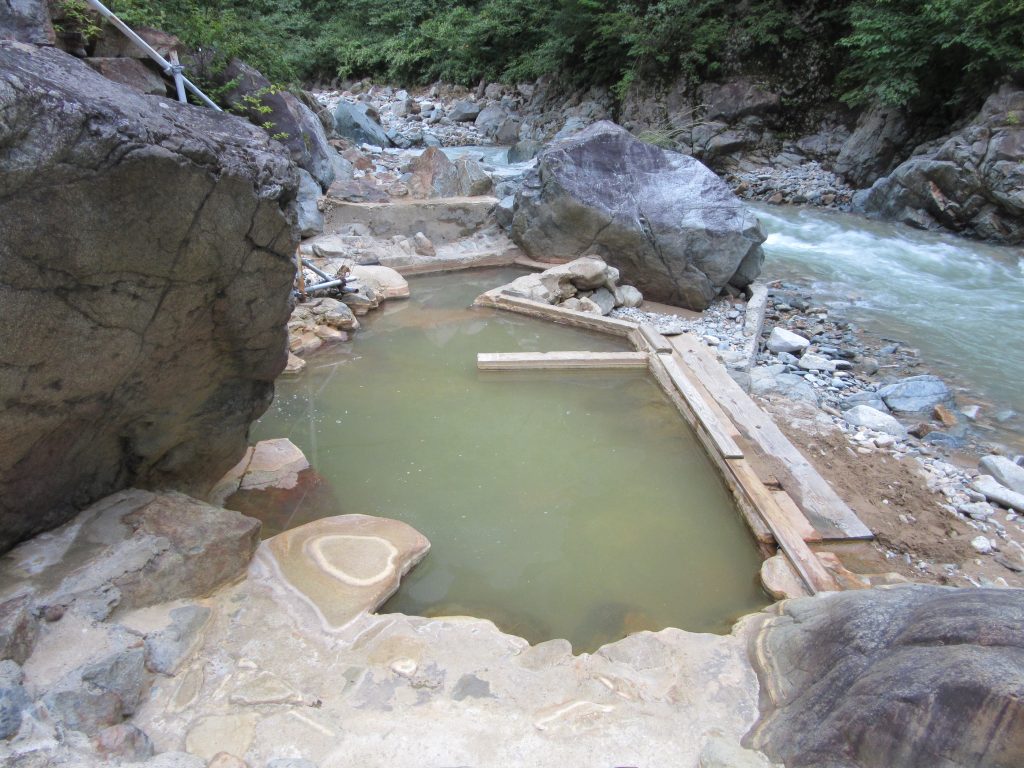 Once you get to Akayu Onsen, you have a choice of three different hot springs. "Yakushi-yu" is a special medicinal onsen, whereas "Ao-yu" is reserved for women throughout most of the day. Their most popular onsen, "Tamago-no-yu," is considered an especially good spot to bathe at night while looking at the starry sky. There are posted hours for men and women bathers, but mixed bathing hours are also available. There is even an inn for people wanting to stay the night and get a meal. However, this being a hidden onsen, amenities are limited. Do be sure to bring a towel and a change of clothes, and of course, some comfortable shoes for the return trip.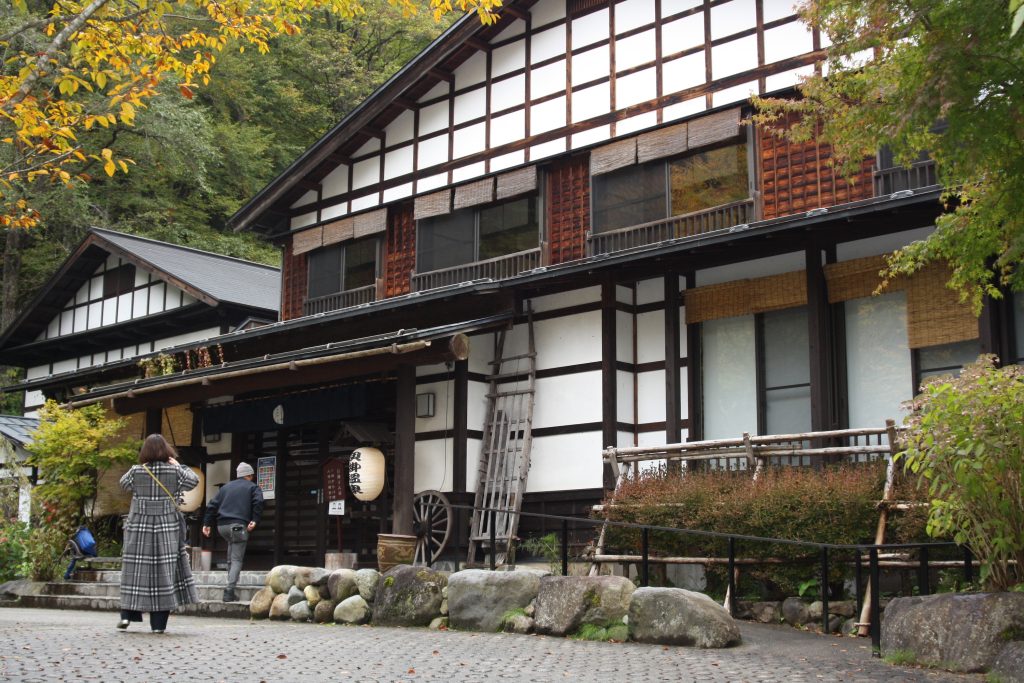 Hidden luxury at Kaikake
One downside to hidden onsen in a place like YUKIGUNI is that it is difficult to keep them open in the colder months. If you are looking to go on a hidden onsen adventure this winter, Kaikake in Yuzawa is a great place to begin. Kaikake is open year-round and has a full-service hotel on the premises. Originally starting as nothing but a hot spring 700 years ago, it became so well known for its medicinal properties that a hotel was built up around it. The hotel retains the structure dating back to the 19th century, and now features a full-service restaurant and luxurious guestrooms which have earned it a place as part of Timeless Yukiguni.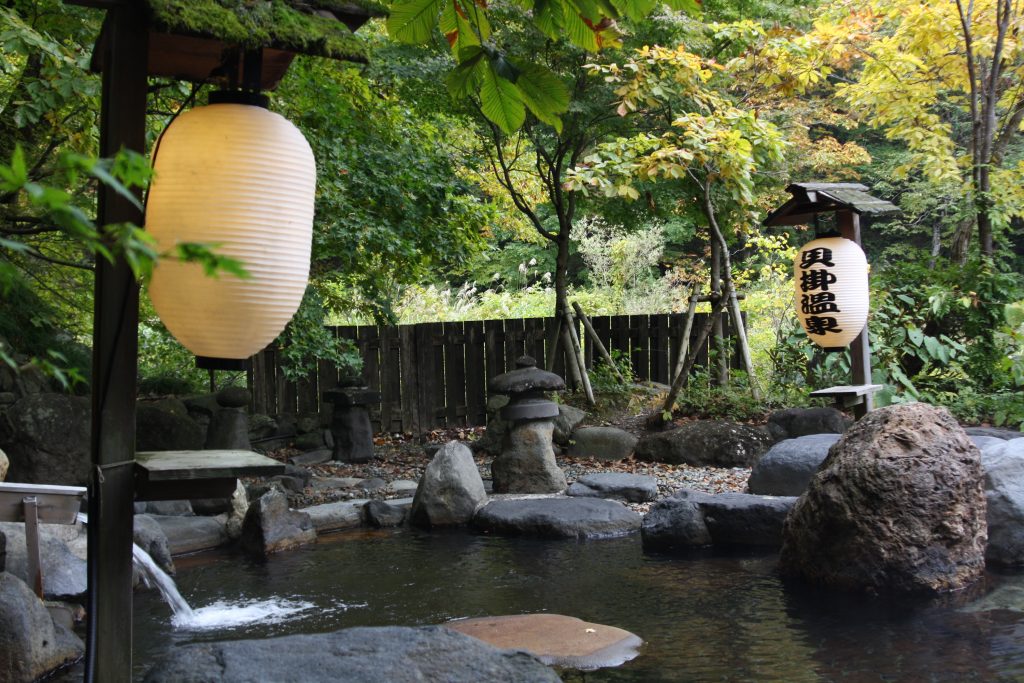 Kaikake features 4 different onsen, separate for men and women. The outdoor bath, called rotenburo, gives you a great view of the nearby mountains, and if you are lucky, some of the snow monkeys that live nearby. The onsen here is said to be able to restore damaged eyes, and like many medicinal onsen, it is not uncommon for people to stay here for an extended length of time- sometimes as long as a month. However, if you do decide to only come for the onsen and maybe a bit of sake, you can do so.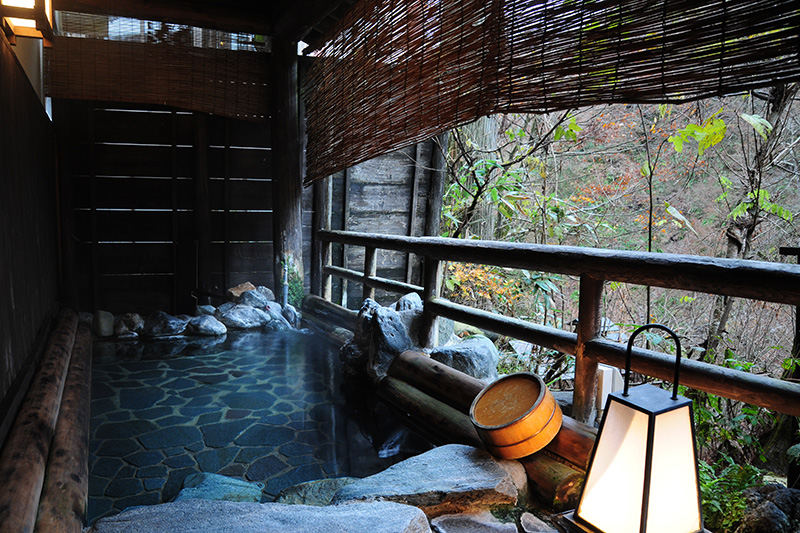 A Medicinal Hot Spring for Women at Tochiomata Onsen
Finding out about Tochiomata Onsen in Uonuma City required a bit of digging, but this well-kept secret is known as a place for young people to not only rest their bodies, but also their minds. Modern Japanese work culture can be especially strenuous, and the numerous health problems that can be caused by stress and mental exhaustion are well documented. In a previous article we spoke about the benefits of forest therapy, and you can also get some of that same benefit surrounded by untouched nature at a hot spring here.
Traditionally, Tochiomata has been frequented by young women, who would also go to the nearby shrine to pray for a child. The outdoor hot spring at Jizaikan offers the best view of the natural scenery, however reservations are required even for day trips. Although Jizaikan does have its own restaurant, Tochiomata Onsen is also located only a few minutes from one of the best farm-to-table eateries in YUKIGUNI, Irori Jinen.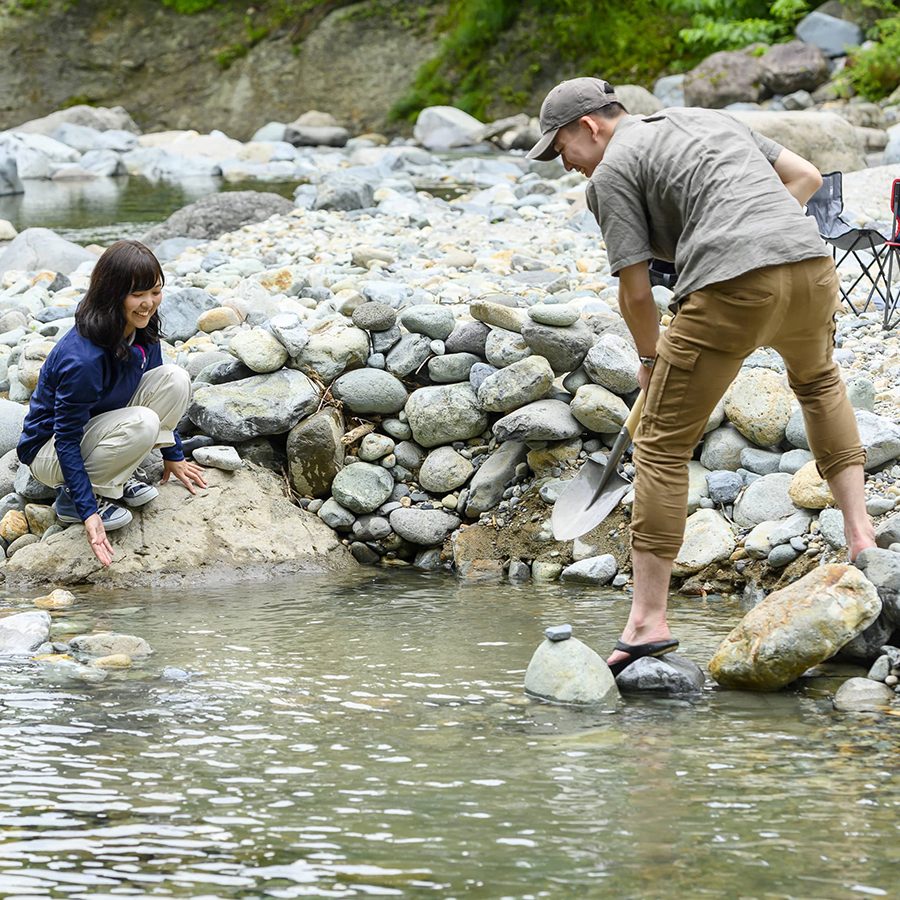 A pair of unique onsen at Akiyama-go
In a previous article, we covered the spectacular Akiyama-go, a collection of villages nestled in the border between Niigata and Nagano prefectures. Within this pristine scenery lies part of the Naeba-Sanroku Geopark, where you can see evidence of some of Japan's earliest settlements, in addition to undisturbed nature. Naturally, this is perfect for not one, but two hidden onsen!
Kiriake Onsen is known as one of the more bizarre hot springs in the area. It can rightly be called a "DIY" type of onsen in that you simply go to a certain riverbank, grab a shovel, and start digging your own personal bath!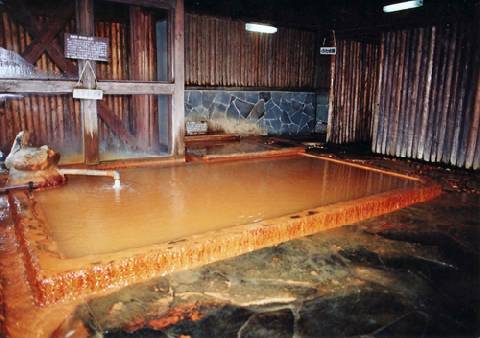 If you think that can't be beat, how about taking a hot bath in some miso soup? Koakazawa Onsen is known for its brown water that, while not containing actual miso, is known to have health benefits.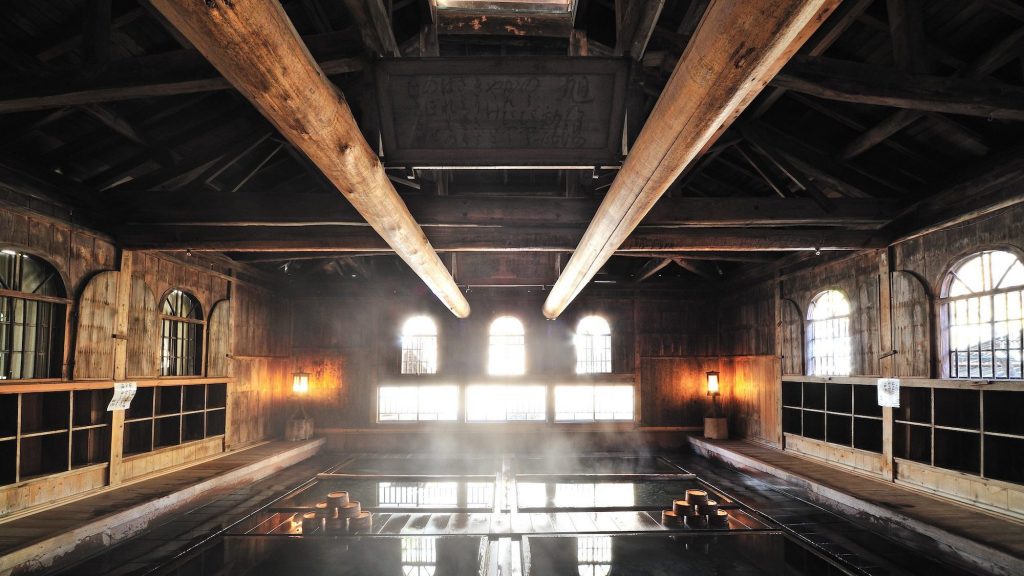 Historic Hoshi Onsen in Gunma
While we're at it, let's round out our little roll call of hidden onsen in YUKIGUNI with one in Gunma. Hoshi Onsen in Minakami is right inside Joshinetsu Kogen Natural Park, and is home to the Chojukan Inn. Every effort has been made to preserve its natural charm. For this reason, it has also served as a set for a few movies, such as the award-winning adaptation of "Thermae Romae" in 2012. Chojukan Inn itself is noteworthy for its classic architecture, and has been designated as both Sakura Quality and Timeless Yukiguni for the quality of its accommodation, in addition to great onsen!
Information for Travelers
Akayu Onsen
Address: Naebasan 5 Gomoku, Yuzawa Town, Minamiuonuma District, Niigata Prefecture 949-6681
Cost: 500 yen for day trip
Phone: 025-772-4125
Open from late April to early November
Kaikake Onsen
Address: 686 Mitsumata, Yuzawa Town, Minamiuonuma District, Niigata Prefecture 949-6211
Cost: 1,000 yen for day trip
Phone: 025-788-9911
Open year-round
Jizaikan at Tochiomata Onsen
Address: 66 Kamioritate, Uonuma City, Niigata Prefecture 946-0087
Cost: 1,100 yen for day trip
Phone: 025-795-2211
Open year-round
Kiriake Onsen
Address: Kiriake, Sakae Village, Shimominochi District, Nagano Prefecture 389-2703
River itself is free to enter and open year-round, for accommodation nearby please contact Yusenkaku Ryokan at 025-767-2252 or visit http://yusenkaku.yadoroku.jp/
Koakazawa Onsen
Address: 18210 Sakai, Sakae Village, Shimominochi District, Nagano Prefecture 949-8321
Cost: 500 yen for day trip (discounts for small children)
Phone: 025-767-2297
Open from late April to mid-November
Address: 650 Nagai, Minakami Town, Tone District, Gunma Prefecture 379-1401
Cost: 1,000 yen for day trip (However, advanced notice is required)
Phone: 0278-66-0005
Open year-round