Echigo-jofu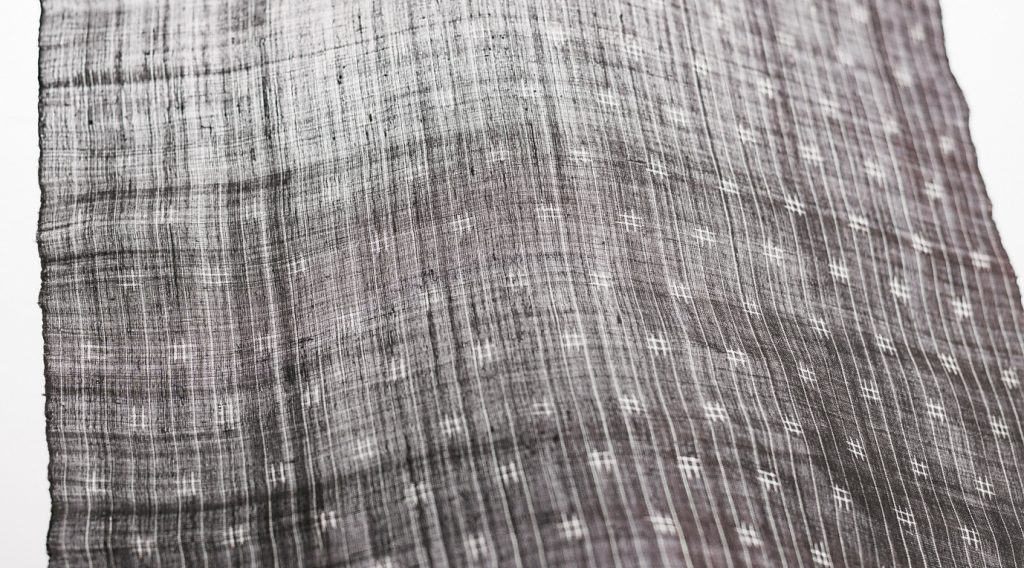 "Echigo-jofu", which has been designated by Japan as an important intangible cultural asset, and designated by UNESCO and intangible cultural heritage, is produced by means of a manufacturing method which must comply with amazingly strict requirements. "First, threads handmade from the ramie plant must be used. Second, if a dye pattern is added, this must be hand-produced. Third, the fabric is produced on an izari loom. Fourth, when the fabric is being wrung, this must be done with hot water by hand and by treading on the fabric with one's feet. Five, bleaching must be carried out by means of snow bleaching." We spoke to Ms Akemi Takanami, a weaver who produces Echigo-jofu. The vertical thread is stretched across the izari loom, and the part of the thread to be woven is carefully dampened with a wet brush. "If you don't do this, the thread might snap. This is because hand-produced linen threads snap particularly easily. In the YUKIGUNI, humidity is high, which is exactly why we can produce Echigo-jofu here." She adds that the finished products are snow-bleached in March, which is when you can start to feel the arrival of spring in the YUKIGUNI. The fabric is bleached by the ozone which emanates from the snow. "Echigo-jofu is entirely handmade. In order to produce a tenth of one hectare of fabric, it takes two years." Ms Takanami is also engaged in raising the next generation of weavers. "If we neglect the tradition of Echigo-jofu, it will definitely die out…", she says with an expression which conveys her strong determination not to let this tradition die.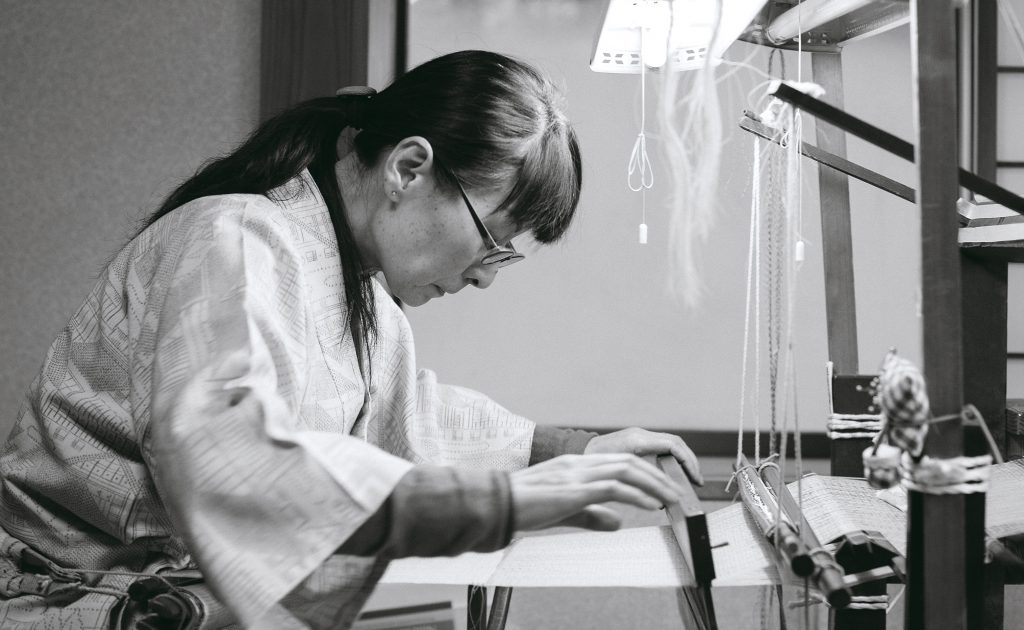 Ms Akemi Takanami was born in Minami-Uonuma City. She is one of few remaining Echigo-jofu weavers and, as a lecturer at the "Echigo-jofu training course association, weaving division", is engaged in raising the next generation of weavers.
Tokamachi-gasuri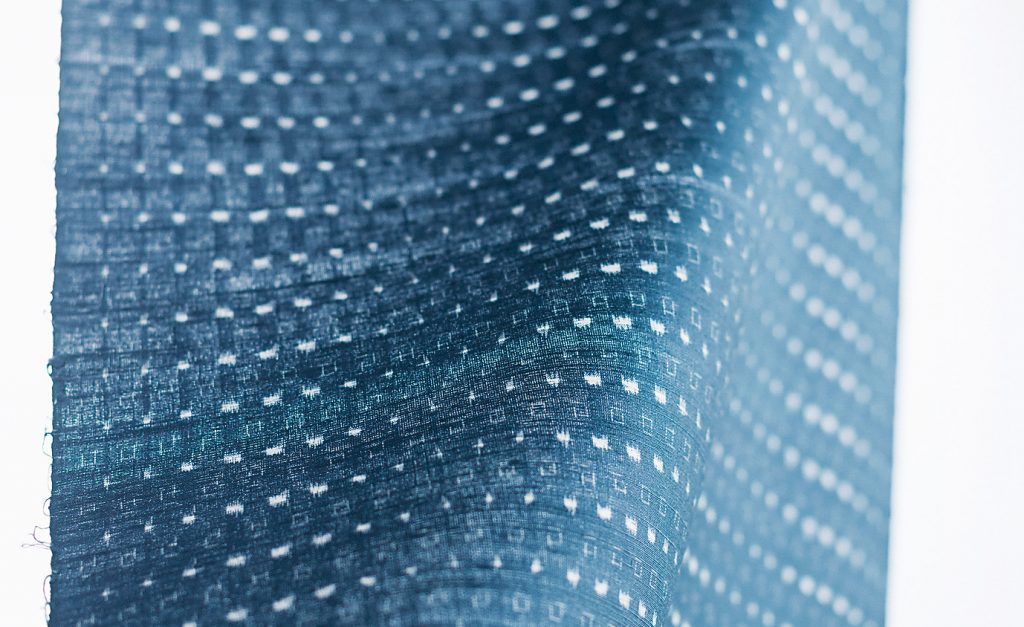 After climbing a set of steep and narrow stairs, we come across wooden instruments used in fabric production, lined up in an orderly fashion, inside the workshop on the second floor. Among these instruments, the "seikeiki" (warping machine) which arranges the vertical threads in order, moves like a living thing when Mr Watanabe operates it. Watakichi Orimono is one of now very few fabric workshops which have kept the production method of Tokamachi-gasuri alive. "My grandfather, who was purchasing silkworms in summer, started this as a work he could do during the winter months." Very fine threads slip across Mr Watanabe's hands and are arranged into vertical threads for weaving. "You cannot produce these fabrics in dry areas. If it gets dry, there is static and the threads snap. We have the humidity of our snowy winters, but also, Tokamachi is located in a basin, and so the humidity of summer is stored in the basin." Mr Watanabe tells us that all work processes are done by hand, and it can therefore take several months to produce a tenth of a hectare of fabric. "You cannot lose focus during any stage of the process. If you lose focus, the threads get tangled immediately". He says he really feels his work is worth doing when the final result is exactly as he wanted it to be.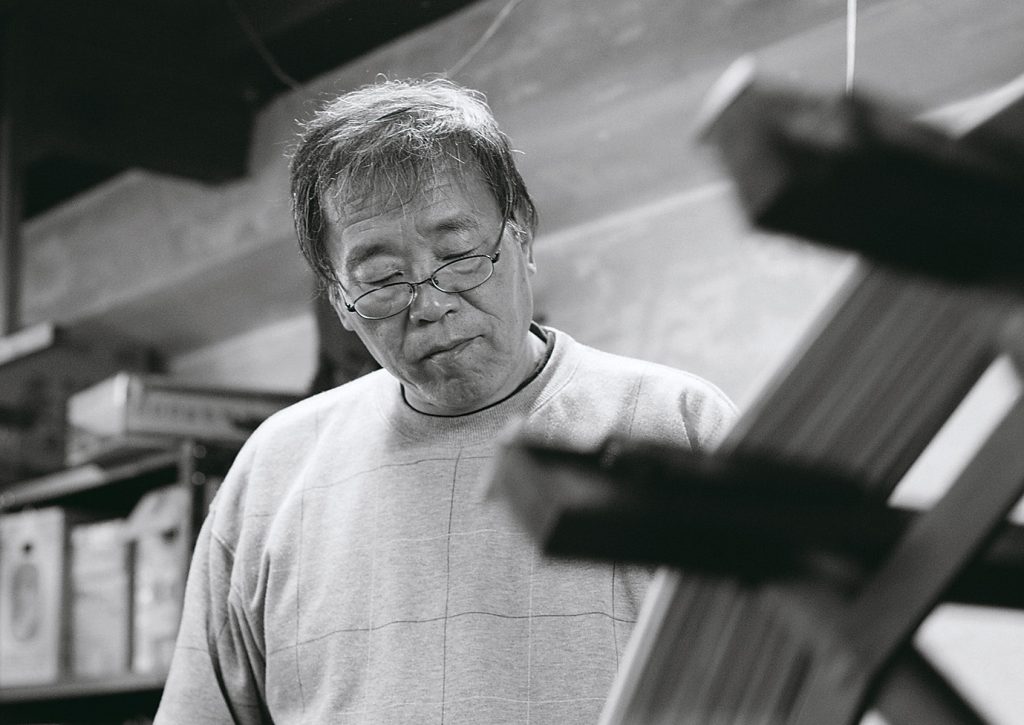 Mr Koichi Watanabe is the third-generation director of Watakichi Orimono in Tokamachi City. He is the chairman of the Tokamachi Fabrics Traditional Craft Association and a traditional craftsman.
Angin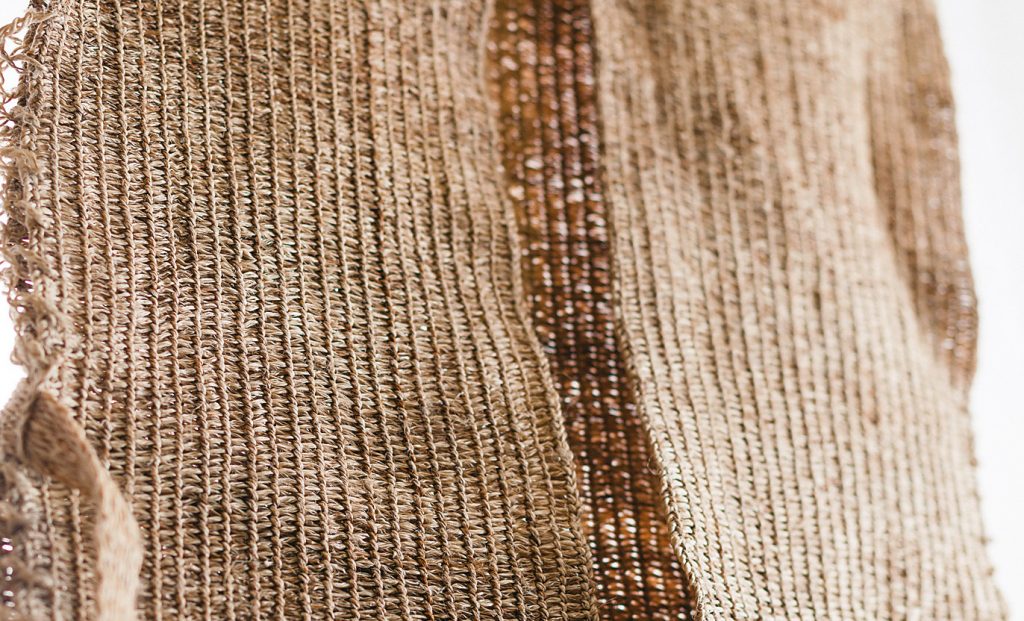 Angin is a weave from this region which uses natural fibres such as ramie. Its roots reach back to the Jomon period and it is considered to be the original of "clothing". The "Narangoshi Association" is the only organisation which has reconstructed each stage of the process, from the cultivation of ramie, the twisting of the yarn, using the same tools as in the olden days, to the knitting of the final material. In addition, Angin was designated as intangible customary cultural property of Tsunan Town in 2012. Ms Yanagisawa says with a smile: "Although making Angin takes a terrible amount of work, it is also fun. In winter, when we meet in community centres to twist the yarn and to knit the Angin, our hands are busy but our mouths are not. It's really fun to chat with everyone. We work while exchanging recipes for the homemade food people bring along." Maybe women who lived during the Jomon period also knitted Angin during the busy winters while chatting to each other and waiting for spring.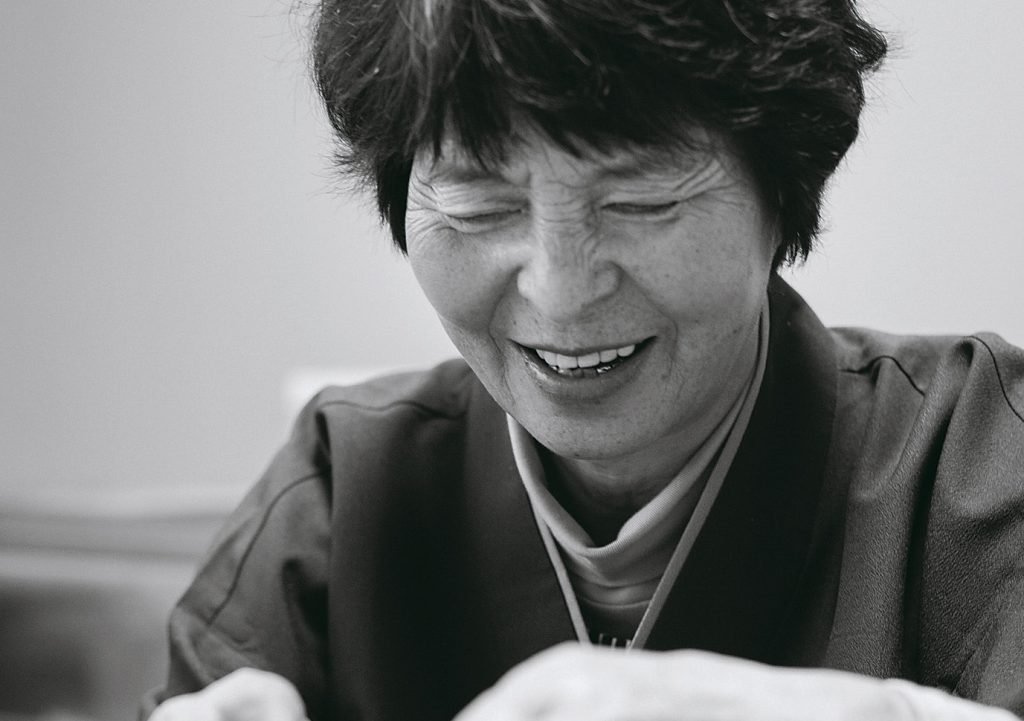 Ms Michiko Yanagisawa is a member of "Narangoshi Association" which was founded in order to transmit the knowledge of how to make Angin to the women of Tsunan Town. Members are engaged in everything from the cultivation of ramie to the making of the final Angin products.
Discover more about YUKIGUNI Jomon culture: Travelling Through The Culture Of The YUKIGUNI
Tokamachi-yuzenzome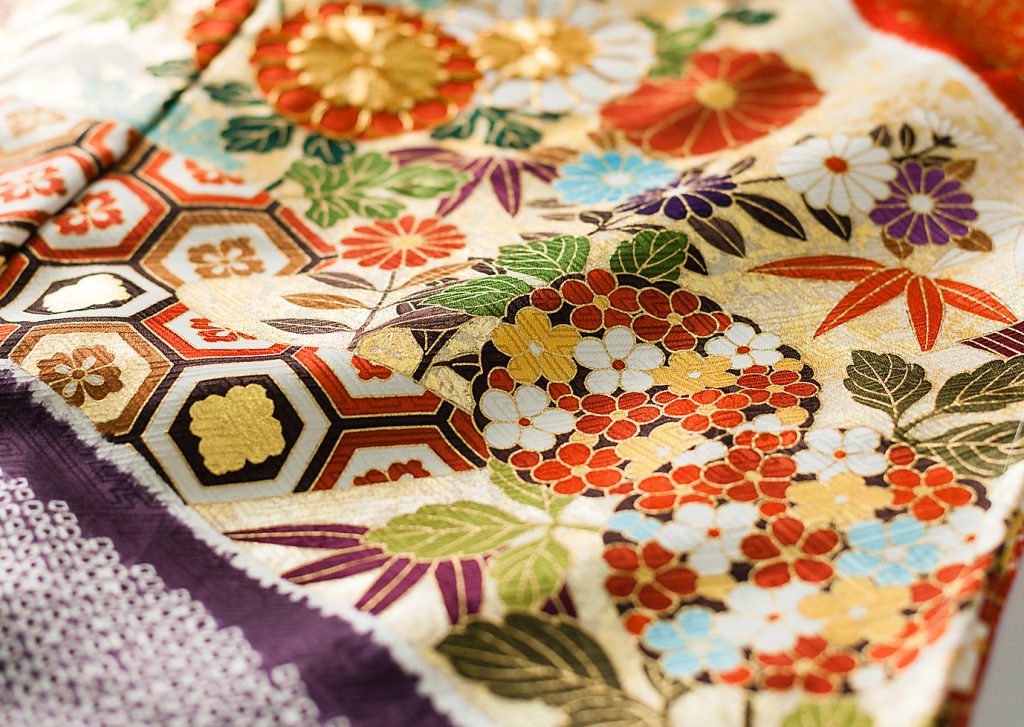 Ms Mihoko Takanano, who is a young designer working at a fabrics company located in Tokamachi which produces kimonos using "atozome" techniques, explained yuzen and shibori (tye-dye) dyeing techniques to us. "Shibori" is a method whereby the fabric is tied together and the fabric is given a pattern. As is traditional, the fabrics are put in wooden pails for the colouring. "For fabric-dyeing, there are two kinds of processes: "yuzen" and "shibori". By layering both techniques, original kimonos are created." We asked Ms Takano about the relationship between kimonos and snow. "The water in this region is extremely soft because the snow slowly permeated the ground. This water is ideal for dyeing. We also use this water to bleach the kimonos we have finished dyeing." This region is famous in Japan for the tremendous snowfall it experiences. So is this not a disadvantage? "As opposed to in Kyoto, textile businesses in Tokamachi have not been split according to each work process; in many places, the entire production is carried out by one business. This is because transporting the products during the manufacturing processes is difficult in an area with so much snowfall. But thanks to this, the high quality of the final product has been preserved." Mr Takano says she would immediately recognise a kimono produced by her own workshop. She says that it is not just the techniques which are passed down through the generations, but also what it means to be an artisan.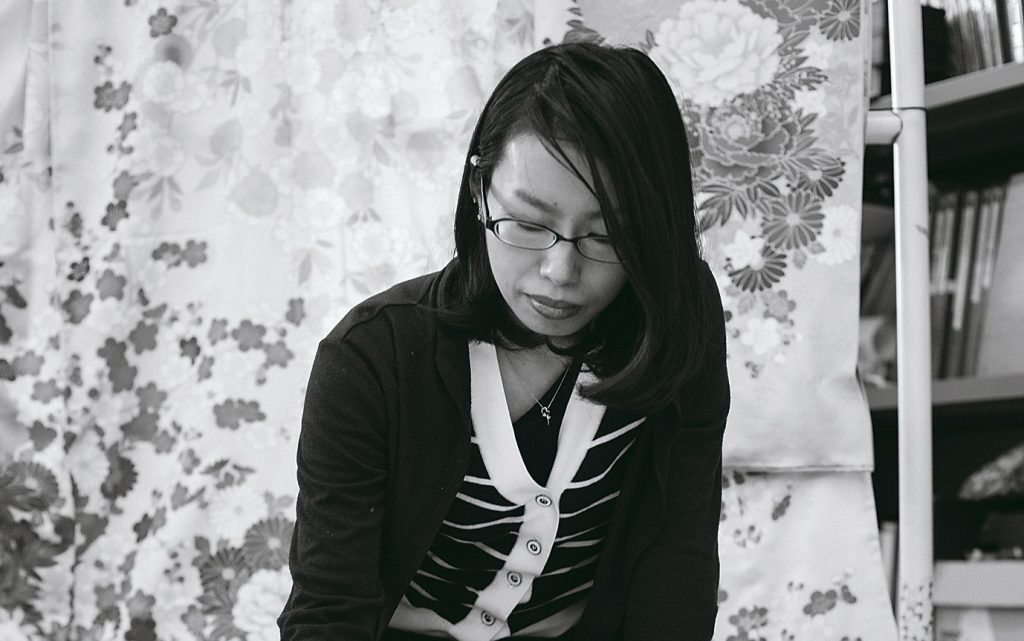 Mihoko Takano entered the design department of Aoyagi, a textile undertaking in Tokamachi, after studying textile design at university. As a designer she is engaged in the planning and design process for kimonos.
Related Video: