By Matt Klampert
Beautiful, Green YUKIGUNI
Despite its name, the YUKIGUNI (Snow Country) area does not simply exist between the months of December to April. This mountainous region, which is so renowned as a skier's and snowboarder's paradise, becomes lush and green during the warmer seasons. As it turns out, the summer is an equally good time to enjoy the outdoors around these parts: In particular, the town of Yuzawa has become a great place to see and experience local, traditional culture as well as more recent outdoorsy trends. Here are some things to keep in mind for your next trip to YUKIGUNI and Yuzawa!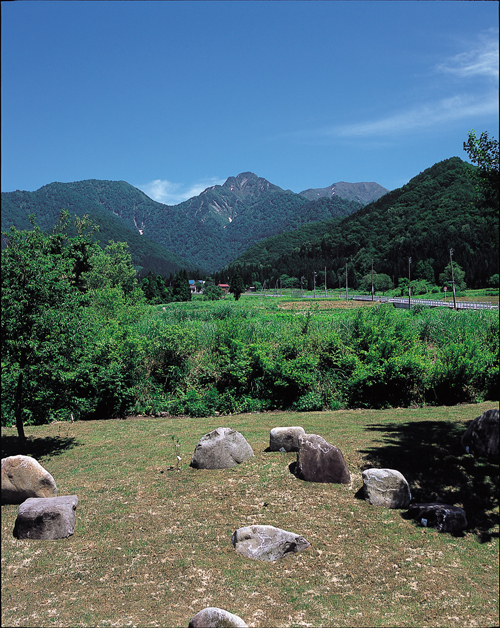 Hiking around Yuzawa
First, let's trade in our snowboard for a pair of nice hiking boots: The rugged country around Yuzawa offers prime trekking locations during the warmer months. Summers in the snow country are generally cooler than those of Tokyo or other metropolitan areas, with the additional benefit of a stronger connection to nature. While the highest mountain in the area at 2,145 meters is Mt. Naeba, there are a wide variety of mountain trails with courses for climbers of all experience levels. The calming and serene trails around Mt. NASPA are suitable for the whole family looking for some fresh air and a relaxing stroll. The hike can be done in about 90 minutes, with convenient access to bouldering, tennis courts, and a games area complete with VR. Though this is in the vicinity of the NASPA New Otani Hotel grounds, even those who are not hotel guests can get in on the fun, with the added convenience of being able to reserve in English. Another noteworthy beginner trail is Mt. Akiba, which has the additional benefit of good access to the Echigo-Yuzawa bullet train (or shinkansen) station, and many hot springs in the vicinity. Mt. Mikuni is set between Yuzawa and the nearby YUKIGUNI town of Minakami. The area is known for its variety of beautiful flowers and some historic buildings nearby, including a shrine, and an old inn which has been turned into a historical landmark.
Daigenta Canyon
Recommended courses for more experienced hikers include the hiking courses around Mt. Daigenta. The trails here are a bit more difficult due to the rocky terrain, and hikers should prepare to be on the trail for approximately 4 ½ to 5 hours, with a possible detour to nearby Mt. Nanatsugoya for those who want an all-day climb. When you are finished, why not become more at home with nature by spending the night?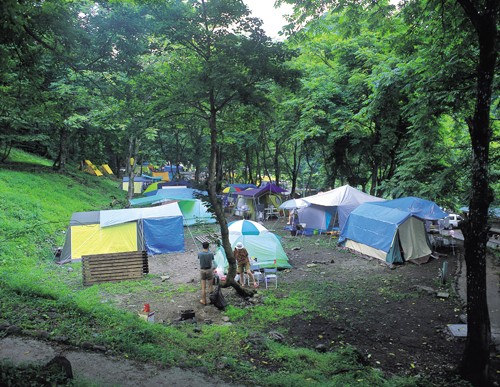 Camping, and Glamping, a Summer of Fun
Hikers at Daigenta are encouraged to camp out, but also to camp in style. Glamping, a combination of the words "glamourous" and "camping," is a growing trend that prioritizes oneness with nature without losing any quality-of-life amenities in the process. Glamping at Daigenta means your own Nordisk or Helsport tent, complete with a bed, furniture, cookware, and even a ticket to a local hot spring, or onsen. Other glamp-grounds have sprung up in the YUKIGUNI area, including at the aforementioned NASPA Resort, as well as the newly created Yuzkyu Resort- featuring unique dome-shaped tents and a variety of on-site activities. It all goes to show that you need not leave anything behind when looking for the finer things in life.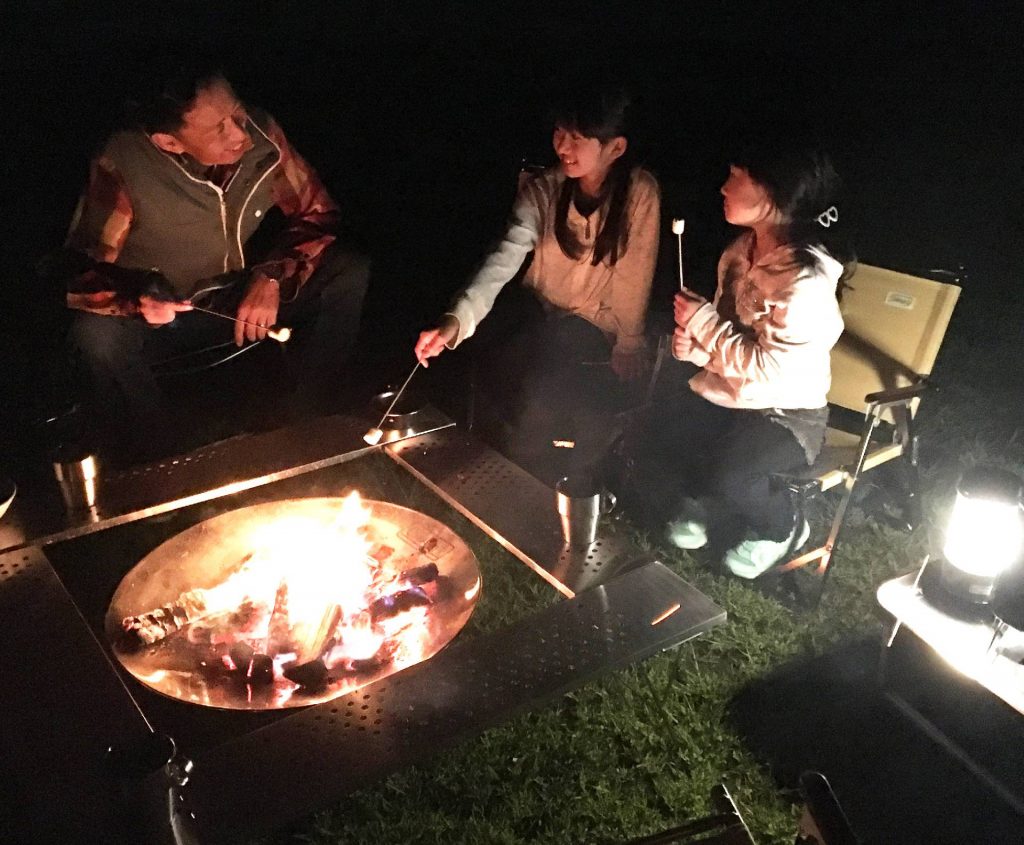 Summer Cooking in YUKIGUNI – Traditional meets Modern
Another feature of Yuzawa camping, opposite the luxurious glamp, is the Japanese style of campfire cooking known as takibi. Rather than a simple BBQ as we might know it, takibi has become a trend and is seen as a way to counteract the sometimes isolated nature of modern living. Takibi emphasizes solidarity and team building as friends work together to make a campfire, cook, and eat while enjoying the great outdoors. Nowadays in Japan, activities like takibi are increasingly being done at Ryokan hotels by students on class trips, in order to get them away from their textbooks and instead focus on their relationships with one another. Similarly, takibi is being championed by those who advocate for a break from fast city living, and instead enjoying one another's company in a slow, relaxing fashion. As I'm sure you will find, there is no better place to do this than the beautiful YUKIGUNI.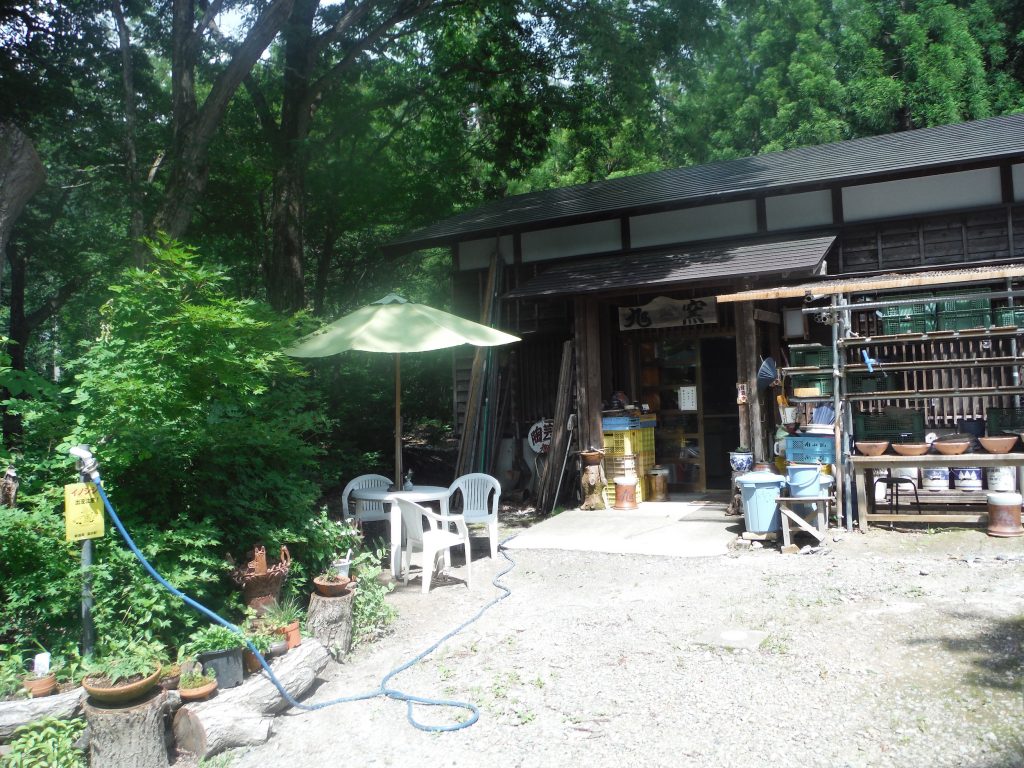 YUKIGUNI Crafts – Make it your own
In Japan, gifts and local goods called omiyage are ubiquitous around tourist sites, and YUKIGUNI is no exception. However, there is also the opportunity to make these wonderful things yourself, and really get an appreciation for locally sourced, locally made items. Studio Daigenta runs cooking classes where you can learn to make a variety of local specialties from scratch, such as soba noodles, and local specialty sweets like bamboo dumplings and anbo mochi cakes. Crafty folks can also go to nearby Asahikama Ceramic Studio to make their own ceramic pottery using both traditional and modern techniques. While not as renowned for their pottery, local sculpture does have a long history in this region, as evidenced by the Edo-period works on display at the nearby Saifukuji Temple in Uonuma town. Naturally, pre-made goods are also for sale at the local gift shops.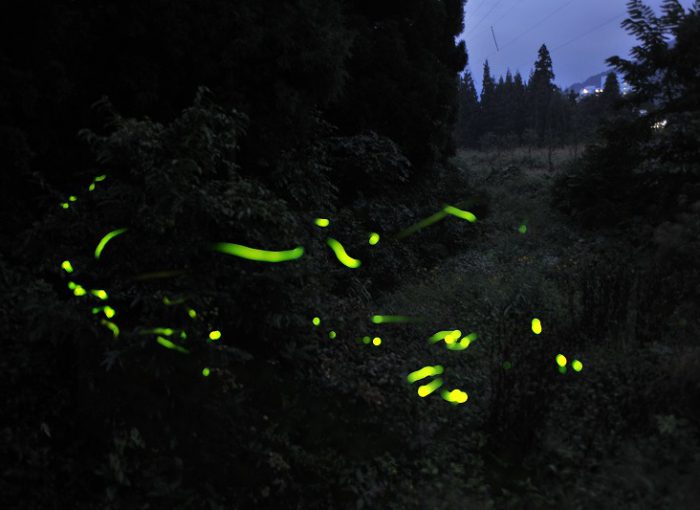 Nature at Night
YUKIGUNI's natural beauty can be enjoyed at any time of day. Japan's fascination with the insect world can be unnerving to some, but anyone who's been out on a summer's night can appreciate the simple joy of watching the fireflies fly by in an otherwise dark sky. At Hotaru no Sato Firefly Village, they fill the fields in a dazzling display. Peak time is said to be between the hours of 8-9 pm. It is the perfect time to drink some of the local sake with friends old and new, and contemplate the natural rural beauty of summertime Yuzawa.
Information for Travelers
Kandatsu 300,Yuzawa Town,Niigata,Japan
TEL +81-25-785-5505 / FAX +81-25-785-5833 / E-MAIL info@e-yuzawa.gr.jp
Asahikama Ceramic Studio
Address: 6379 Tsuchidaru, Yuzawa, Minamiuonuma-gun, Niigata prefecture 949-6103
Phone Number: (81) 025-787-0357
Reservation by phone only
Daigenta Canyon and Campground
Address: 3064-17 Tsuchidaru, Yuzawa-machi, Minamiuonuma-gun, Niigata prefecture 949-6103
Phone Number: (81) 025-787-3536
Email: info@daigenta.net
Hotaru no Sato Firefly Village
Address: 4595 Tsuchidaru, Yuzawa-machi, Minamiuonuma-gun, Niigata prefecture 949-6103
Phone Number: (81) 025-787-3240
Address: 2117-9 Yuzawa, Yuzawa-machi, Minamiuonuma-gun, Niigata prefecture 949-6101
Phone Number: (81) 257-80-6222
Email: rsv@naspa.co.jp
Studio Daigenta
Address: 6399-1 Tsuchidaru, Yuzawa-machi, Minamiuonuma-gun, Niigata prefecture 949-6103
Phone Number: (81) 025-787-1121
Email: taiken@daigenta-kobo.jp
Yuzkyu Resort
Address: Prefectural Road 457, Tsuchidaru, Yuzawa-machi, Minamiuonuma-gun, Niigata Prefecture 949-6103
Phone Number: (81) 050-5809-9394
Email: hello@yuzkyuresort.com