By Matt Klampert
Though YUKIGUNI is commonly referred to as "Snow Country," this region is equally beautiful when all of that snow finally melts. The mountains around here are wonderful for hiking, and many are very accessible by public transportation. The 100 Kannon course in Yuzawa is located conveniently close to Echigo-Yuzawa station, and has a special significance to the history and culture of Yuzawa.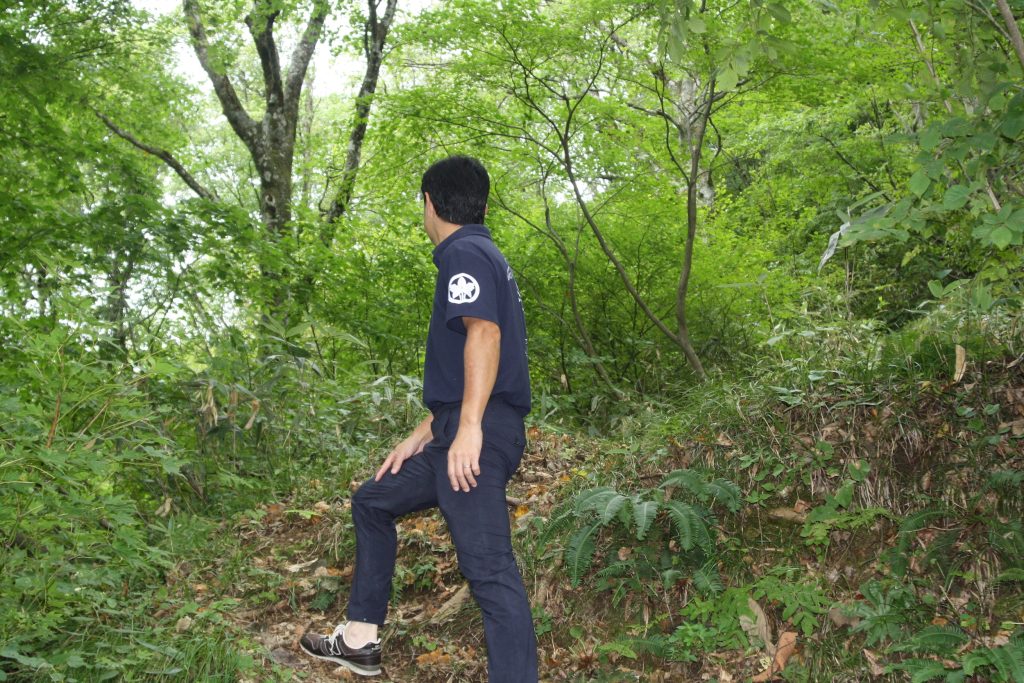 Starting out on the trail
The 100 Kannon course is actually made up of three separate courses, two of which are located within walking distance from the bullet train station at Echigo-Yuzawa. The entrance to the Saikoku hiking course is located behind the historic Takahan eco-lodge, but you don't need to be a guest of the inn use it, nor do you need to pay for entry. The Bando course is located near the yellow Sporea Yuzawa building, and again is open to everyone. Both connect to the Chichibu Trail which is located above Alp no Sato and is also accessible by ropeway at Yuzawa Kogen. The ropeway is one of the highlights of Yuzawa all year round, as it is is the biggest ropeway in Japan. Hiking the entire loop and seeing all 100 Kannon would likely take around 6 hours in total.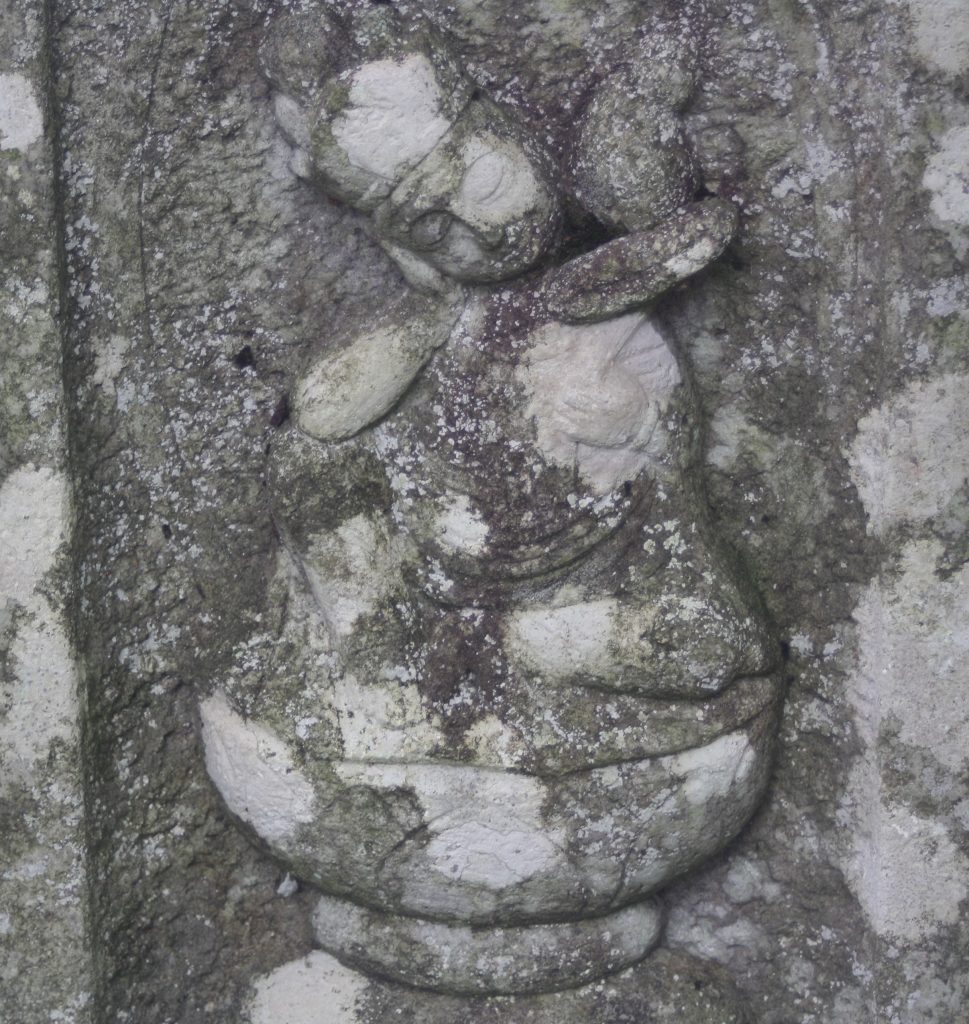 What is a Kannon?
Regardless of the course you take, you will be able to see one third of the Kannon statues that populate the mountains of Yuzawa. "Kannon" is the Japanese name for Guanyin, the bodhisattva of compassion in Buddhism. It is said that she can take 33 different forms. Each monument is dedicated to one form of Kannon, as well as to a temple on the national 100 Kannon Pilgrimage- an ancient pilgrimage route used by worshippers that encompasses 100 famous temples throughout Japan. It is said that praying to Yuzawa's Kannon will give the same effects as visiting each temple, and so Yuzawa became a place for people to go to wish for good luck.
The trail and these Kannon statues were created in 1934- around the same time that Yuzawa first became accessible from Tokyo by rail. Each monument was painstakingly pulled up the mountain on a sled, and no two are the same. In addition, it is a prime hiking location, and a convenient spot to enjoy beautiful natural scenery.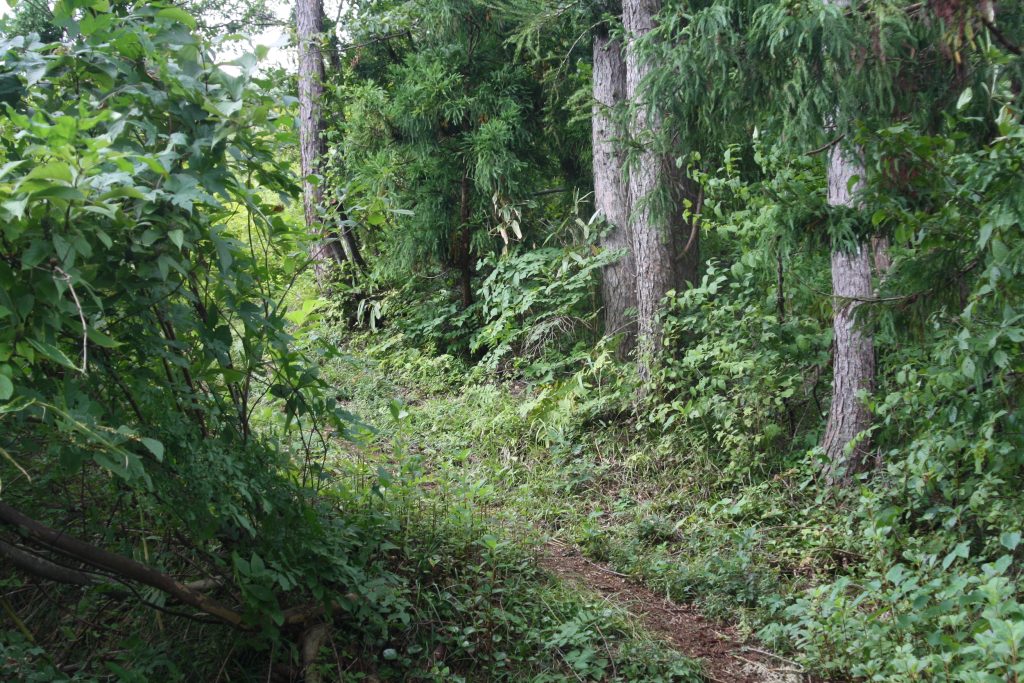 Things to see on your journey
As you start out on the 100 Kannon course, you will quickly realize all the natural charms that are present around Yuzawa. The varied landscapes you will see on your journey includes rustic hills, verdant forests, and fields full of beautiful flowers. The trails on the 100 Kannon Course contain many buna, or beech trees. These days, it is difficult to find beech forests in much of Japan, but beech is considered to be the representative tree of YUKIGUNI. Beech trees are distinctive in that they grow despite the trees being buried under large amounts snow during the harsh local winters, and instead bend or warp without breaking. They are also known for their large leaves that appear to "catch" water, so that one can conceivably walk through a beech forest in the rain without getting wet. Even in the summer months, one can stay cool by walking in a beech forest, as the leaves provide ample shade.
Other flora includes kuromoji, or lindera. It gives off a pleasant scent, and the branches are sometimes used to make chopsticks. There are giant leaves called houba, which in olden times were used to wrap rice balls.
Naturally, many animals, such as monkeys, rabbits, deer, and bears populate these woods and hills. Though they tend to hide when people are around, bears do come down from the mountains in order to eat buna no mi, or beech nuts, which fall from the trees every few years. Though they used to be given as snacks to local children, they are not typically eaten by people these days.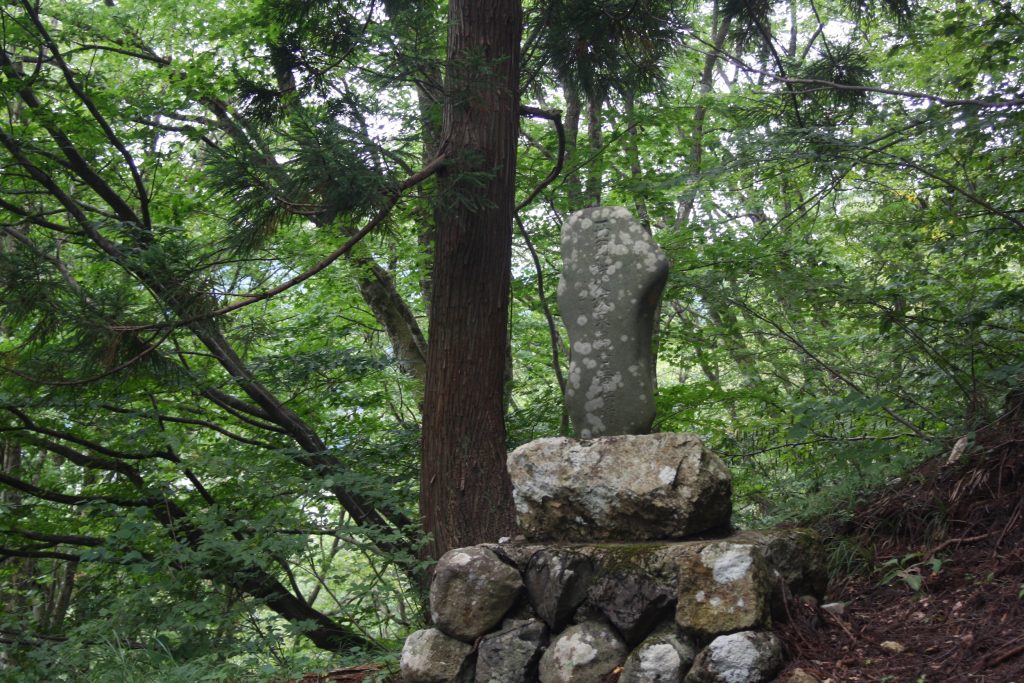 Yuzawa through the ages
There are plenty of other monuments along the trail, many of which are considerably older than the Kannon statues. One of the mountains you will climb on the trail, the titular, Mt. Yuzawa, was thought of as a holy mountain in antiquity because the sun would appear to set on top of it. Because of this, people built monuments and gave offerings to pray for a good harvest, or to protect themselves from disasters. Though previously in disrepair, volunteers in Yuzawa have worked hard to restore them.
The Yuzawa 100 Kannon Trail is not meant exclusively for outdoor enthusiasts. In the past it was very popular with religious pilgrims, and this calm, leisurely walk in woods should be suitable for trekkers of most experience levels. The course ends at Hojuan temple, and it was actually the priests at Hojuan who originally donated money to construct the trail.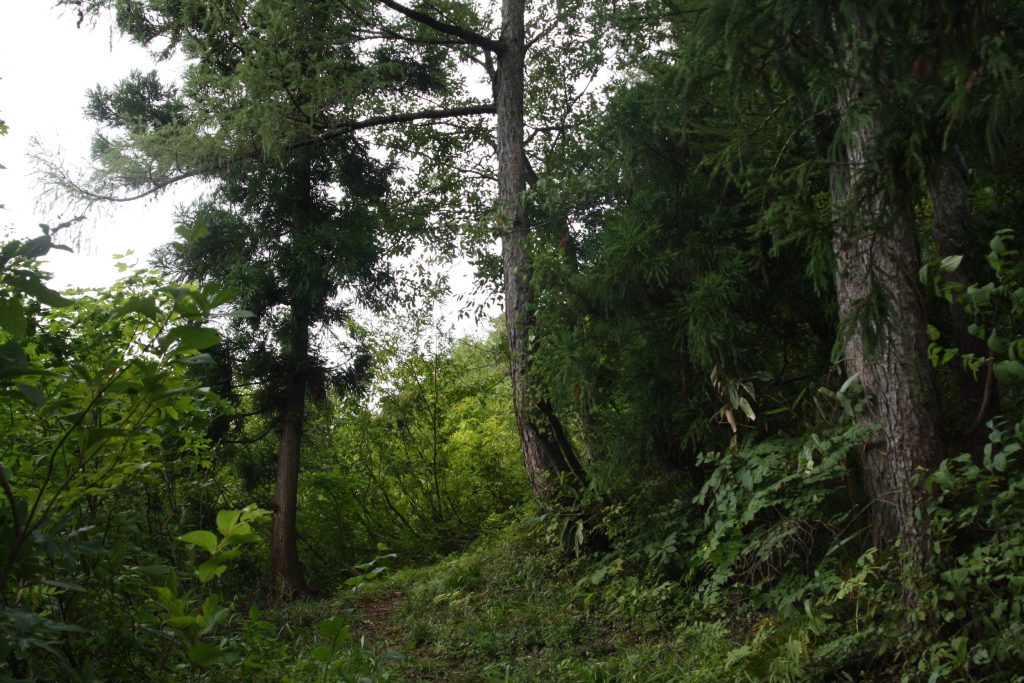 Yuzawa's Hidden Kannon
It is sometimes written that there are not, in fact, 100 statues to see. The truth is that some Kannon statues were moved after the construction of Alp no Sato and the ensuing ski boom in Yuzawa. While these statues are somewhat hidden, it is possible to find all 100. Why not look for them? At these higher elevations you will be treated to great views of the town and other nearby mountains such as Daigenta and Shigekura.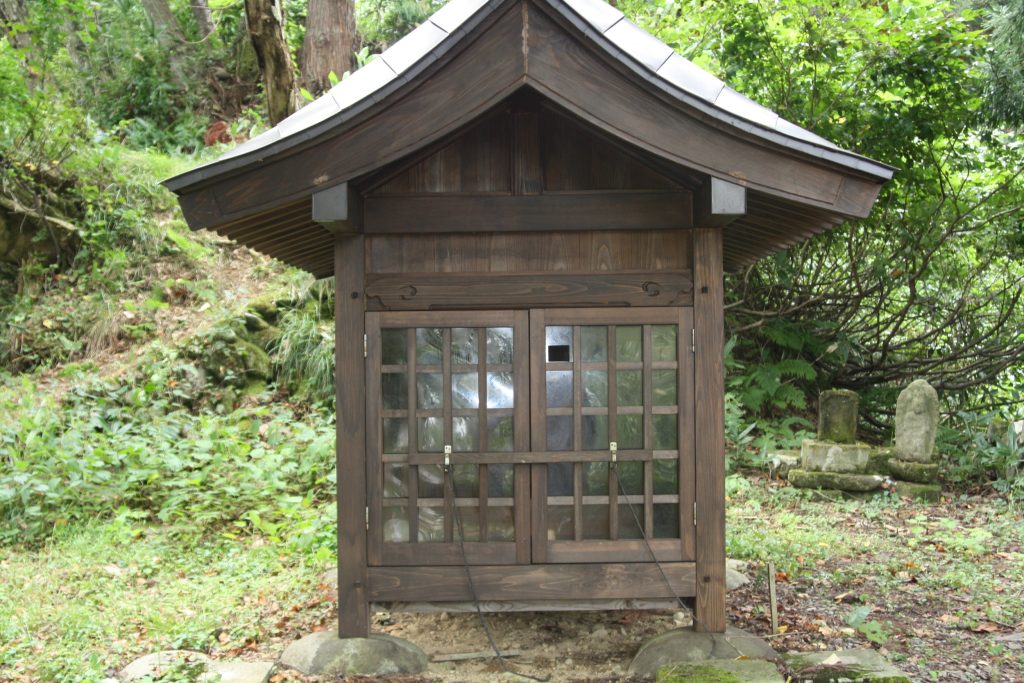 Enjoy the mountains and forests of snow country
The Yuzawa 100 Kannon Course is easy enough to explore on your own, but guided tours are also available. Though this is primarily known as a winter spot, the nature around YUKIGUNI is absolutely beautiful, and is great for exploring at all times of year. Nearby Mt. Daigenta has its own hiking courses, and is also a great place for snowshoeing in winter, which we wrote about HERE. The nearby Naeba Sanroku Geopark in the villages of Tsunan and Sakae has similarly beautiful forests, and is known as a licensed site for forest therapy. Click HERE to learn more about it.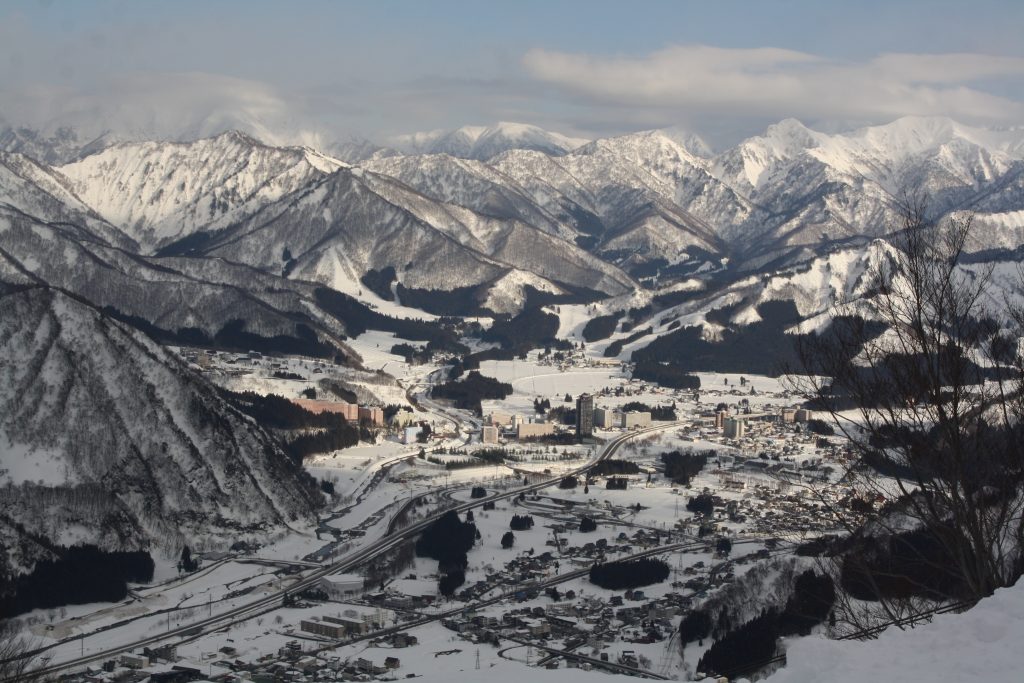 Information for Travelers
Address: 923 Yuzawa, Yuzawa Town, Minamiuonuma District, Niigata Prefecture 949-6101
Phone: 025-784-3333
Yuzawa Kogen Ropeway
Address: 490 Yuzawa, Yuzawa Town, Minamiuonuma District, Niigata Prefecture 949-6101
Phone: 025-784-3326