By Matt Klampert
Previously, we introduced you to YUKIGUNI's long-established tradition of making superior quality sake. Naturally, we invite you to take a tour of one of the many sake breweries nearby, especially once the brewing season begins in fall. In addition, this area also has developed a reputation for making other spirits, such as wine, and most recently, craft beer. Indeed, Japan can be said to be experiencing a "craft boom" at present, and the local craft brews are definitely worth seeking out. Here is an introduction to the craft breweries of Snow Country: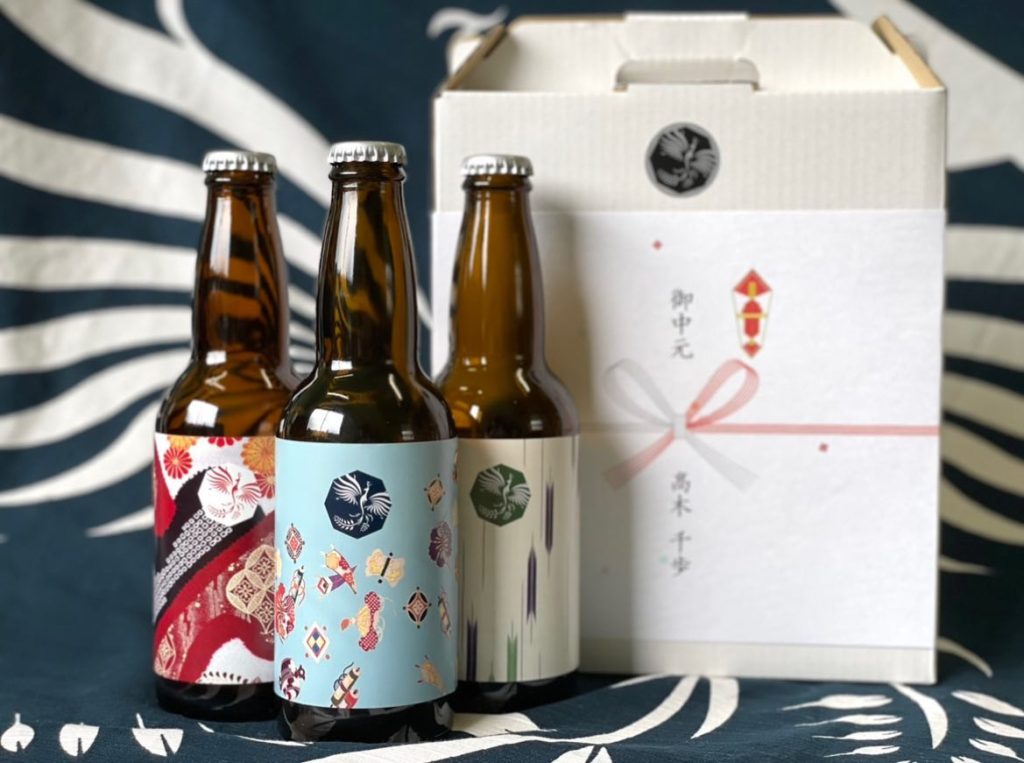 Fresh and local craft beer at Tsumari Brewing
Let's begin our beer journey through YUKIGUNI with Tsumari Brewing in Tokamachi. It is a small brewery located just a stone's throw from the Echigo-Tsumari Satoyama Shokudo Café and Nohbutai Museum, and it has quickly become a favorite with locals. They are known for their signature Soba Ale, which uses as its ingredient local Tokamachi soba. Tsumari Brewing also have some delicious seasonal flavors: Out this summer is a light and refreshing wheat beer made with aningo, or chokecherry. Coming soon is a sour and fruity ume plum beer. Tsumari Brewing make their own hops once a year, and flavor their brews with other locally sourced product, such as onsen salt. It is possible to pick up deliveries directly from the brewery, or sample some of their beers at local Tokamachi restaurants, including Yuge, Kawada Sushi, and the izakaya Maruten, which we covered HERE.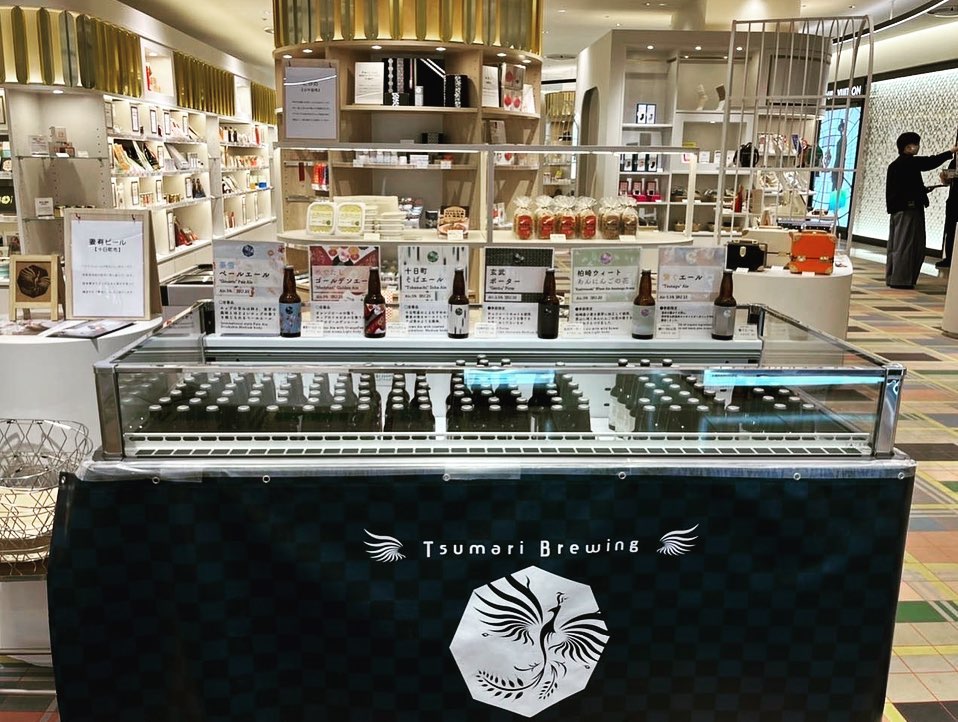 Tsumari Beer was created in 2017, and production started the following year. Chiho Takagi, the brewery's founder, has her roots in the Tokamachi area, and returned to the countryside from Tokyo in 2011. After spending some time participating in various local community improvement and agricultural projects, she opened a restaurant, where she noticed a keen demand for local beer. With this in mind, Tsumari Brewing was born.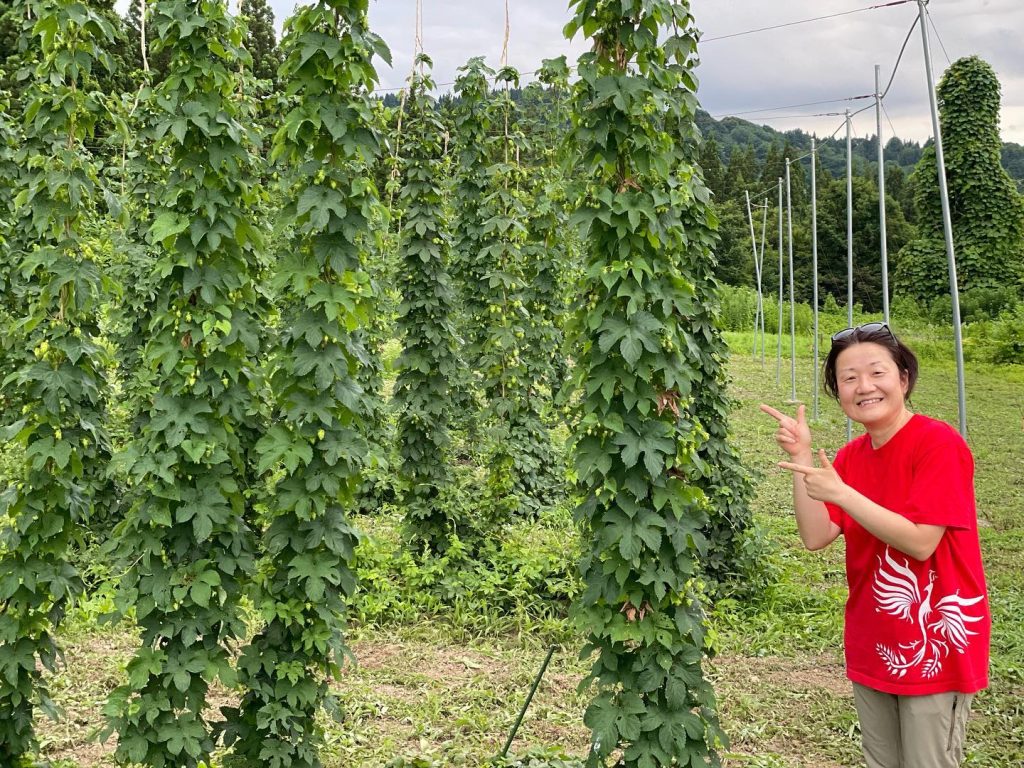 However, Japan has strict laws against homebrewing, and it took a lot of money, hard work and even more paperwork to get the craft brewery off the ground. In the time since, it has become a hit with locals. Noted as being a particularly "beginner-friendly" beer, it is light and not heavily hopped. Tsumari Brewing's beers are made to pair well with the local cuisine, and have won many awards, including the International Beer Cup in 2021, and the Japan Great Beer award in 2022. They have also begun collaborating with retail giant Muji. Tsumari Beer is looking to continue to grow, and hopefully begin shipping abroad.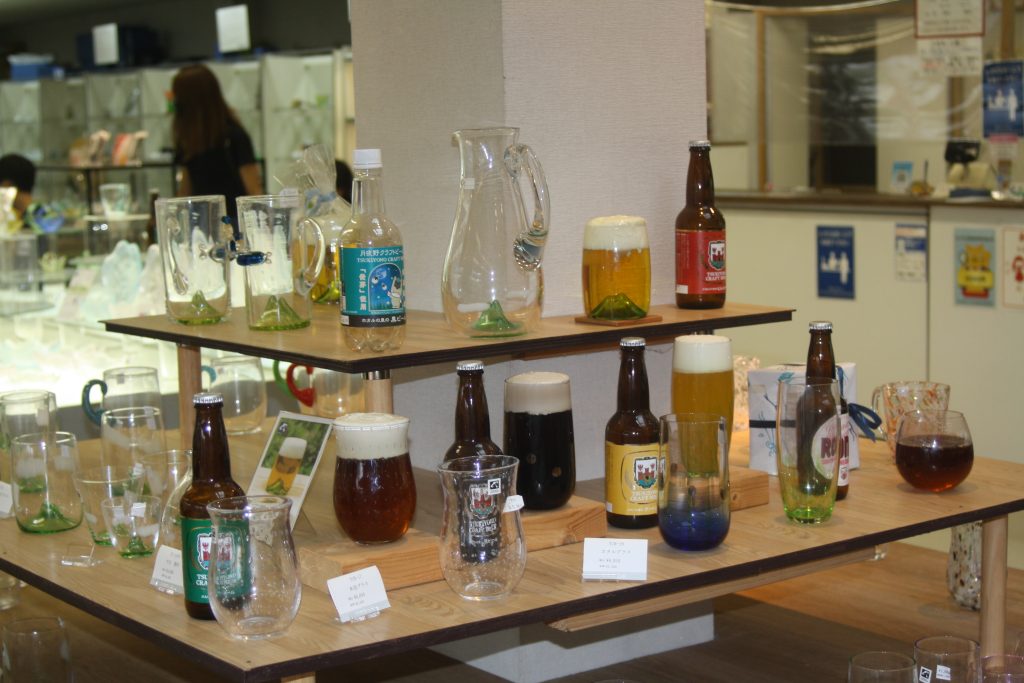 Celebrating 25 Years of brewing skill and tradition at Tsukiyono
While many of the breweries written about here are relative newcomers, Tsukiyono Beer in Minakami has a notably longer history. The brewery is located inside Tsukiyono Vidro Park, a famous glassblowing factory which has become a local attraction as well.
Originally, the area surrounding the factory was known as Tsukiyono, and the town had a sister city relationship with the Czech town of Uhersky Brod. The two towns collaborated on the making of fine glassware, and eventually, beer. Production began in 1997, and has continued to the present day.
The current Tsukiyono brews are award-winning all-malt beers that adhere strictly to the idea of a pure beer with no additives and as few ingredients as possible. Tsukiyono's beer is milder than European pilsner, and is meant to be a showcase for the grain of Gunma Prefecture, including local barley for malts. Tsukiyono beer is supervised by brewer Toshiyuki Saitoh, who studied beer making in Germany for 12 years. One of his innovations is their strawberry yeast beer, showcasing the flavor of Gunma's strawberries.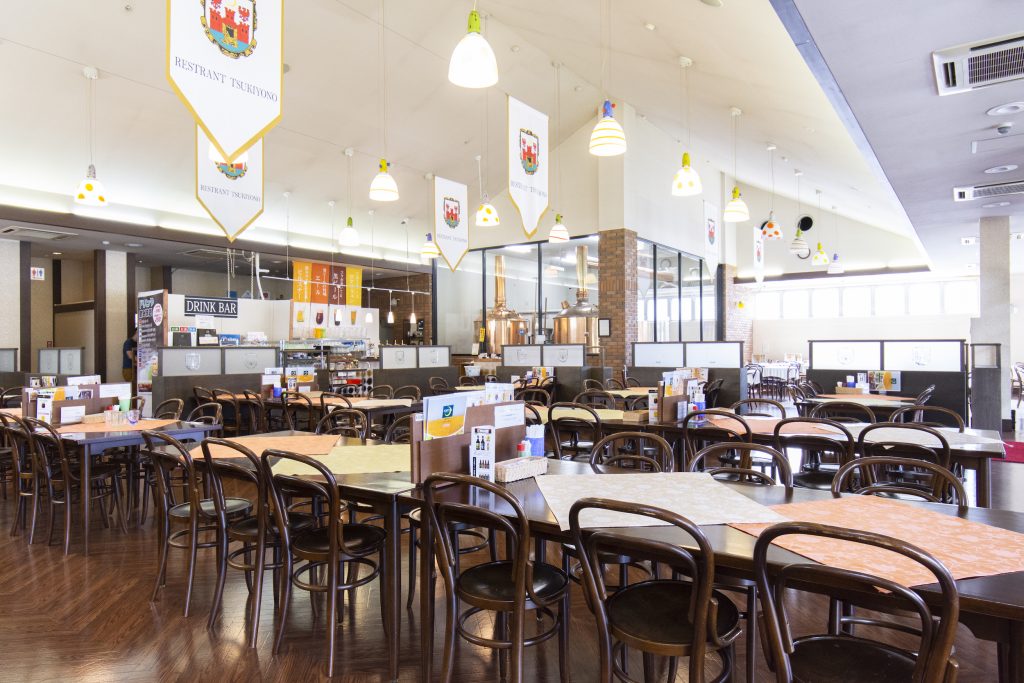 Tsukiyono Beer can be enjoyed fresh at Vidro Park's restaurant "Dobry Den," and is also for sale at the park gift shop. Formerly a Czech restaurant, Dobry Den now has a more eclectic menu, including their signature soba pizza. At Tsukiyono, not only is their beer made on-site, but their beer glasses as well! Tsukiyono's signature handmade glasses can be purchased from the park shop. However, if you prefer something more portable, you can even buy their beer in PET bottles!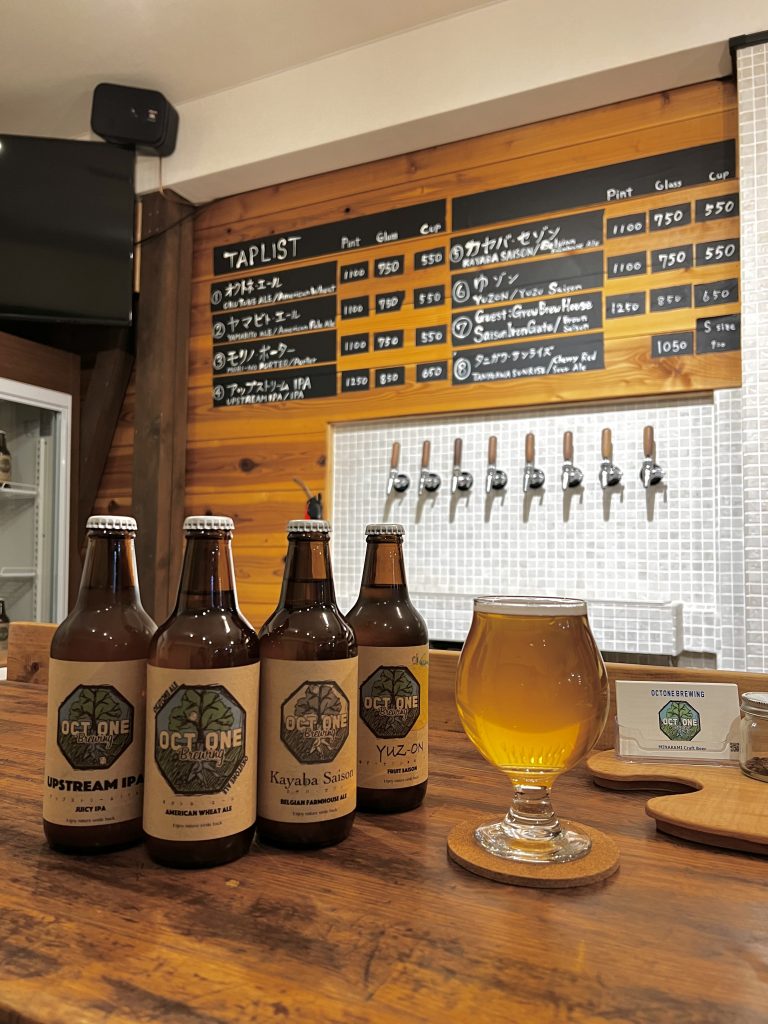 Octone Brewing: A modern and welcoming taproom for locals and travelers alike
A local spot that has become a favorite of tourists travelling through Minakami as well as locals is the taproom at Octone Brewing. The husband and wife team of Yasu and Miwa Takeuchi originally came to Minakami with a plan to reuse felled timber, but the business faced difficulties in the wake of the Great East Japan Earthquake in 2011. With the help of local businesses and volunteers, they remade a former gift shop into a place to make and sell beer, finally opening Octone Brewing in 2018. Octone's beer can now be found in shops and restaurants all around Minakami, but we recommend going to the source and trying it fresh at their taproom on Minakami's onsen street.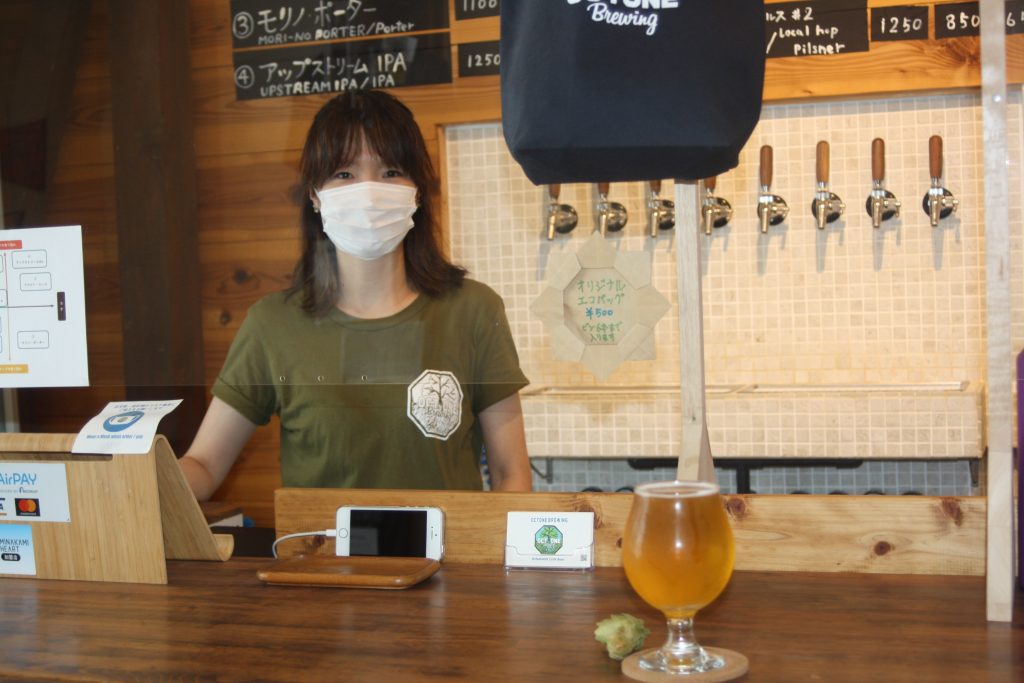 A native of Kanagawa, Miwa Takeuchi wanted to make beer to showcase the abundant, clear water of Minakami. Octone, pronounced "Octo-one," also gets its name from the nearby Tone River. Despite the brutal winters, they brew beer all year round. Many of their selections are inspired by the couple's visits to breweries around Europe, such as their Saison-style beers. Octone's Yuzu fruit saison won awards at the International Beer Cup in 2021.
Octone's taproom is an inviting place to enjoy fresh beer and snacks, including deliveries from local restaurants. Octone make their own hummus, as well as chili for nachos. Any leftover grain from making beer is fed to local cows, who produce the Camembert cheese sold in the taproom. Some of their limited-time beers, including a seasonal IPA, are only available on tap.
If you've ever been to nearby Doai station, a famous train station we wrote about HERE, you will also find Octone's beer aging in one of the underground storerooms. Octone participates in many nearby craft beer events in order to promote both their product and the charms of Minakami.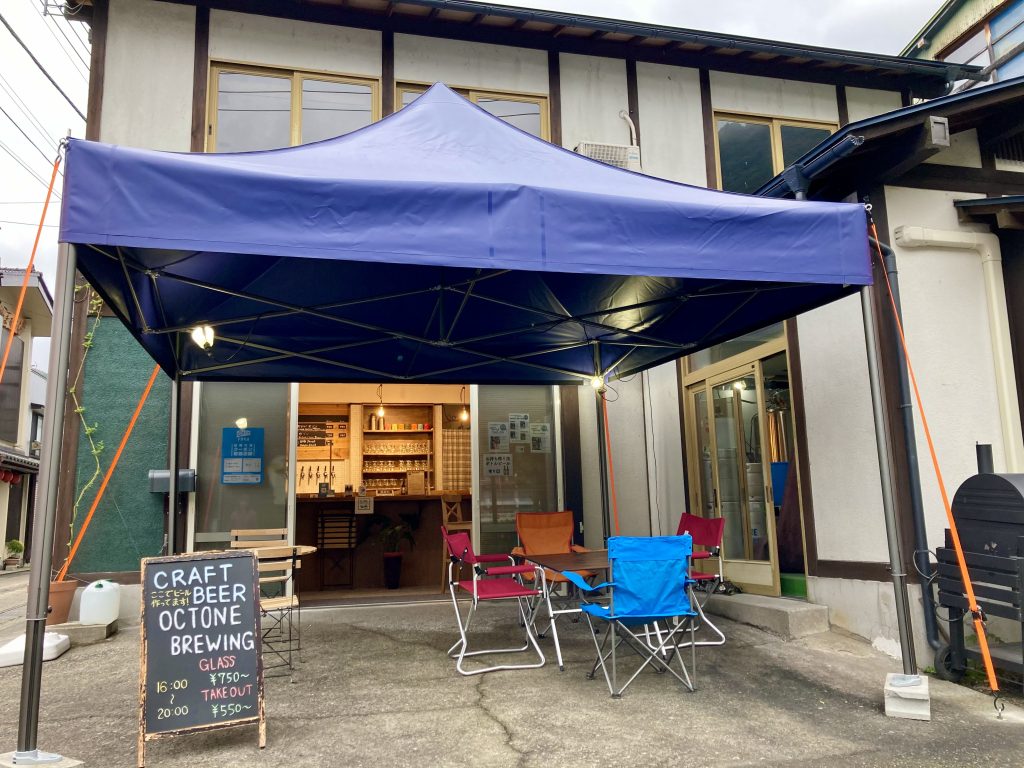 At the taproom, you will often see locals and tourists drinking and enjoying conversation together. Minakami is known as a great spot for hiking and rafting, and many will come here after a long day playing in the beautiful outdoors to come relax and drink a beer.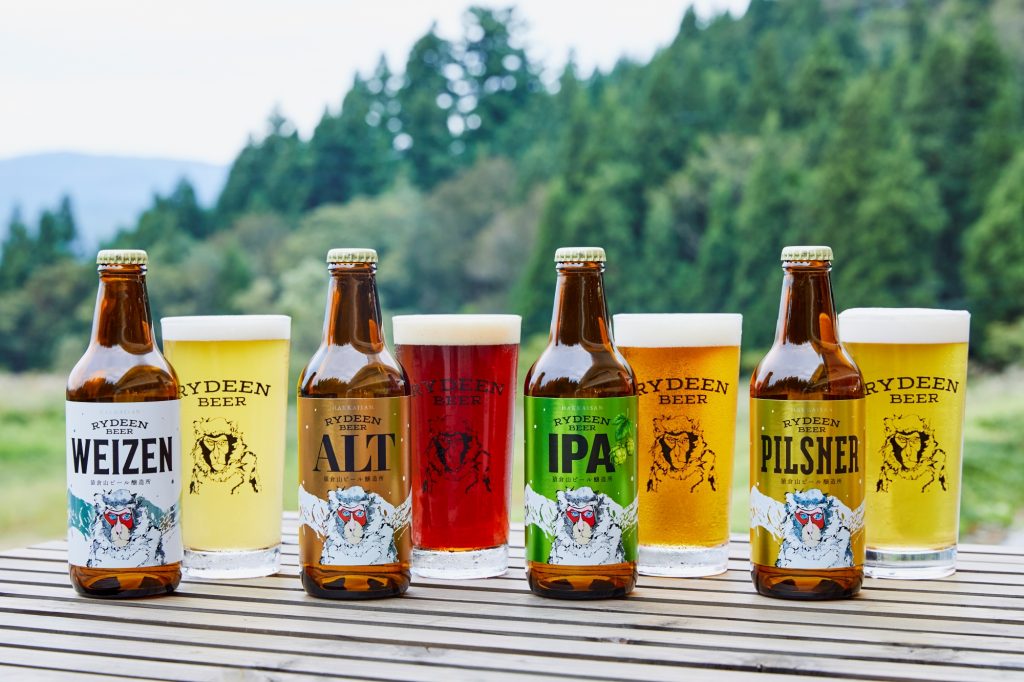 Other places to go (and drink!)
Hakkaisan Sake Brewery, whom we have talked about in the past, have their own line of beers. Rydeen Beer is available on tap at the Sakurayama Brewery restaurant at Uonuma no Sato, and is also for sale at places like the Ponshukan Sake Museum at Echigo-Yuzawa station.
Information for Travelers
Tsumari Brewing
Address: 474-1 Jiduka Nobori, Taihei, Tokamachi City, Niigata Prefecture 942-1527
Hours: Open 10:00 a.m.-5:00 p.m, closed Tuesday and Wednesday.
Phone: 090-1037-4388
Restaurant Dobry Den
Address: 737-1 Gokan, Minakami Town, Tone District, Gunma Prefecture 379-1305
Hours: Open for lunch 11:00a.m.-2:00 p.m.
Phone: 278-62-2211
Octone Brewing
Address: 02-2 Yubara, Minakami Town, Tone District, Gunma Prefecture 379-1617
Hours: Taproom open from 4:00 p.m.-8:00 p.m., 2:00 p.m-8:00 p.m. on weekends. Closed Tuesday and Wednesday.
Phone: 278-25-4520
Uonuma no Sato (Hakkaisan Brewery)
Address: Nagamori, Minamiuonuma City, Niigata Prefecture 949-7112
For tour information, please inquire at the front counter on the day of your trip or call 0800-800-3865