By Matt Klampert
For over two decades now, Yuzawa's claim to fame during the warmer months has undoubtedly been the world-renowned Fuji Rock Festival. Originally held near its namesake Mt. Fuji, it was moved to Yuzawa's Mt. Naeba in 1999, and has since become a summer institution in YUKIGUNI. The global pandemic came with many difficulties, including the festival's cancellation in 2020, and a more limited event the following year. However, Fuji Rock looks to have rebounded with almost 70,000 people in attendance this year, nearly doubling the year prior.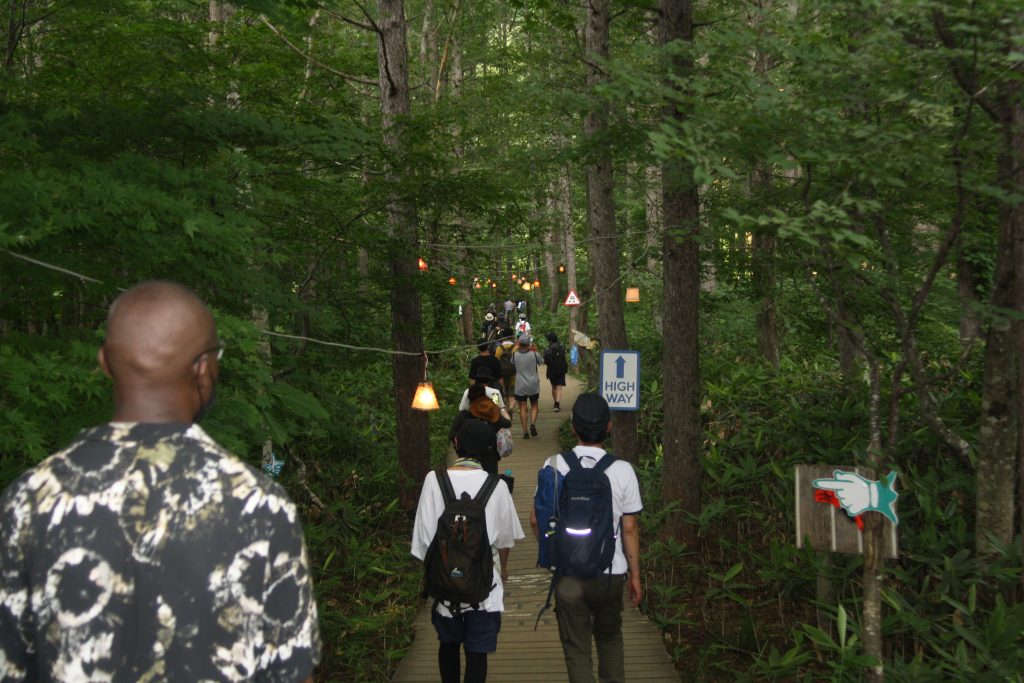 Your guide to Fuji Rock
Though I had heard of the Fuji Rock Festival even prior to arriving in Japan, Fuji Rock isn't just any music event, but the largest outdoor festival in the entire country. The three-day event takes place over the massive area of the land surrounding Mt. Naeba and the Naeba Prince Hotel. There are nine stages over the festival grounds offering a variety of musical experiences from both stadium filling top Japanese and international acts to more alternative and laid-back jams. Most years see over one hundred acts on stage at Fuji Rock, including legendary bands like the Red Hot Chili Peppers or performers like Bob Dylan. Fuji Rock 2022 was highlighted by Vampire Weekend, Jack White, and Dinosaur Jr, as well as great Japanese artists like SYD, Tokyo Ska Paradise Orchestra, and The fin.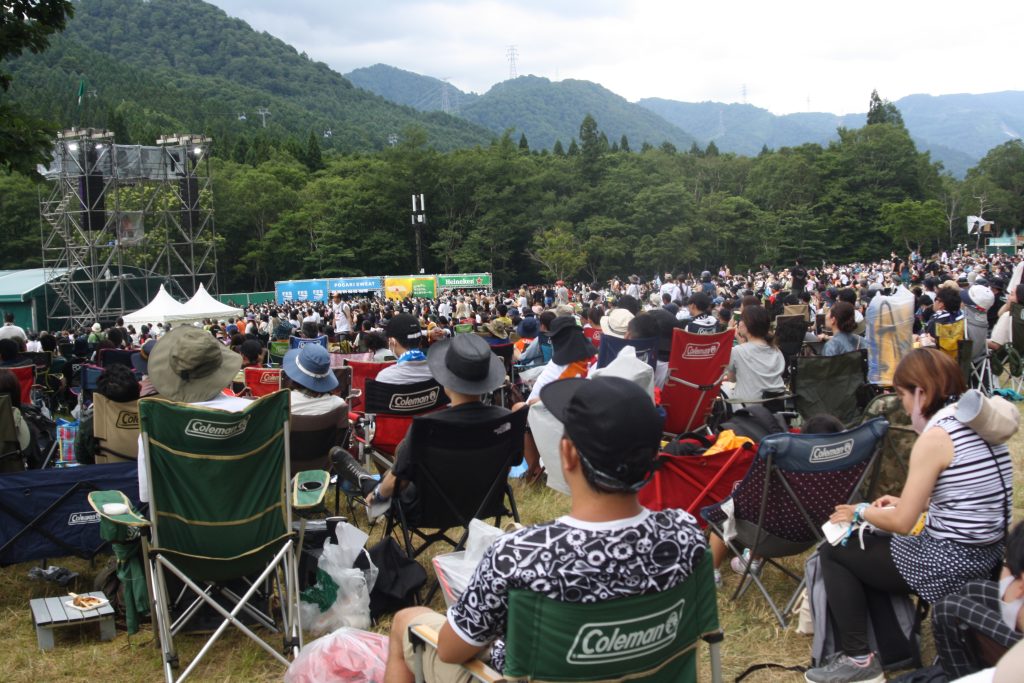 The world is a stage at Fuji Rock
Of the nine stages at Fuji Rock, the biggest is the Green Stage. It is equipped with large screen monitors that let you enjoy the show from anywhere around. The Red Stage is located in an indoor pavilion and also happens to be the closest to the entrance, as well as the food vendors. The white stage, one of the other big stages, also has large stage monitors and is surrounded by beautiful forests.
There are also smaller stage areas such as the Field of Heaven and Gypsy Avalon. Field of Heaven is located past the forest boardwalk and features relaxing tunes and plenty of space to sit and chill. At night, the Field of Heaven is lit up by candlelight. Gypsy Avalon is probably the most up-close and personal of all the stages, and is also the setting of the Atomic Café. Both stages are powered by green energy to help reduce Fuji Rock's carbon footprint.
Nearby the Red Stage you will likely notice a separate ticket booth for the Dragondola. It is the longest gondola in Japan, and the way to reach the "Day Dreaming" stage area. Since you likely have come a rather long distance to see Fuji Rock we invite you to see each and every stage at least once!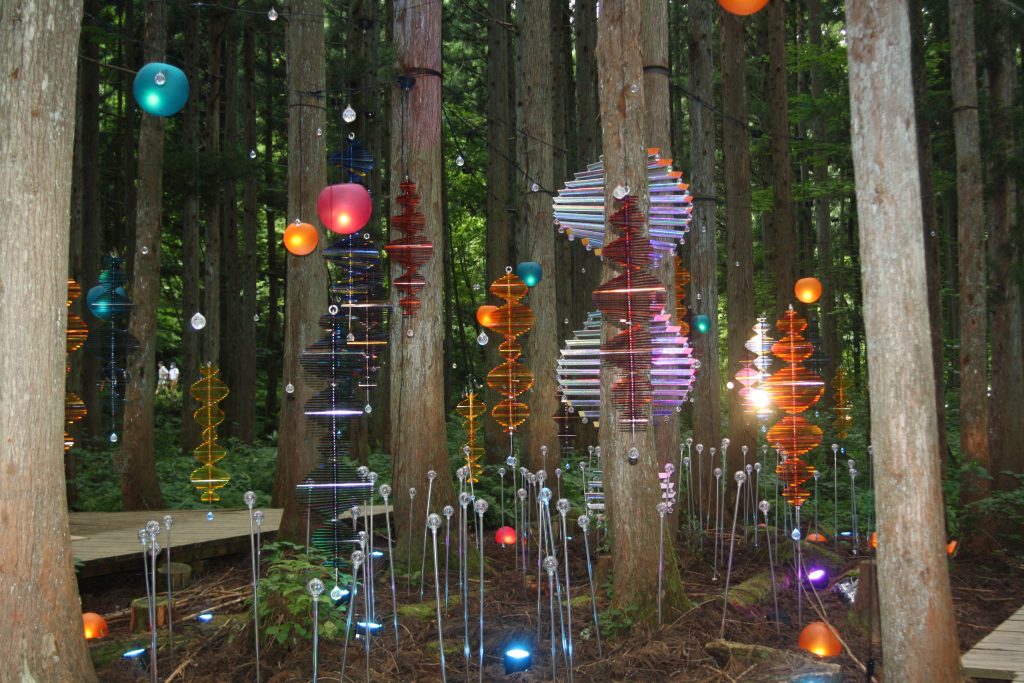 A collaboration with nature
Another selling point for Fuji Rock is the gorgeous natural setting. The grounds are located at the foot of Mt. Naeba. While most people are probably used to seeing them covered in snow, they are equally beautiful in the summer months. The path from the larger stages to the more intimate ones is approximately 2 kilometers of forest by way of the "board walk," which also contains beautiful artwork. The board walk was created in collaboration with locals from YUKIGUNI in 2002, and they have worked hard to maintain it ever since. It is also lit up at night, making for a truly unique forest bathing experience.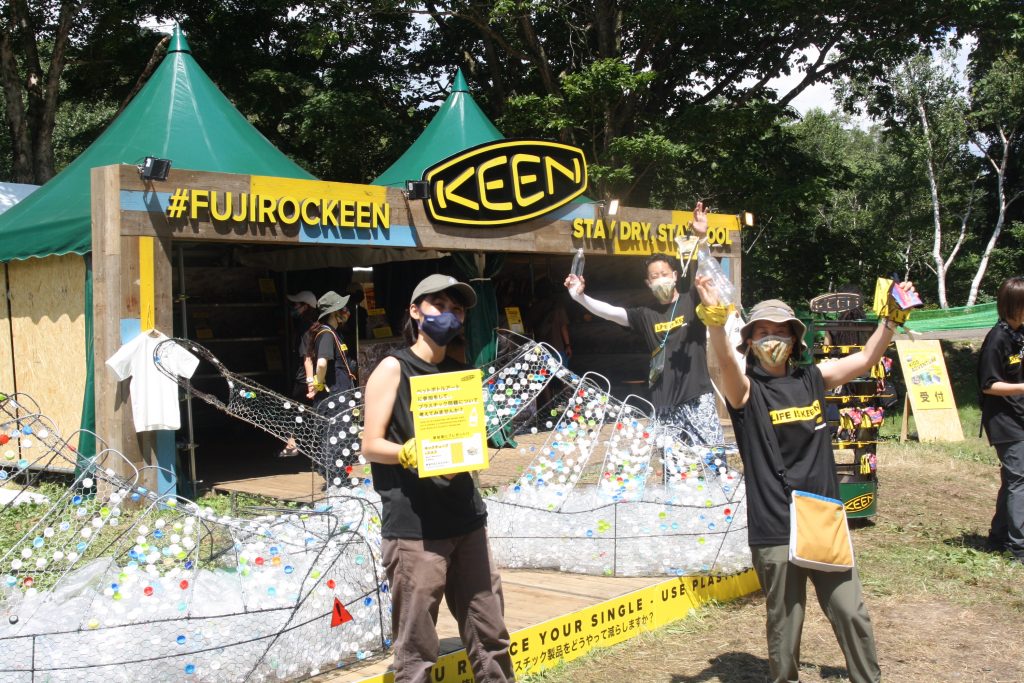 Fuji Rock: The cleanest festival in the world
Besides being the largest outdoor music festival in Japan, Fuji Rock is also quite progressive in its aim to be "the cleanest festival in the world." This is a notable issue for outdoor musical events even to the present day, but having attended this year's event it is clear that Fuji Rock's reputation is indeed well founded. Festival-goers are provided with special biodegradable trash bags upon entry, which are made from locally-sourced rice which is no longer edible. In addition, there are many fully staffed stations where festival staff will happily separate your trash. You can imagine how much garbage must be generated from a festival as huge as Fuji Rock, but thankfully much of it is recycled and made into things like toilet paper and garbage bags for use at the festival the following year.
Besides the team running Fuji Rock itself, the festival also features pop-up shops from other companies and their own eco-friendly efforts, such as KEEN Footwear, who collected discarded PET bottles and gave out masks. Many different NGOs are present at the NGO Village, where festival-goers can learn about natural preservation initiatives, eliminating nuclear power, and also ways to help support Ukraine and Ukrainian people who have lost their homes.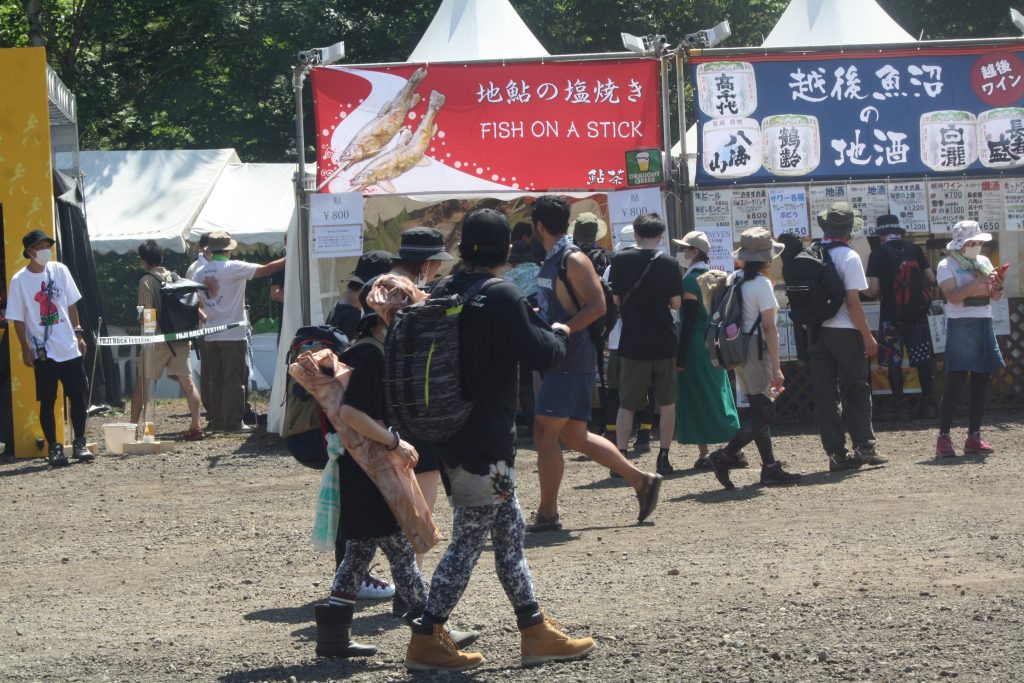 What to eat
There are many different food vendors at the grounds, which serve all manner of snacks and full meals. In addition to expected festival foods of all nationalities, there are notable vegetarian options, as well as some local specialties. A popular snack that I noticed was the so-called "Fish on a stick," or grilled ayu (also known as sweetfish). Another vendor served hegisoba, one of the signature dishes of Yuzawa. While there were a plethora of beer tents, it is important to stay hydrated during hot Japanese summers, so do bring plenty of water.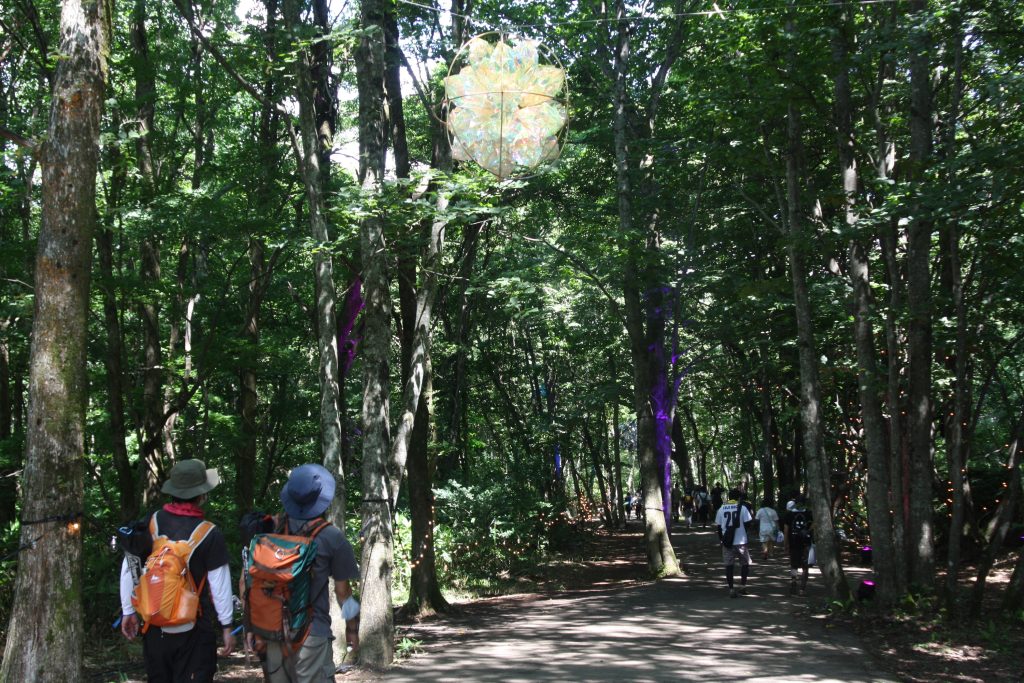 Where to stay
The Fuji Rock Festival contains ample space for tents and RVs, and most years approximately 15,000 people choose to camp out at the festival grounds, where they have access to showers, bathrooms, and even a hot spring. Many festival-goers also use the opportunity of coming to Yuzawa to stay for a few nights at one of the many ryokan in the area. In particular, the Mitsumata and Tashiro areas have good access to the Fuji Rock grounds by both car and bus. For those looking for a more luxurious yet eco-friendly stay, some of YUKIGUNI's premier eco-lodges are also located a short distance away, such as Kaikake Onsen.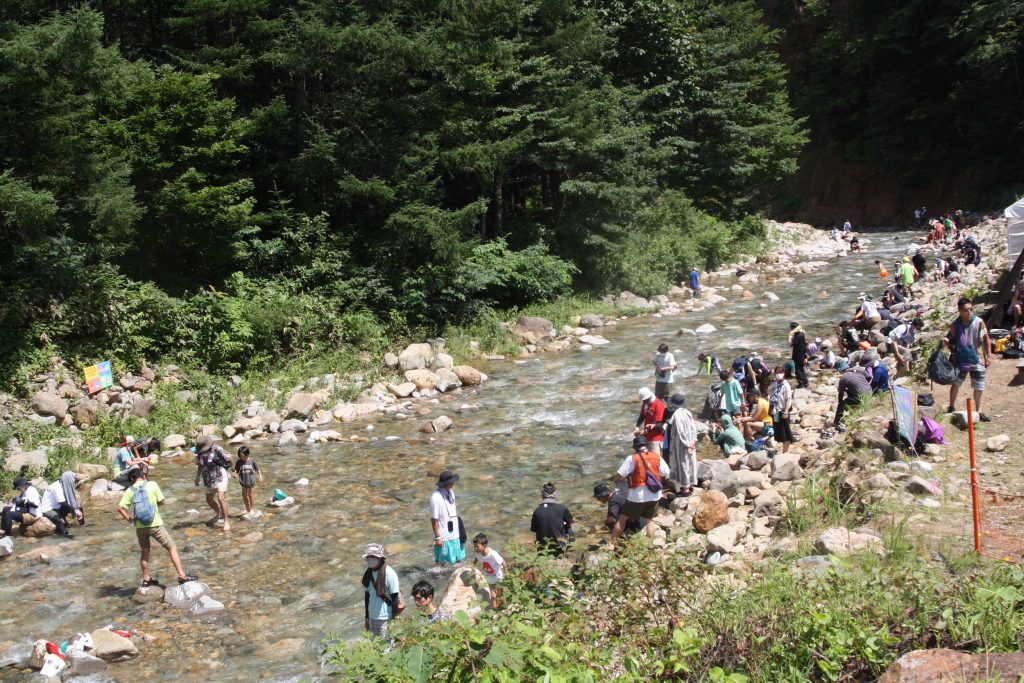 Other information about the festival
Fuji Rock is notable as being fun for the whole family, including the Kids Mori play area, which is complete with rides and more. In another recent development, Fuji Rock has now gone cashless, so be sure to bring an IC or credit card. There is also a priority tent for those with disabilities, pregnant women, and small children. Many of the stages have raised platforms at which attendees using wheelchairs can view the performances with ease.
Please observe festival rules while attending Fuji Rock. Part of the charm of Fuji Rock is that it takes place among the beautiful nature of YUKIGUNI, so attendees must respect the surrounding natural environment. This also means not feeding any wildlife nearby. Aside from garbage, it is also important to take everything you bring to the festival back with you.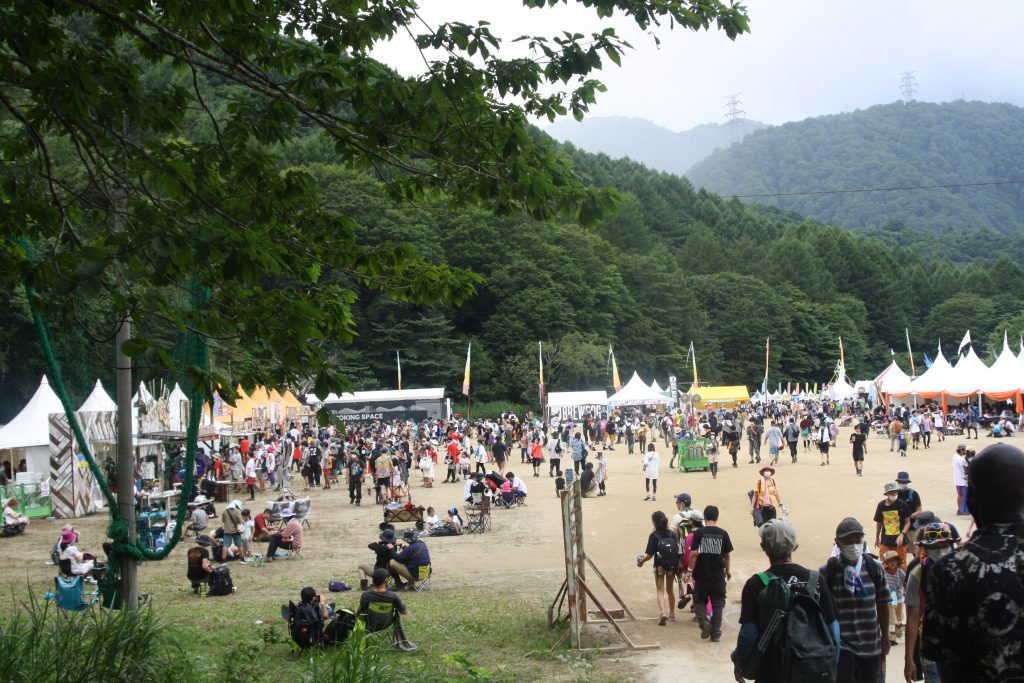 While you may understandably be tired after three days rocking out at Fuji Rock, there are also other cool things you may be interested in doing while here. In particular, the campgrounds at Naeba are very close to Akayu Onsen, one of the most beautiful hidden onsen in the Niigata area. If you want to get away from the crowds a bit and be completely enveloped in beautiful nature while taking a relaxing bath, Akayu Onsen is a great place to do so. We have written about Akayu HERE.
YUKIGUNI is not only a prime destination for winter, but is also great in the warmer months. You may enjoy hiking at nearby Daigenta Canyon, another great camping spot, which also includes other activities such as cooking classes. Click HERE for more information about summer fun in Yuzawa.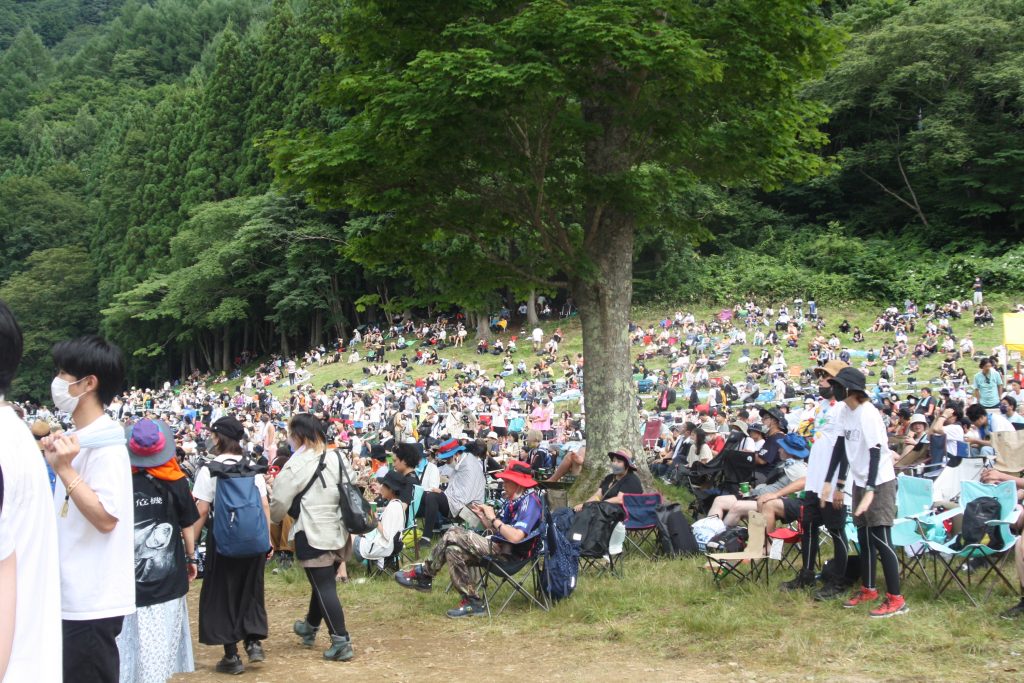 Information for Travelers
Location: 202 Mikuni, Yuzawa, Minamiuonuma District, Niigata 949-6212 (Naeba Prince Hotel)
Fuji Rock Festival is usually held during the last weekend in July.
Parking for cars and RVs is available- advanced ticket purchase required
Regularly-departing shuttle busses are located at Echigo-Yuzawa station, and cost 1,000 yen to board. Your return trip is free of charge! The trip is approximately 40 minutes each way. Tour Busses from other areas may also be available, please check the festival website for more details.