By Matt Klampert
Places in Japan like YUKIGUNI, which have become synonymous for their natural beauty are also known for their quality ryokan: rustic Japanese-style hotels with traditional baths. However, in this same area there also exists whole onsen villages, which are many onsen and hotels in the same area. As some hot springs can be rather remote, onsen villages are good for travelers who prefer a livelier atmosphere. Today we will be discussing one such onsen village: Matsunoyama Onsen in Tokamachi! Let the tour begin!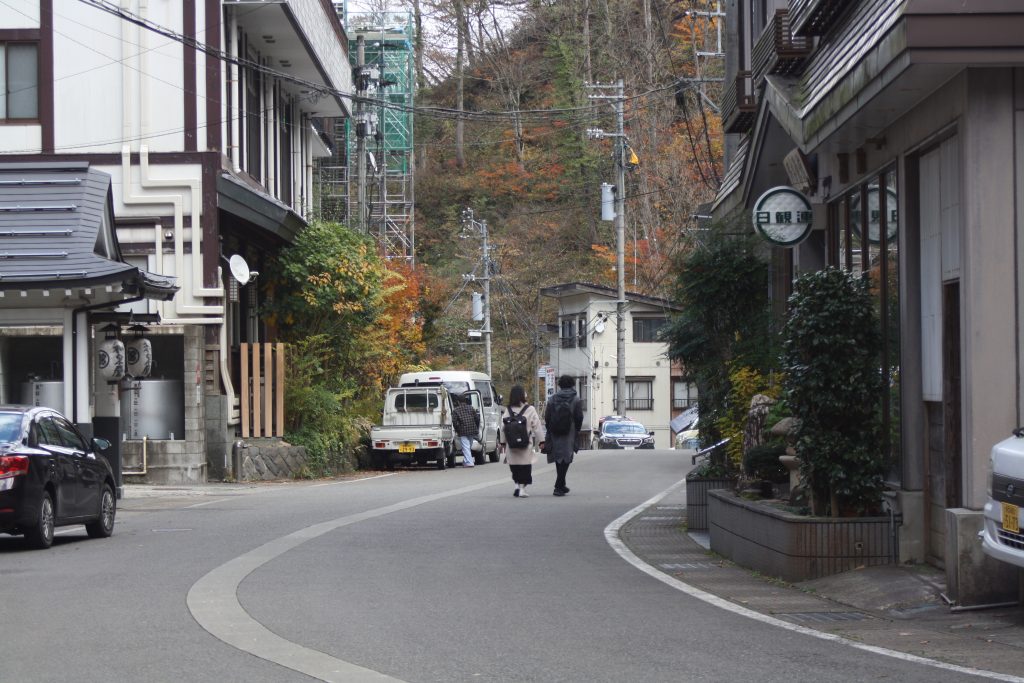 A special mountain onsen in a beautiful natural setting
Matsunoyama Onsen is located deep in the mountains of Tokamachi, not far from such scenic locations as Bijinbayashi Forest and the Hoshitoge Rice Terraces. The village is accessible by bus from either Tokamachi or Matsudai train stations, though if you arrive by car there is a large parking lot conveniently placed right at the entrance. The best time to visit Matsunoyama Hot Spring Village is in the autumn, when it is cool and the fall colors are in full bloom. Unfortunately, Matsunoyama Onsen Village is not always readily accessible in the winter, as the extreme amounts of snow make many mountain roads completely inaccessible. For winter onsen trips, we can also recommend many other nearby YUKIGUNI onsen, including some special "hidden onsen."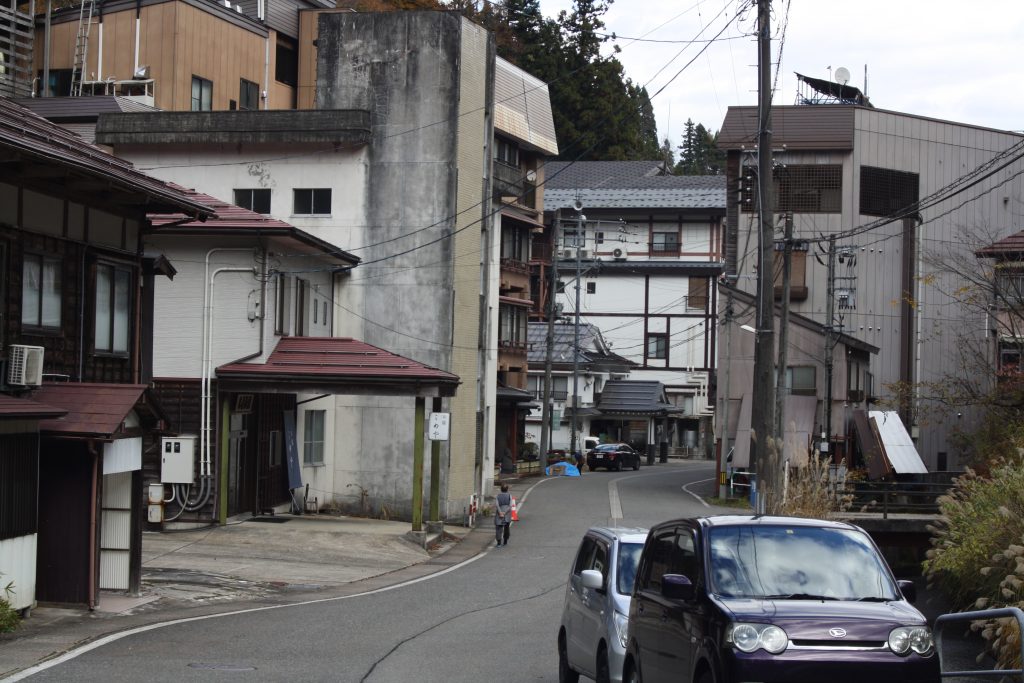 Where to stay during your onsen vacation
When you go to Matsunoyama Hot Spring Village, you have a choice of accommodation: approximately 10 nearby onsen hotels, many within walking distance of one another. In a previous article, we featured one in particular, Hinanoyado Chitose, but there are many other good choices. Whether you'd like a traditional Japanese ryokan, a ryokan that specializes in sake, or a ryokan with western-style rooms and French cuisine, there are a range of options that are sure to fit your budget and interests. For those only interested in a day trip, do check out the communal public bath at Takanoyu, where you can experience the unique properties of Matsunoyama Onsen's famous water for only 500 yen.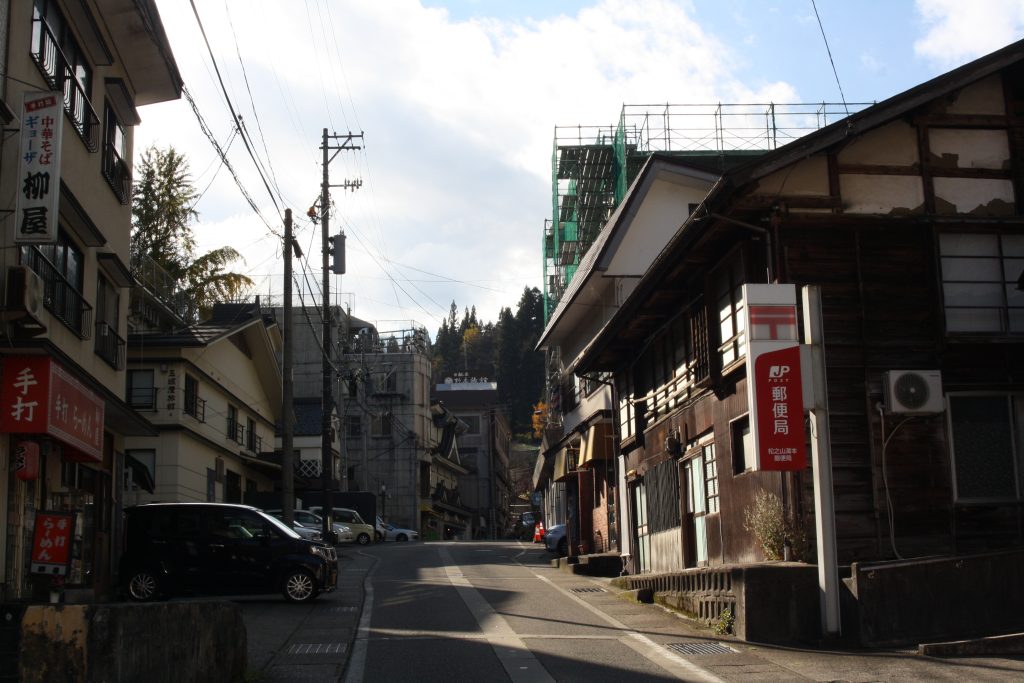 A special place with special water
Now for the star of the show at any hot spring: the water! Matsunoyama Onsen is generally considered to be among the top three medicinal onsen in the country, along with Arima Onsen in Kobe, and Kusatsu Onsen in nearby Gunma. The origin of the onsen water at Matsunoyama is seawater which was trapped underground approximately 12 million years ago. The high temperature and high pressure from which it comes out to the surface is considered unique among onsen in Japan. This spring water is chock full of metaboric and metasilicic acids, which have the ability to moisturize and help heal damaged skin. The onsen is a chloride spring with a very high salt content, which can soothe bone and joint problems, and improve blood flow. The hot spring at Matsunoyama has other uses as well, including melting snow on the street during winter, and even powering the local hydroelectric plant.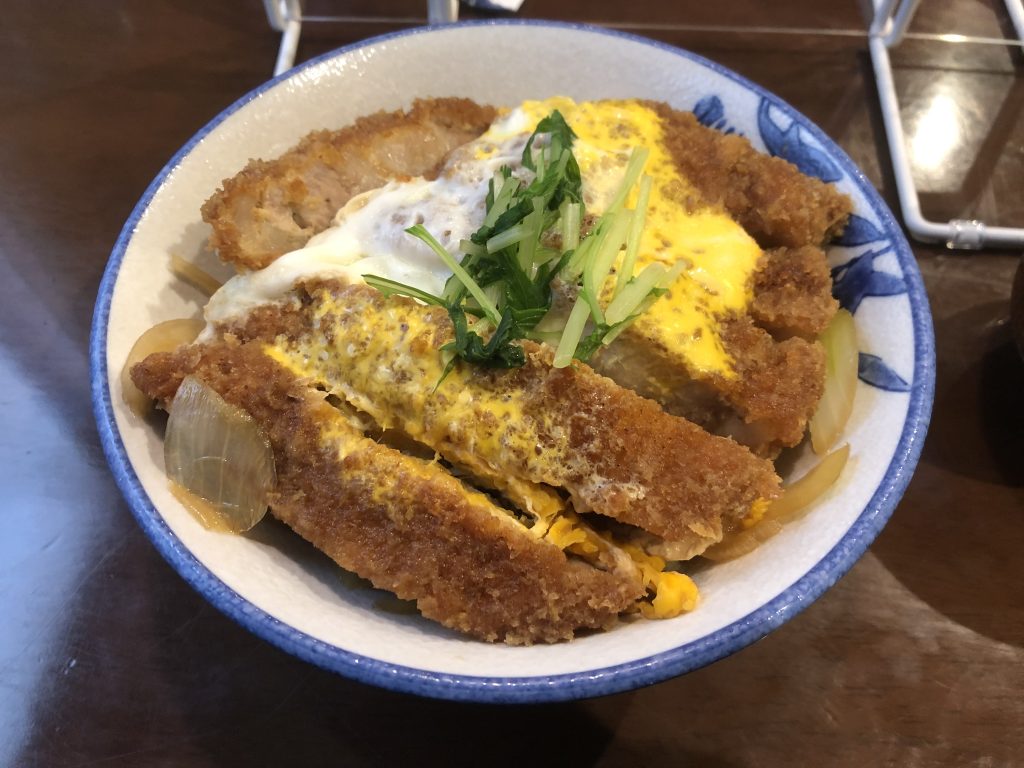 Things to see and, most importantly, eat!
Many of the onsen hotels at Matsunoyama are all-inclusive and include restaurants on the premises, however you also have a choice of a few other eateries within the onsen village. Considering its remote location, the variety is noteworthy, with a selection of food ranging from traditional Japanese and Chinese cuisine to ramen, and even okonomiyaki! We opted for a visit to Sannai to try their famous katsudon pork cutlet bowl. Pork is a local specialty, and here in Matsunoyama the special "hot spring pork" is actually slow-cooked in the waters of the onsen. At Sannai, you get a generous portion of juicy pork with creamy egg and lots of onion. English menus are also available.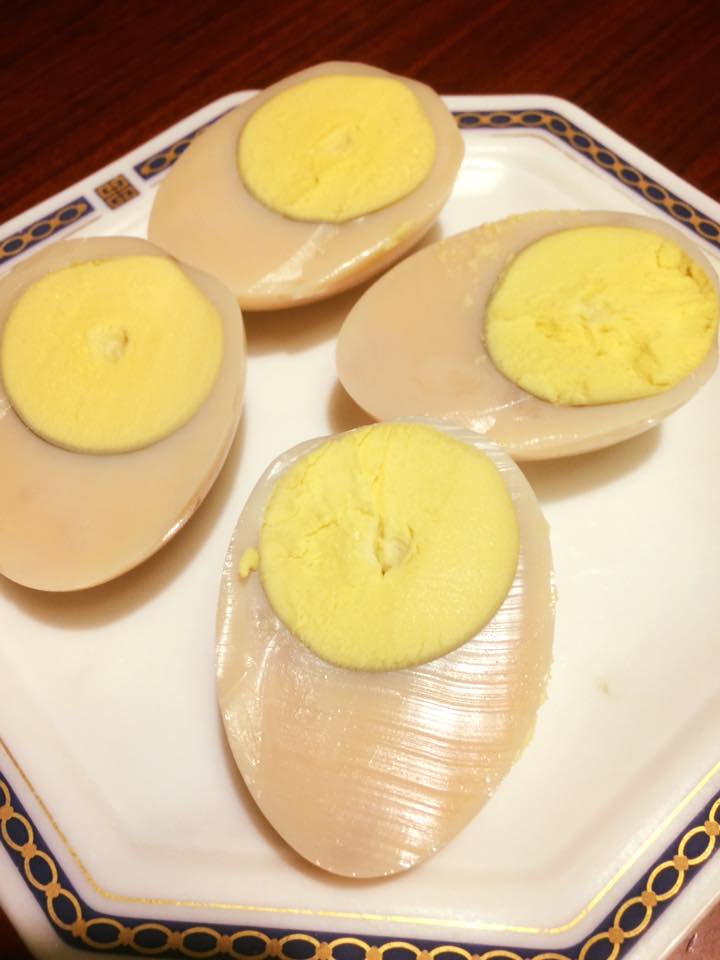 Onsen Tamago: A special way of enjoying your eggs
Speaking of eggs, many people tend to be particular about the best way to serve them. Relaxing at an onsen is the perfect time to try a new way: onsen tamago. Onsen tamago are made by cooking the eggs in onsen water by putting the eggs in baskets and suspending them in nets in the hot water. They are cooked for approximately half an hour, until the egg is poached within the shell. The result is a creamy egg white and a firmer yolk that is delicious served by itself or over rice in any number of donburi rice bowls. Matsunoyama Onsen, meanwhile has special onsen tamago eggs, known as touji tamago. Touji tamago are a saltier hard-boiled variety of onsen tamago, which are given their unique coloring as a result of being cooked in onsen water for a full 24 hours.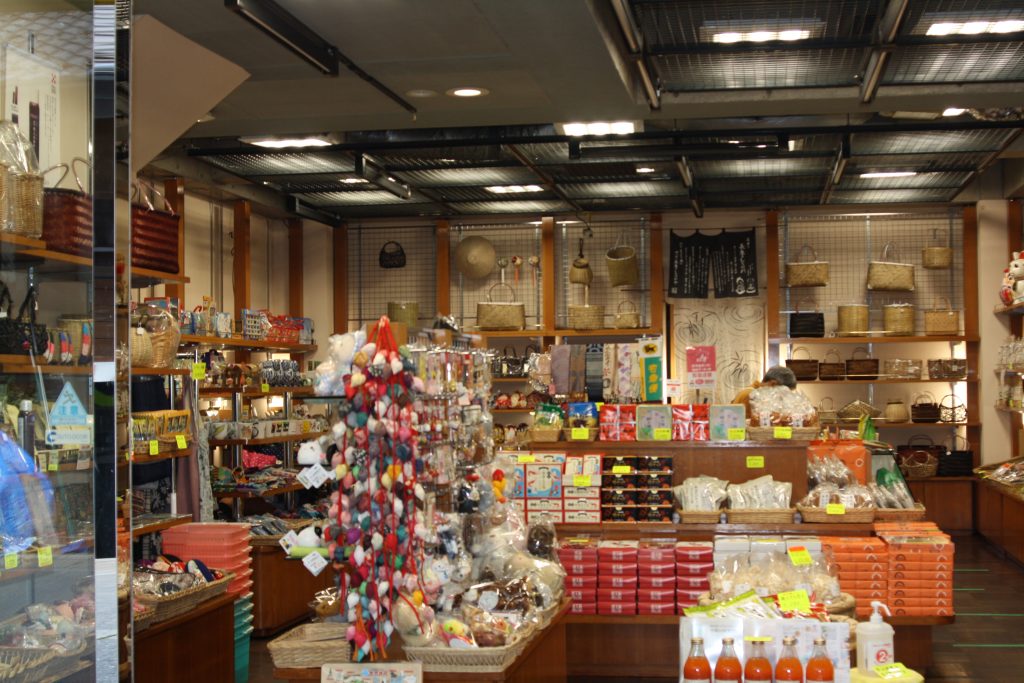 Famous local products at Matsunoyama
The famous water of the onsen is also used in a variety of other products sold in Matsunoyama. The local gift shops in particular specialize in beauty products that utilize the cleansing properties of the hot spring water, with a selection of soaps, bath bombs, and more. There are also a more typical selection of souvenirs, such as clothes, handbags, toys, and the ever-present Japanese omiyage, such as delicious onsen manjyu cakes. Less typical was the impressive collection of Star Wars and movie memorabilia at local gift shop Jiyuuichi. When I mentioned James Bond, the friendly owner put on the Bond theme song to help me browse the shop in style. This also happens to be the shop where the famous touji tamago eggs are sold, so grab yours while supplies last!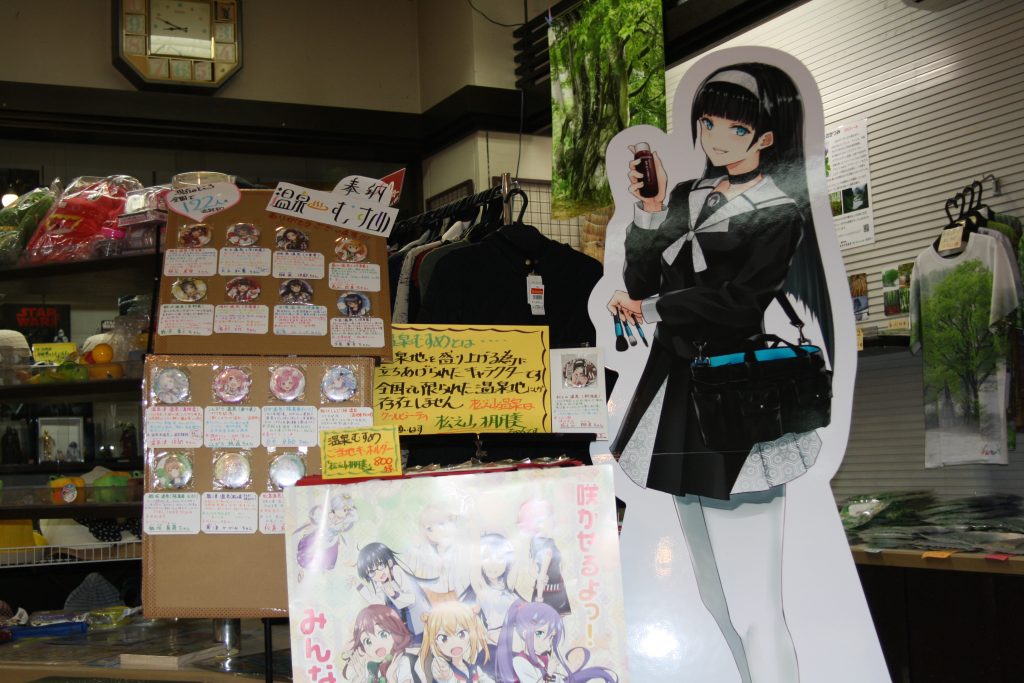 An ongoing promotion around town is the "Onsen Musume" campaign, which includes hot springs from Hokkaido to Shikoku. Our local starlet in Matsunoyama is Tanami Matsunoyama, a makeup and beauty expert voiced by pop singer and voice actor Kaori Ishihara, known for her roles on Magi, Code Geass, and Sword Art Online, among many others. There are a number of Onsen Musume-themed events all over Japan, campaigns to receive specially-branded character goods, and even Onsen Musume-themed video games. By the way, other YUKIGUNI towns have their own Onsen Musume as well, such as Riko Minakami (Minakami town, Gunma) and Kasumi Echigo-Yuzawa (Yuzawa). Check out their website or youtube channel for the most up-to-date information on Onsen Musume.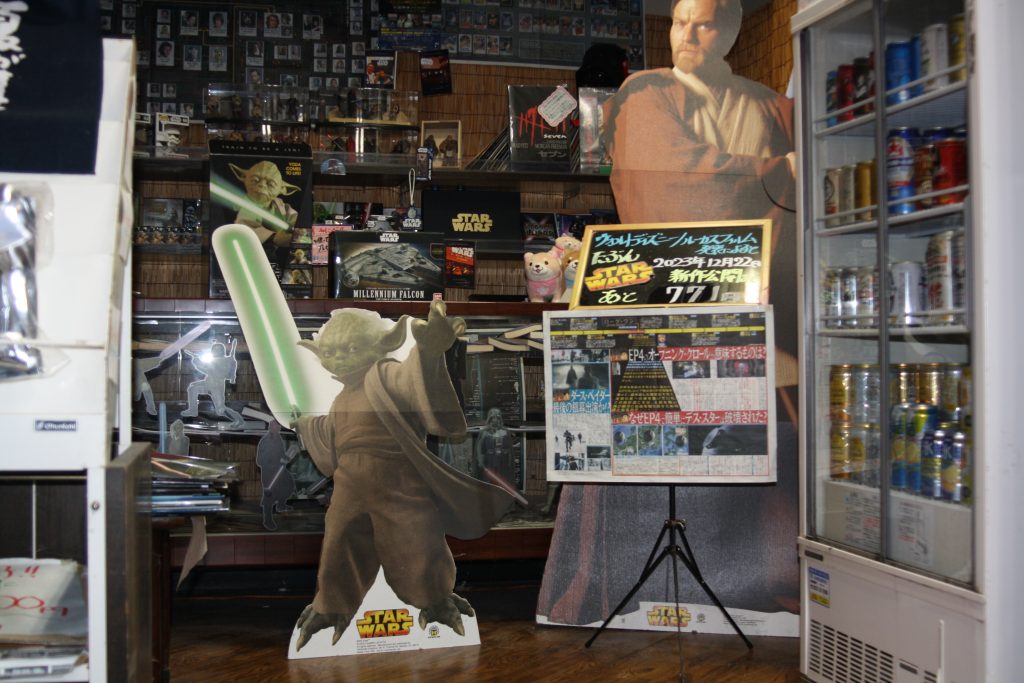 Convenience and fun in the countryside
For such an out-of-the-way place, Matsunoyama Onsen has certain unexpected conveniences. Besides the all-important convenience store, or conbini, there is also a post office and a barber shop, should you need it. For tourists, there is a visitor's center with information about all the nearby sights, as well as cycles for rent starting next spring. Naturally, there are people who live here year round, so there are also community events, such as the unique and exciting Mukonage, or "Groom Throwing" Festival, which has recently begun accepting out-of-towners to participate in the event. This takes place at the local shrine, where visitors customarily go to pray for good health. The week we went happened to be "Sherry Week," a yearly collaboration with a Spanish winery.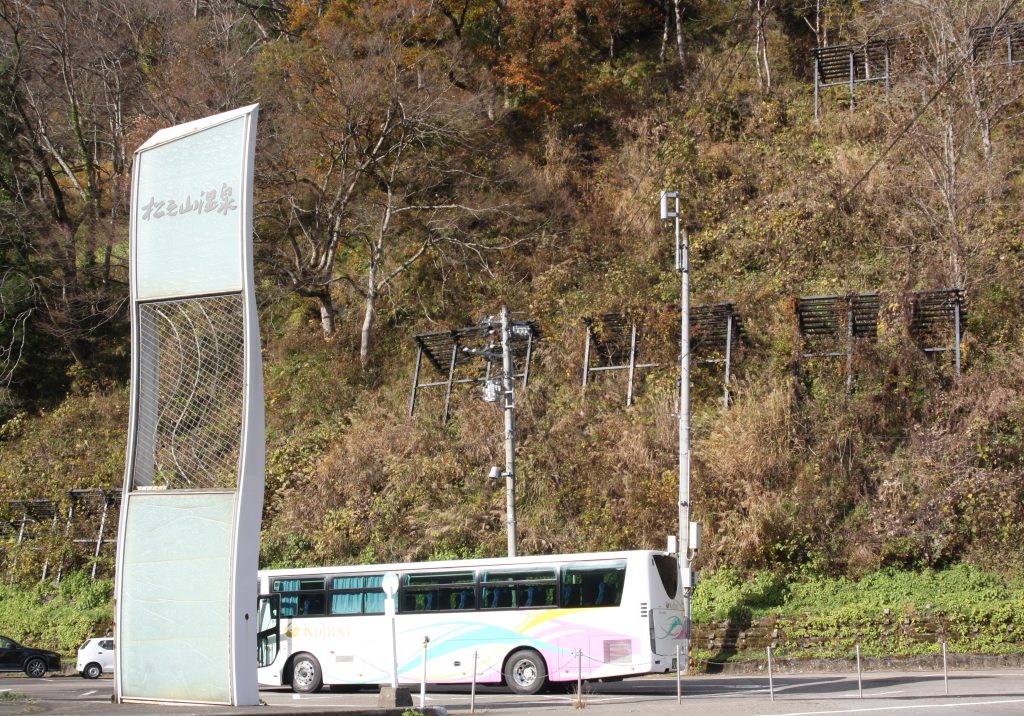 Even for those who are in good health, a relaxing trip to Matsunoyama is just what the doctor ordered! However, do keep in mind that many places in the onsen village are closed on the 2nd and 4th Thursday of each month.
Information for Travelers
Matsunoyama Hot Spring Village
Address: Matsunoyama-yumoto, Tokamachi City, Niigata Prefecture 942-1432
Matsunoyama Onsen Visitor Center
Address: Matsunoyama-Yumoto 49-1, Tokamachi City, Niigata Prefecture 942-1432 (Directly across from Chitose)
Hours: Subject to change, Visit their Instagram or Facebook pages for their office hours
Phone: 025-595-8588
Address: 49-1 Matsunoyama-yumoto, Tokamachi City, Niigata Prefecture 942-1432
Phone: 025-596-2525
Takanoyu Public Bath
Address: 18-1 Matsunoyama-yumoto, Tokamachi City, Niigata Prefecture 942-1432
Hours: Open from 10:00 a.m. to 10:00 p.m.
Phone: 025-596-2221
Sannai
Address: 8-1 Matsunoyama-yumoto, Tokamachi City, Niigata Prefecture 942-1432
Hours: Open from 11:00 a.m. to 3:00 p.m. for lunch, 4:00 p.m. to 8:30 p.m. for dinner
Phone: 025-596-2055
Gift Shop Jiyuuichi
Address: 9-1 Matsunoyama-yumoto, Tokamachi City, Niigata Prefecture 942-1432
Hours: Open from 8:30 a.m. to 6:30 p.m.
Phone: 025-596-3355