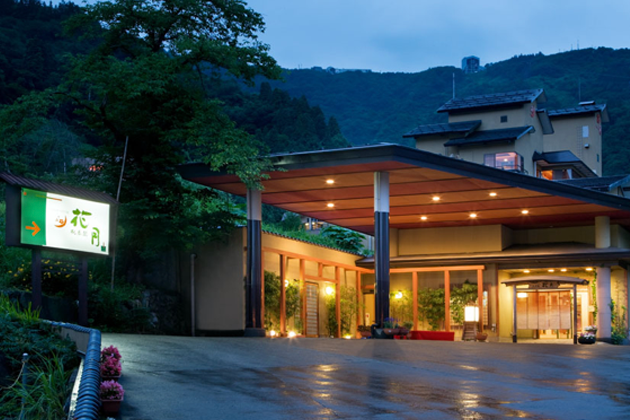 Message from the accommodation
Like the lodges of years gone by we warmly greet you with 'okaerinasaimase' (welcome home). Please feel free to make yourself feel at home and respond with 'tadaima' (I'm home).
Half board/14,000 JPY〜33,000 JPY
Shousenkaku Kagetsu is certified as A-grade Gourmet.
A-grade gourmet is a food certification system designed to preserve and pass on to future generations a traditional food culture suited to the climate. The certification is based on the proportion of local products used, including agricultural products and seasonings, efforts made in conjunction with agricultural producers, and taste.
If you would like to know more about the concept of A-Grade Gourmet and its contribution to the community, please read the following articles.
YUKIGUNI A-Grade Gourmet To Pass On Japanese Food Culture To The Future
Critique by A-grade gourmets
Overall rating ★★
An inn that welcomes you like a home from home. To make the most of local ingredients, no seasonings are added.
The concept of the inn is "a home for the nostalgic heart" and they take great care in hospitality. In order to make guests feel at home, they try not to be too formal, but more like a guest house than a hotel.
The food is another attraction of the inn. With the exception of winter, when vegetables are scarce, most of the ingredients are produced in Niigata. They do not use any processed or semi-processed products, and even the dressings and the sauce for the pot roast are handmade in the kitchen. They also use pickles made by neighbours. The dashi and seasonings are all additive-free.
Not only the head chef, but also most of the kitchen staff are from the local area. They are all very knowledgeable about local ingredients and cooking methods. Not only the cooks, but also the catering staff are mostly locals or have married into the local community.
The young proprietress says, "There are many people these days who say they don't have a hometown, so I hope those people will think of us as their hometown."
To learn more about A-Grade Gourmet (official website in Japanese)
318-5 Yuzawa, Yuzawa-machi, Minamiuonuma-gun, Niigata, Japan