Toru Iwasa / Produce of the A-Grade Gourmet Project. Creative director and editor.
In 2010 "YUKIGUNI A-Grade Gourmet" was started in YUKIGUNI region which is around Uonuma in Niigata prefecture. A-Grade doesn't mean the top ingredients prepared in the most skillful way. It is more about finding foods from the past that have been produced by the climate and nature and that are in danger of being lost; of protecting Japanese food cultures, and making sure that they endure for future generations.
A-Grade Gourmet has three main categories: Consideration for Place of Origin, Use of Local Ingredients, and Efforts to be Additive-free. The assessors are also looking out for the ratio of locally sourced ingredients, and those that are additive-free and non-al-lergenic, as well as originality, and the overall impression of the food. For certification, A-Grade Gourmet is looking for the application of the 5 conditions below, or as close to them as possible. One to three stars are then issued depending on how well the conditions are satisfied and the preparation of the food.
This region has formed a collective of the food establishments and accommodations with a commitment to outstanding flavors. Each place is given a rating from one to three stars that reflects many criteria from the percentage of local ingredients and seasonings that are used, to their relationship with the local producers and of course, the overall taste.
Basic Conditions
The accommodation or restaurant should be making their own food that reflects the terroir of YUKIGUNI.
The provenance of each ingredient should be known.
Ingredients from within the YUKIGUNI should be actively incorporated.
For the safety and enjoyment of the consumer, special attention should be paid to local ingredients and additives.
YUKIGUNI A-Grade Gourmet certified ingredients and products should be actively included.
Discover the food culture of YUKIGUNI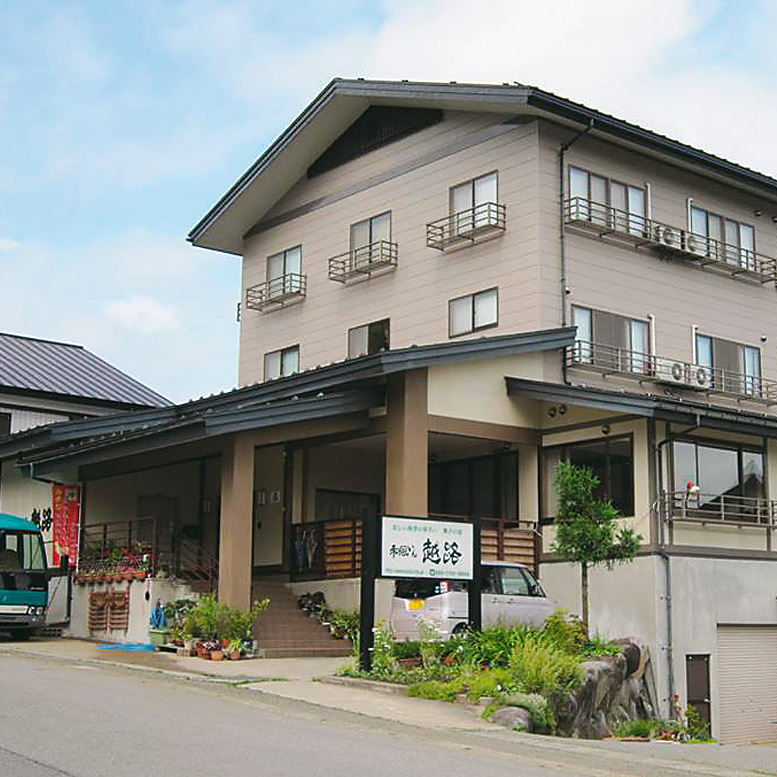 Wafu Inn Koshiji
Address: Niigata-ken, Minami Uonuma-shi, Ubashima Shinden 840-1

Meals are for house guests only(1 night with 2 meals is around 8,640 yen per person)
Overall Rating ★★
Consideration for Place of Origin ★★
Use of Local Ingredients ★★★
Efforts to be Additive-free ★
An A-Grade Gourmet guest house with food far above a normal guest house.
Wafu Inn Koshiji is a guest house offering A-Grade gourmet.
At the guesthouse we grow about 40 different kinds of vegetables in our own fields. The base is available all year round: wild vegetables in spring, vegetables in summer and autumn vegetables in autumn and winter.
In winter, there are fermented foods such as nozawana and carrots. Chinese cabbage, spring onions and daikon are preserved using the snow. This is a unique wisdom of YUKIGUNI.
The food, mainly freshly picked vegetables and home-made Koshihikari rice, is impressive. It is truly amazing to be able to eat so much in this price range. It is far beyond the level of a guesthouse.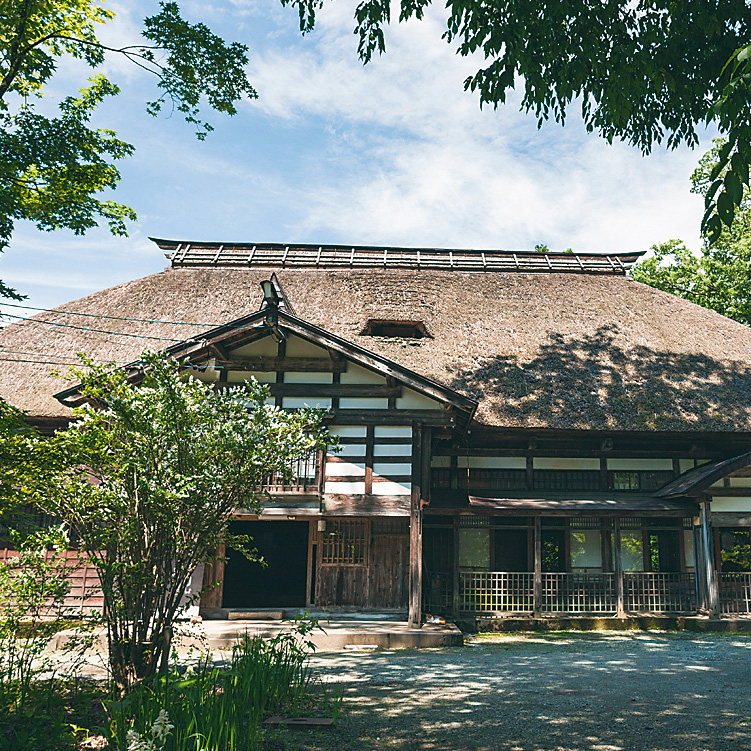 Keyakien
Address: Niigata-ken, Minami Uonuma-shi, Nagamori 24

Opening Times: 11:30-15:00 (Entry up to 13:00)
17:00-21:30 (Entry up to 19:30)
No set day off
Reservations required
(Reservations up to the day before by phone)
Overall Rating ★★★
Consideration for Place of Origin ★★
Use of Local Ingredients ★★★
Efforts to be Additive-free ★★
Taste the seasons of Uonuma at a former village headman's mansion
A path through the forest leads to an old thatched-roof farmhouse. You feel as if you have travelled back in time. It is not only the buildings but also the surrounding garden and forest that give this impression.
In the past, Zelkova Garden was a local mansion. Even today, its grounds cover more than 13,000 square metres and the building itself is 200 square metres in size. When you enter the high-ceilinged main hall, you will find many shiny and polished zelkova boards inside.
There are two types of meals available, one for 5,000 yen and the other for 7,000 yen. Both are Japanese local gastronomy made with home-made rice and local vegetables. Seasonality is important, with the main dishes being wild vegetables and char in spring, and summer vegetables and ayu in summer.
To ensure the freshness of the vegetables, they are harvested on the morning of the day. They also pay attention to the way we cook them so that they have a fresh texture. The gastronomy is simple, yet exquisitely seasoned with dashi broth.
A large zelkova tree, more than 1,500 years old, looks out of the window, reminding us of the past. Surrounded by such history, you will feel relaxed and at ease.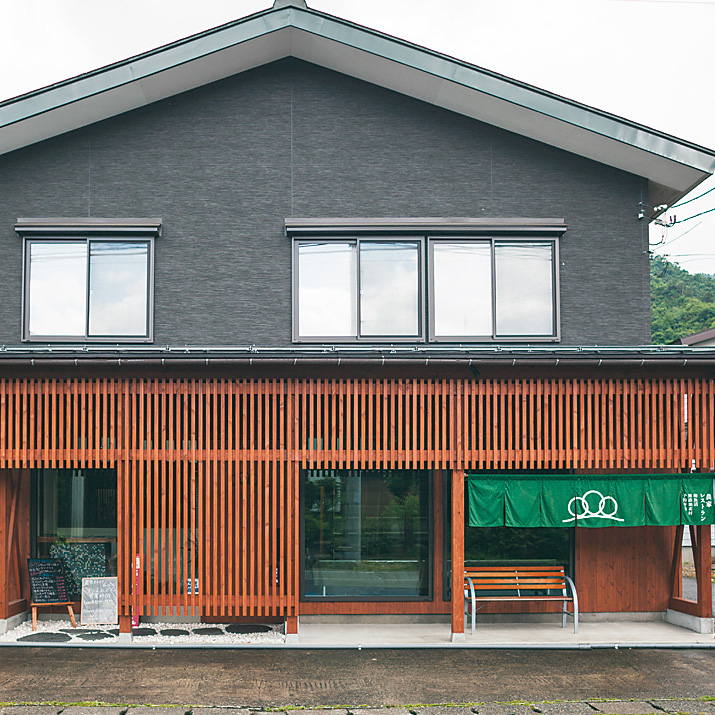 Noukarestoran Matsuendon
Address: Niigata-ken, Minami Uonuma-shi, Misashima 972

Opening Times: 11:00-14:00
17:00-22:00
Closed on Sundays
(unless the following Monday is a national holiday in which case it will open Sunday, and close Monday)
Overall Rating ★★★
Consideration for Place of Origin ★★★
Use of Local Ingredients ★★★
Efforts to be Additive-free ★★★
A farmer's restaurant which grows its own rice
The owner, Miwa-san, used to work as a chef in Kanazawa. However the desire to be a producer became stronger, he started Miwa Farm to grow rice. After that he open the farmers bento shop, Matsuendon.
We asked Miwa-san why Minami Uonuma koshihikari rice is so tasty. "The water from the snow melt in Uonuma which is so rich in minerals flows into the rice fields. Water is plentiful into autumn, and the change of temperature in that season makes the rice much sweeter." Once he'd tasted how delicious the rice was, he was determined to grow it himself. And because of this he is putting more care into his rice production than most. He is growing it as well as he can using natural fertilizers like brown rice vinegar and using an old strain of koshihikari that is known for its great flavor and sweetness.
The self service buffet is always popular. For the rice you have the choice of white or brown rice but the majority of customers go for the brown rice. Having seen that trend Miwa-san tries to serve up dishes that go well with brown rice. "Trying to come up with dishes to pair with brown rice we often use miso and tofu with fermented ingredients, or countryside dishes from the past. You can't help but admire people from back then."
There is a reverence for the food culture developed by our ancestors.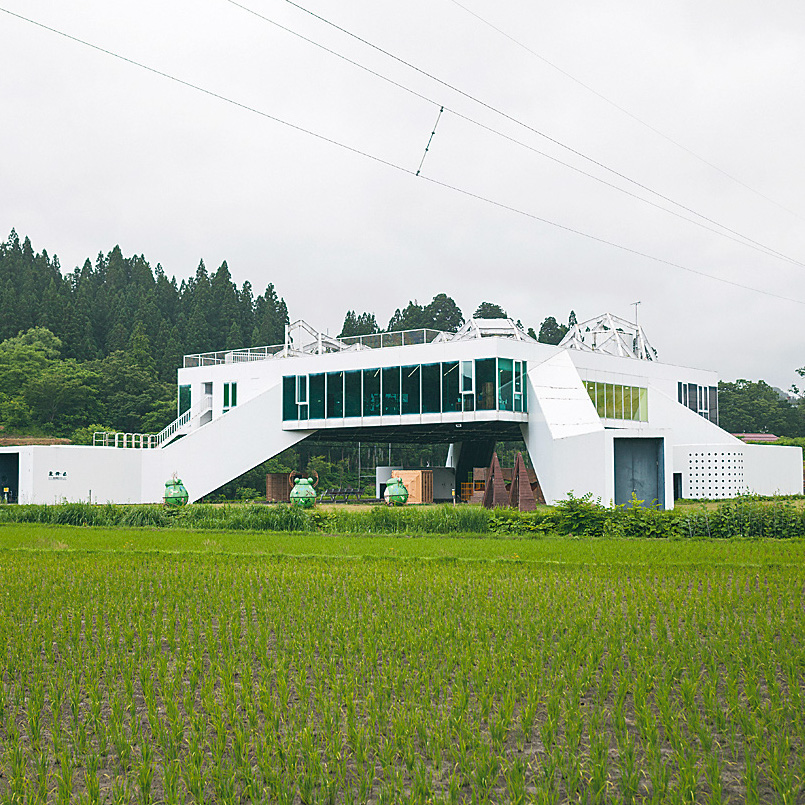 Echigo Matsudai Satoyama Shokudo
Address: Niigata-ken, Tokamachi-shi, Matsudai 3743-1, Inside Matsudai Noubutai

Opening Times: 11:00-17:00 (Lunch time 11:00-14:00)
Closed on Wednesdays
Overall Rating ★★★
Consideration for Place of Origin ★★★
Use of Local Ingredients ★★★
Efforts to be Additive-free ★★★
Art, countryside, and Japanese food culture
YUKIGUNI is home to the world-famous Echigo-Tsumari Art Triennale, and one of the central areas of this vast art festival is Matsudai Noubutai. One of the main areas of the festival is Matsudai Nohbutai, a popular place to enjoy contemporary art surrounded by rich nature.
One of its facilities is the Satoyama Restaurant. The Satoyama Restaurant is a modernist space with an interior designed by Jean-Luc Vilmouth. It is an interesting contrast to the natural landscape outside.
The restaurant offers an local gastronomy, using home-grown vegetables and produce from local farms. The food is prepared with love, using natural ingredients and simple flavours. Chatting to the local women who prepare the food is one of the pleasures of this restaurant.
Let's stay at YUKIGUNI's A grade gourmet inn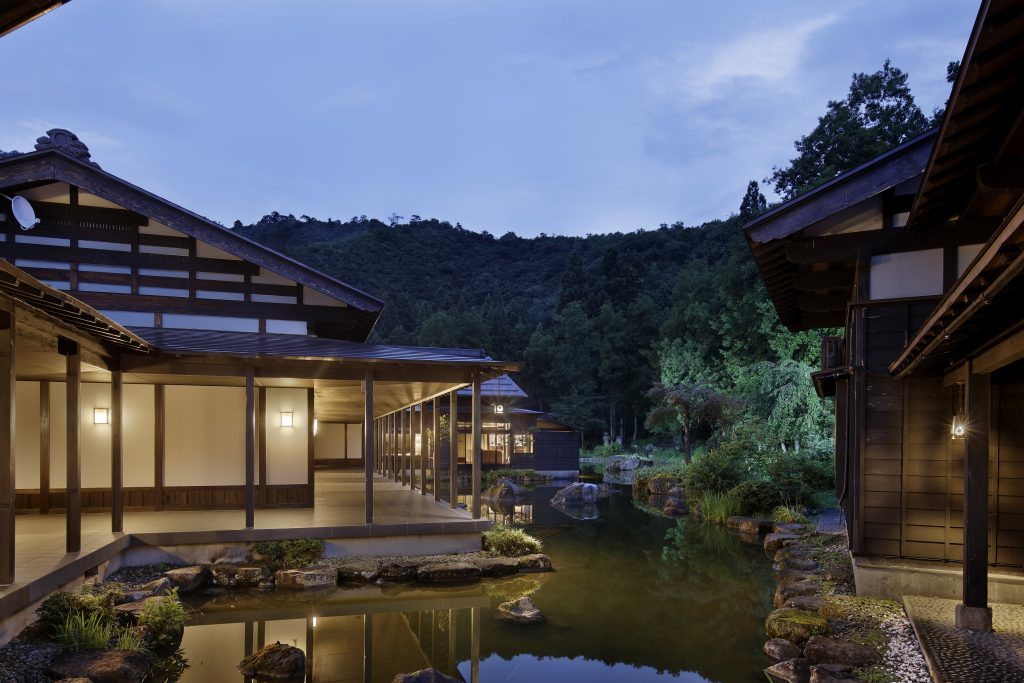 Ryugon ★★★
A stunning traditional ryokan in a historic building.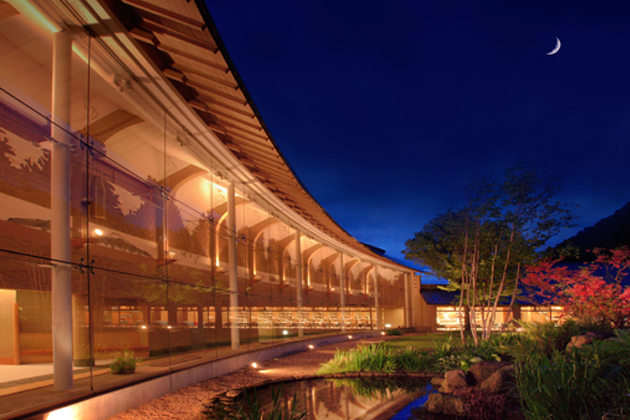 Our hospitality excites all five senses.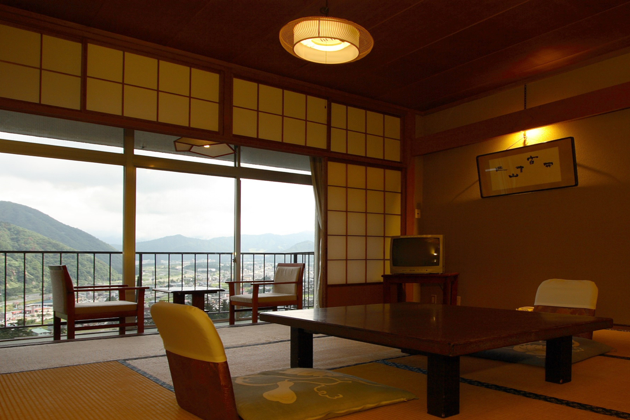 Takahan ★★★
Protecting our onsen for over 900 years.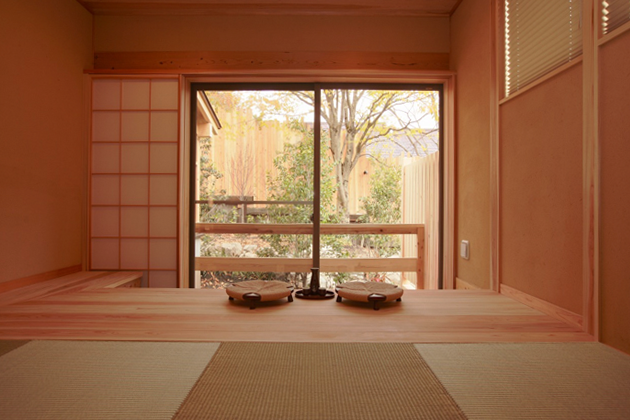 Syoubun ★★★
A countryside inn that creates delicious rural cuisine.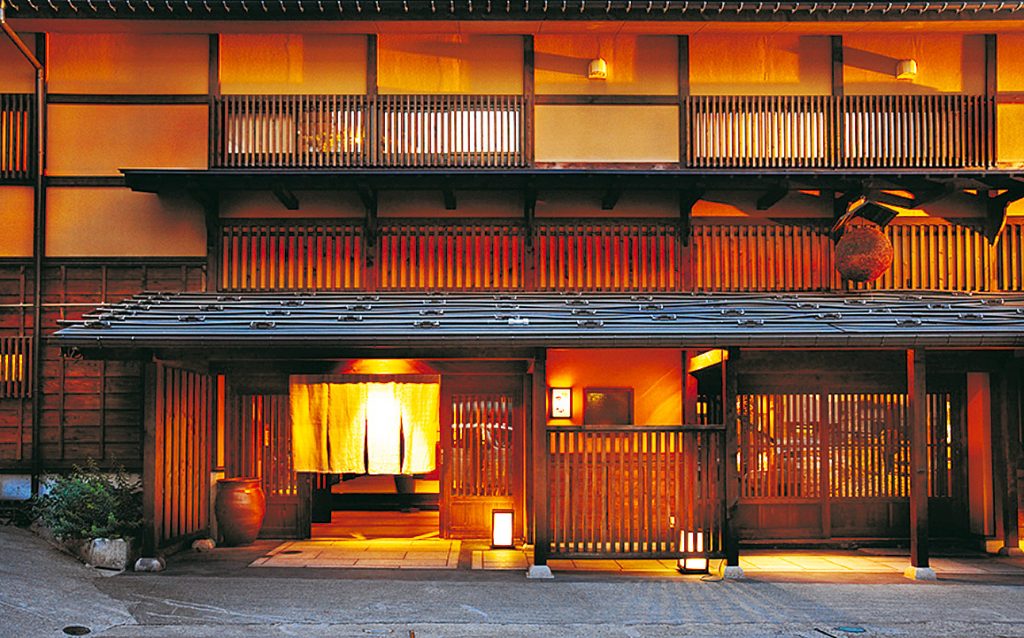 Hatago Isen ★★★
Take a deep breath and distance yourself from the bustle of daily life.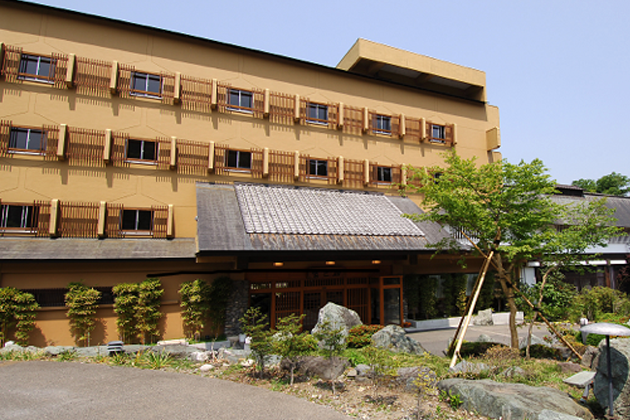 Tatsumikan ★★
A warm and homely lodge.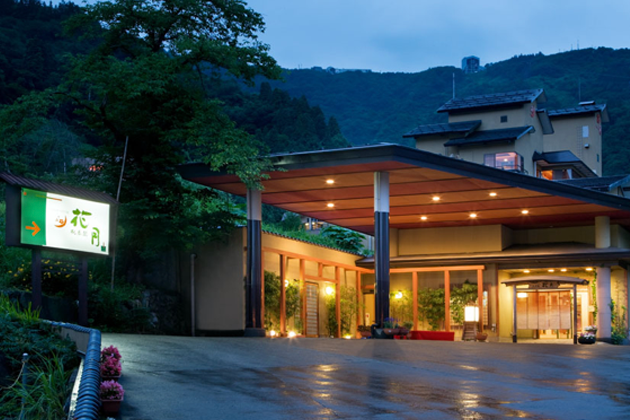 Our traditional Japanese village will remind you of years gone by.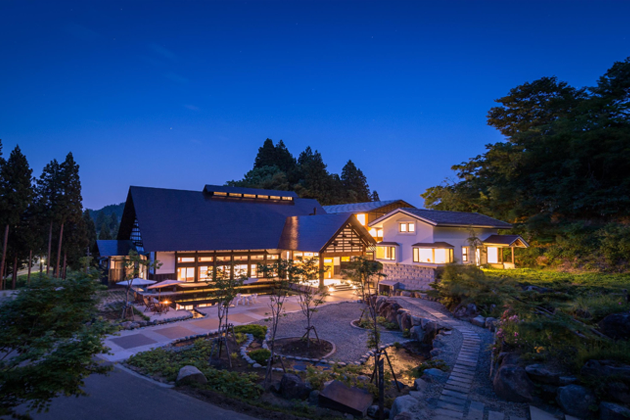 Redefining luxury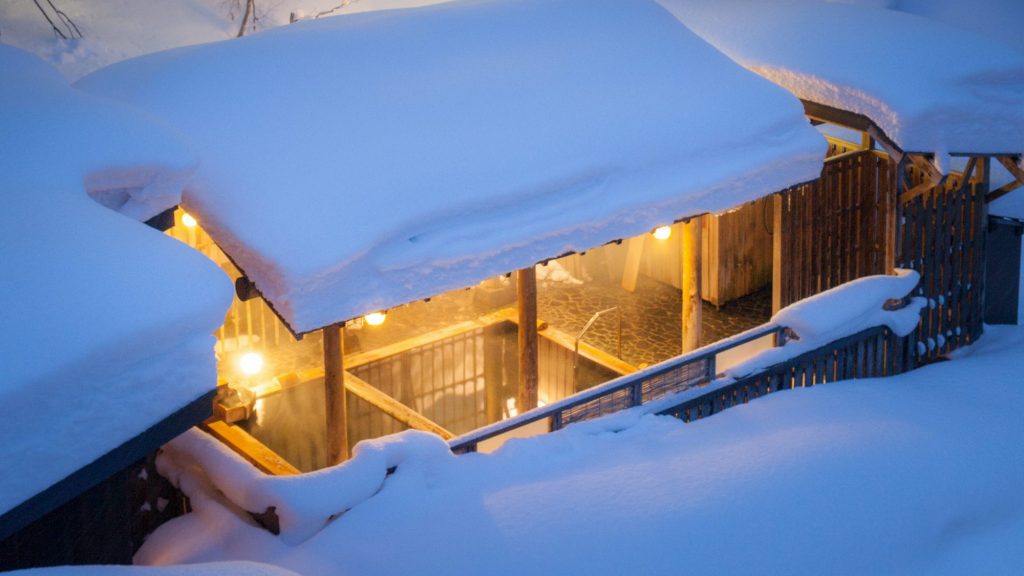 Embark on a journey to experience a completely different side of Japan.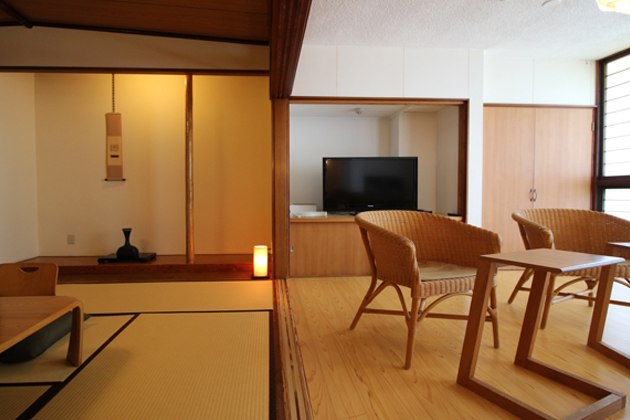 Tomoya Hotel ★★
Comfortable & happiness only here
Things To Do
Take a gastronomy tour to experience the blessings of the area with all five senses.
Alternatively, if you want a quick overview of the snow culture, you can read the following articles.