By Matt Klampert
Capping off the green season in YUKIGUNI is koyo, the period where you can see the forests and mountains in Japan light up as the leaves change color. Now that the climate is cool and breezy, and there is less rain, it is the perfect time to leisurely explore this area. Though we have previously talked about many famous nature spots in YUKIGUNI, today we will cover a less known area that is sure to give you a once-in-a-lifetime experience.
While it is true that Japan has many beautiful waterfalls, the so-called "Takigumo" in Uonuma City is wholly unique. This is because the "waterfall" in question is not made of liquid water at all, but clouds!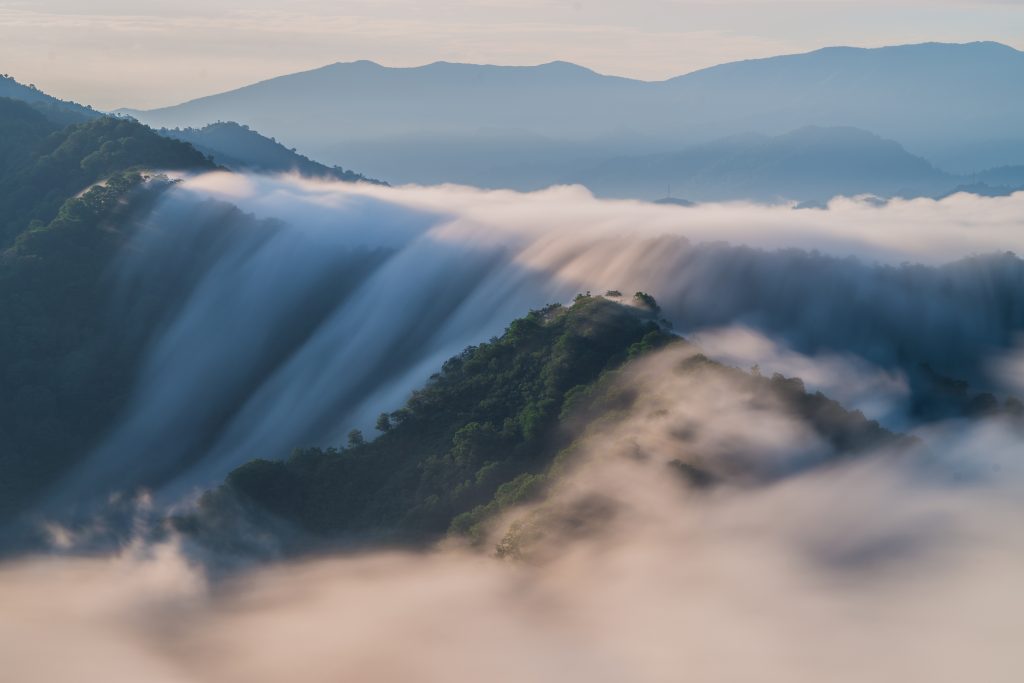 All about Takigumo
Takigumo was not a planned tourist location, but is instead a completely natural phenomenon. Fog occurs around two nearby bodies of water, Lake Okutadami and Ginzandaira, which are located in a steep valley. This fog accumulates and travels up through to the mountains, so that it looks like a waterfall even though it is going in the opposite direction!
This so-called sea of clouds is visible every year beginning in June, though it is said to be most beautiful in fall. It is recommended that you come to the lookout point at Shiori Mountain Pass at daybreak. In addition to a stunning sunrise, you will be able to enjoy Takigumo for an hour or two before it begins to dissipate.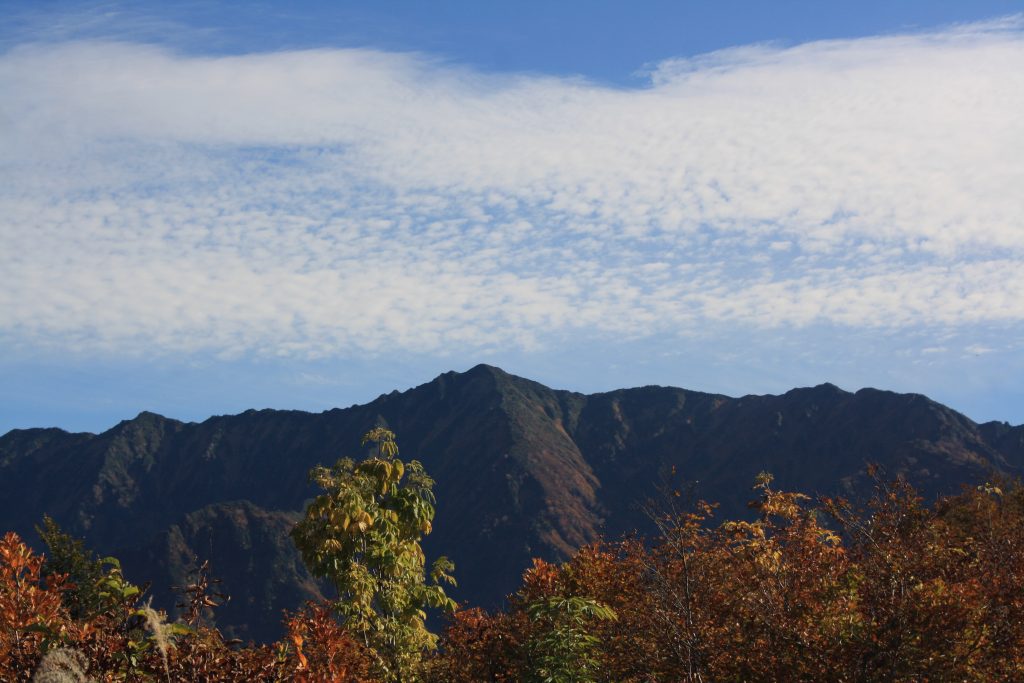 Planning your trip to Takigumo
Though a day trip is possible starting from the bullet train station at Urasa, the more enjoyable, less stressful alternative is to stay overnight at one of two nearby onsen, and then go to the Shiori Mountain Pass in the morning by shuttle bus. Since Takigumo is not a typical waterfall, it is impossible to say with certainty that it will occur on any given day. Your best bet is to go on a day when it is sunny, especially if there is a notable temperature difference between that day and the day before.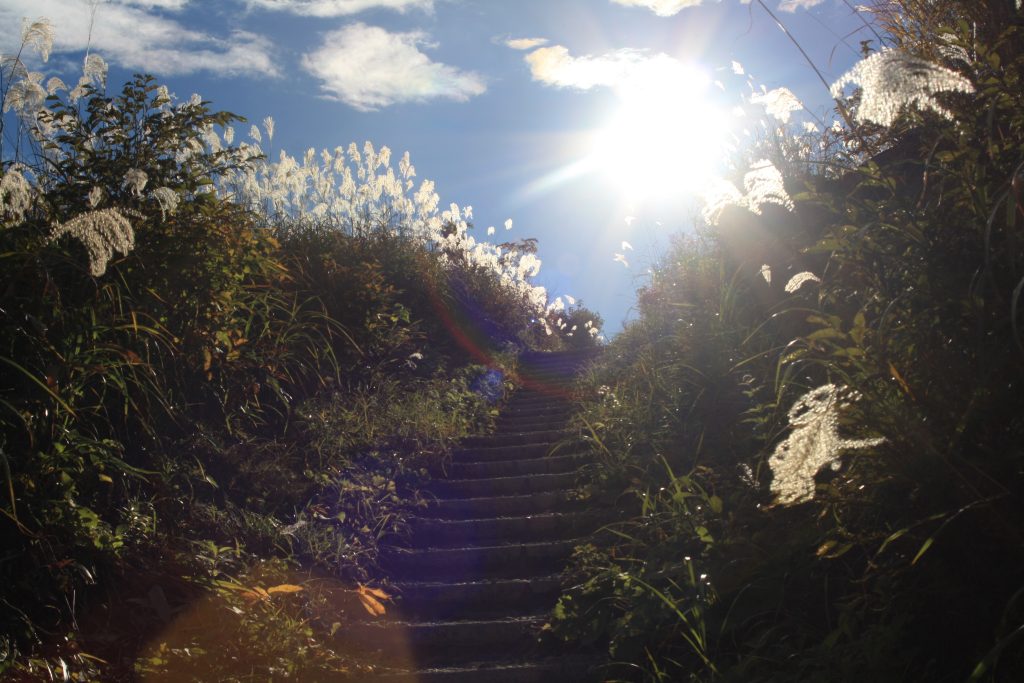 Takigumo is visible by going to the Shiori Mountain pass, a winding climb that goes up over 1,000 meters above sea level. It is a great way to view the seemingly endless natural scenery, but do be aware that the road is quite narrow at times. Parking, as well as bathroom facilities, are available at the summit.
From the parking lot of the Shiori Mountain pass, you can also enjoy great hiking on the Echigo-Komatake trail hiking trail. While somewhat steep in parts, it offers more great views of Takigumo and the surrounding mountains.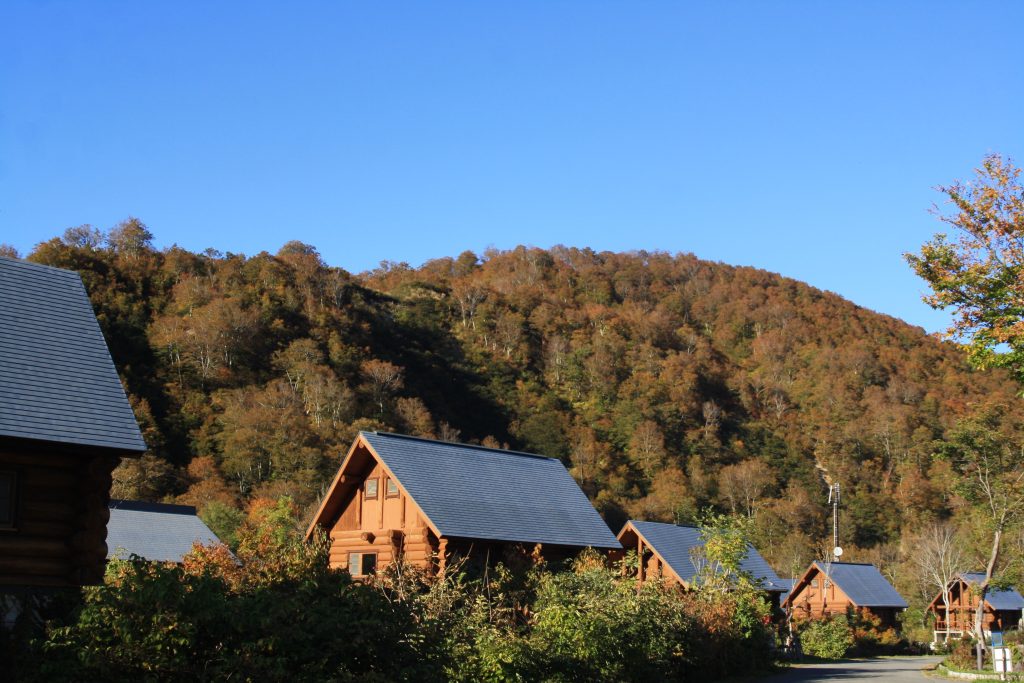 Other places to see nearby
Takigumo is conveniently located nearby to two separate onsen villages. It would be a great idea to make one (or both!) a part of your trip. If you follow the road past the parking lot at Shiori Mountain Pass you will arrive at Ginzandaira Onsen village. This handsome collection of lodges is right in nature, and a great place to get away from it all while surrounded by lush beech forests. Leisurely trails and campgrounds are located nearby, and Ginzandaira and Okutadami Lake are popular fishing spots. The Ishidaki Bridge is another popular spot for photo-ops.
Oyu Onsen is a hot spring area that is said to have been in continuous use for over 1,000 years. There are many great ryokan nearby, including some which have been designated as "Sakura Quality." From Oyu Onsen you can easily travel to see some of the works of Uncho Ishikawa, a famed sculptor sometimes known as the "Michelangelo of Japan," which we have written about HERE. Oyu Onsen is also a favorite spot for seeing cherry blossoms in the spring. Though there is no more skiing at Oyu Onsen, it is possible to do snowboarding and airboarding in this area. Moreover, at nearby Mt. Arasawa, there is said to be snow all year round, and due to the high elevation even spring skiing during Golden Week is possible.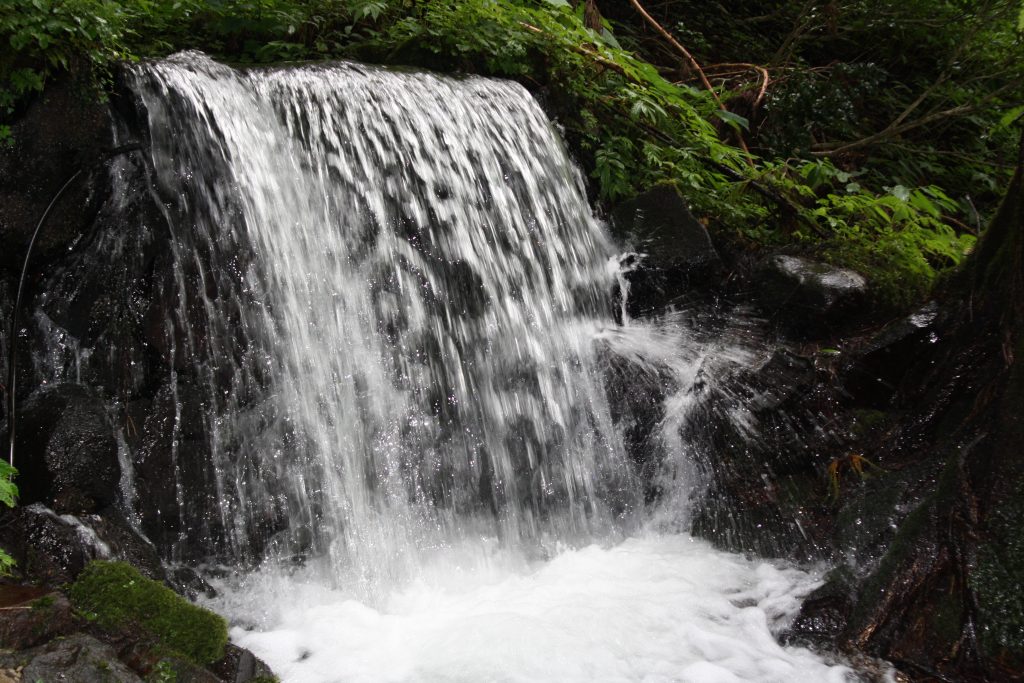 Other waterfalls in YUKIGUNI
Of course, though Takigumo is called the "Cloud Waterfall," you might also want to see the real thing as well. YUKIGUNI has no shortage of the watery kind of waterfall, for example, Fudo Falls is a beautiful waterfall located less than 15 minutes away from the Echigo-Yuzawa bullet train station. The fall season is also a great time to go to Akiyama-go- remote settlements that are located deep in the Naeba Sanroku Geopark. Among the various natural treasures there are beautiful waterfalls, including the falls at Midama Fudoson Temple, and Jabuchi Waterfall in the village of Sakae. We have written extensively about Akiyama-go and the Geopark HERE.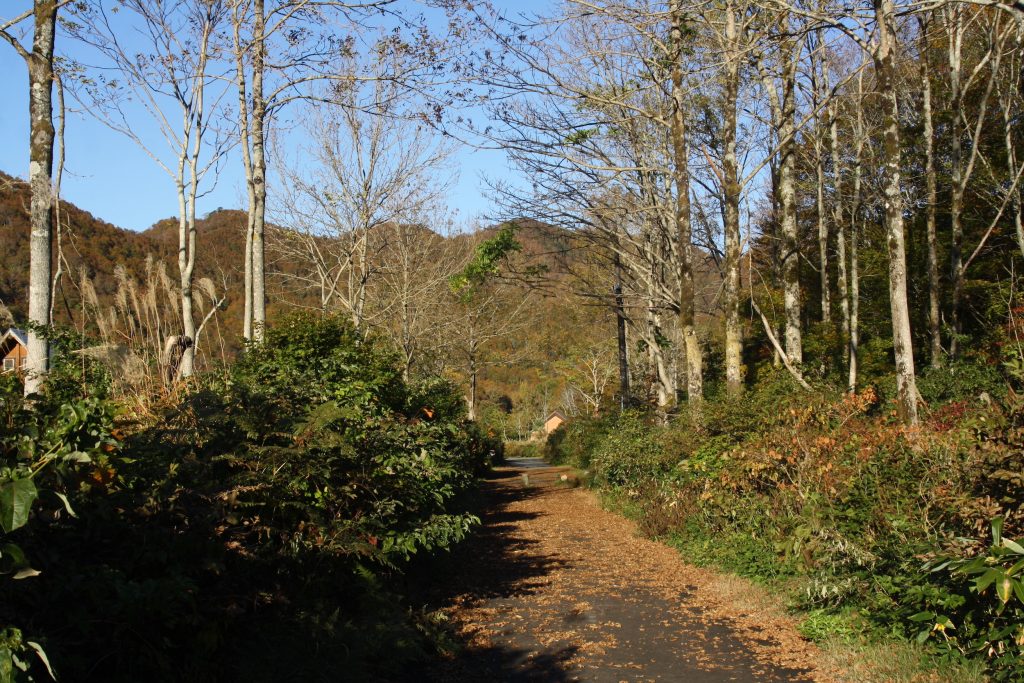 Information for Travelers
Takigumo (Shiori Mountain Pass)
Address: Utsuno, Uonuma City, Niigata Prefecure 946-0084
Access: Shuttle Busses are available from Ginzandaira, check here for more information
Fudo Falls
Address: Yuzawa, Minamiuonuma District, Niigata Prefecture 949-6101
Access: 15 minute walk from Echigo-Yuzawa station
Midama Fudoson Temple (Akiyama-go)
Address: 9761Akinari, Tsunan, Nakauonuma District, Niigata 949-8313