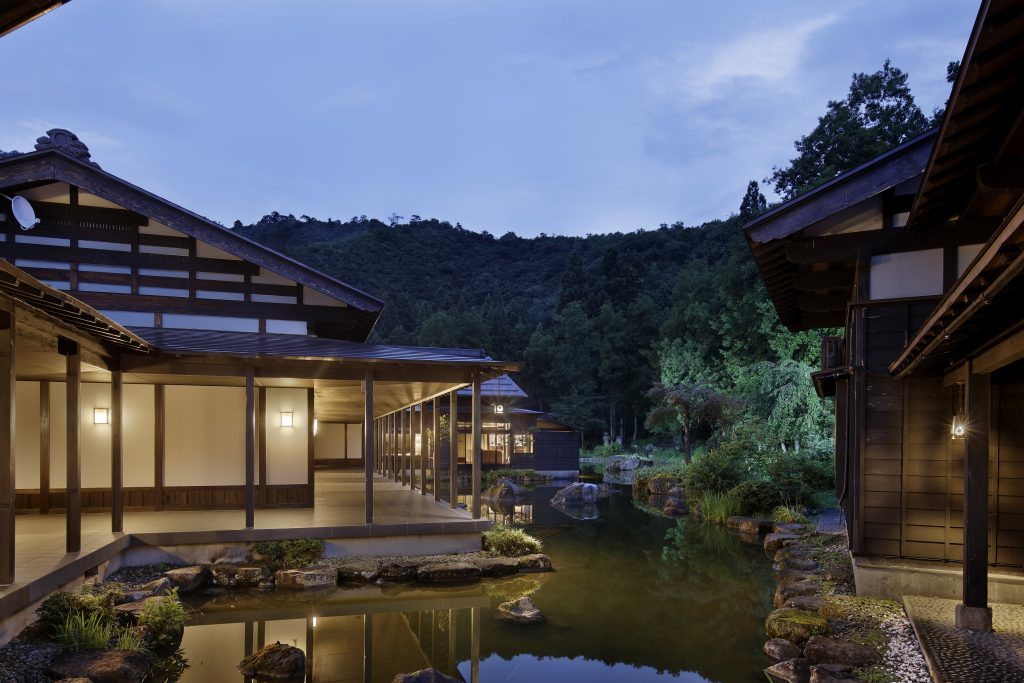 Magnificent wooden buildings are used for our hotel. Enjoy the traditional atmosphere.
Half board/22,000 JPY〜45,000 JPY
Inspiration 
In Minami Uonuma in Niigata Prefecture you can find ryugon which is an old ryokan created from traditional style buildings salvaged from around the region. It has recently undergone a renovation and now combines the best of the old with modern styling inspired by Yukiguni culture and living.
Comfort
As a modern design hotel ryugon has no shortage of comfort, and it has managed to blend the best of the old style with many new touches, while maintaing a common theme throughout.
TIMELESS YUKIGUNI
The ryokans selected to represent TIMELESS YUKIGUNI embody the very best of the Japanese hospitality tradition and the highest levels of comfort. Yet each one of them goes further than this, and all have incorporated influences from the history, culture, and way of life of the area. This inspiration is what makes each ryokan unique.
Every ryokan in TIMELESS YUKIGUNI is an expression of the region itself. Much like a fine wine that is affected by the climate, soil, and topography of the location of its vineyard, so these ryokans are a product of the environment of the Yukiguni area and all of its influences.
Learn the stories of the ryokan and the people behind them to gain a deeper appreciation of the inspiration that has brought them to where they are today.
A-Grade Gourmet has three main categories: Consideration for Place of Origin, Use of Local Ingredients, and Efforts to be Additive-free. The assessors are also looking out for the ratio of locally sourced ingredients, and those that are additive-free and non-al-lergenic, as well as originality, and the overall impression of the food. For certification, A-Grade Gourmet is looking for the application of the 5 conditions below, or as close to them as possible. One to three stars are then issued depending on how well the conditions are satisfied and the preparation of the food.
Basic Conditions
The accommodation or restaurant should be making their own food that reflects the terroir of YUKIGUNI.
The provenance of each ingredient should be known.
Ingredients from within the YUKIGUNI should be actively incorporated.
For the safety and enjoyment of the consumer, special attention should be paid to local ingredients and additives.
YUKIGUNI A-Grade Gourmet certified ingredients and products should be actively included.
79 Sakado, Minamiuonuma-city, Niigata Pref, Japan