By Matt Klampert
An architectural staple of YUKIGUNI is our kominka- traditional-style Japanese farmhouses that dot the rural landscapes of Niigata, Gunma, and Nagano. We have written about some of these before, such as the full scale replica in the Tokamachi City Museum. Did you know that you can spend the night at certain kominka? Here is an introduction to a few kominka-style accommodations in Snow Country.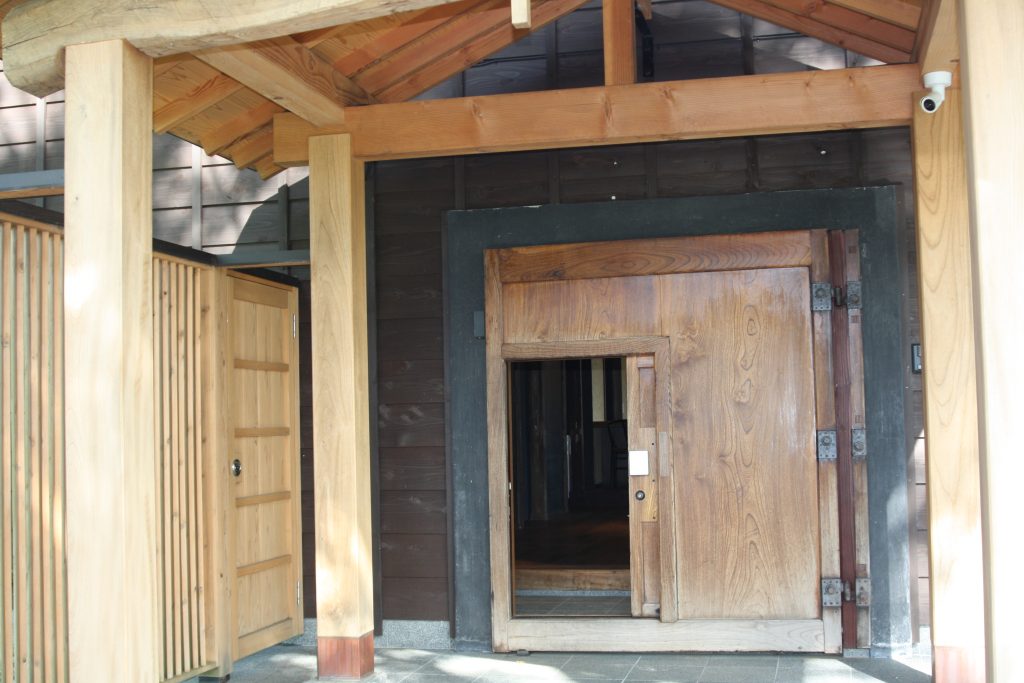 Sataoyama Jujo introduces: The House
Satoyama Jujo, one of our premier eco-lodges, is a modern and stylish inn opened in 2014 to guide customers' journeys through 10 distinct experiences, not the least of which is their progressive and delicious cuisine, which has been awarded a prestigious Michelin star. Although the main building, located near the Ishiuchi ski resort area in Minamiuonuma, has its own impressive story, the proprietors of the eco-lodge have gone even further by creating other distinct lodgings. Known as "The House," these locations aim to offer a combination of cultural enrichment amidst comfort in a variety of stunning provincial locales.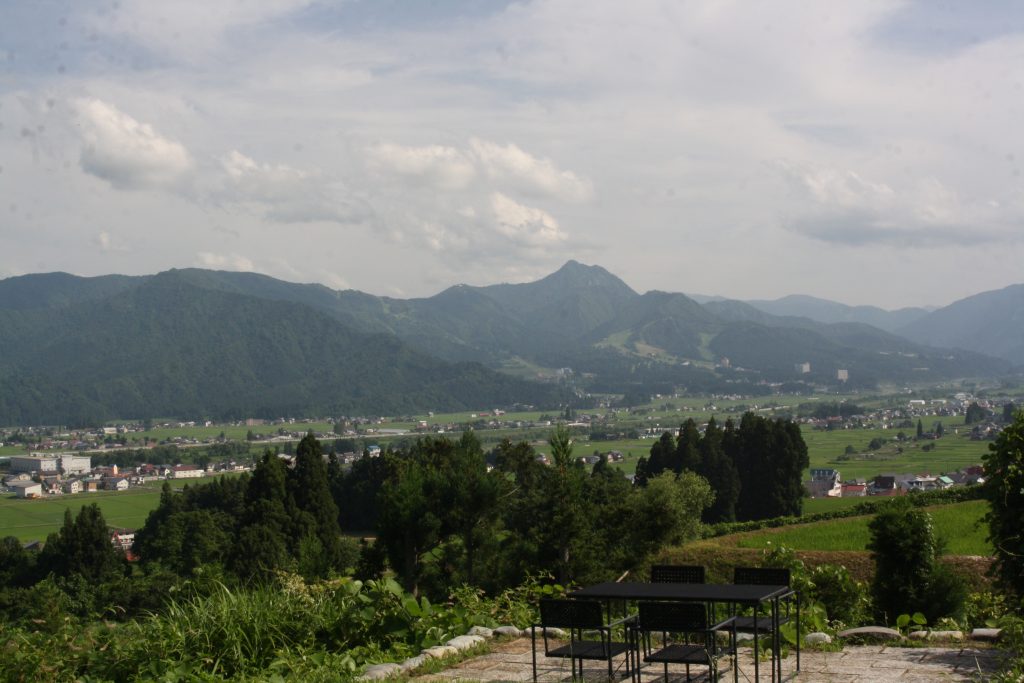 Satoyama Jujo: The House, began in 2021. Their Minamiuonuma location, called "Izumi," is located about 10 minutes from the Joetsu International Skiing Grounds. The accommodation is a fully renovated 150 year old zelkova building that originally belonged to the village headman of this area. Because of this, it has high ceilings and large windows which have great views of the nearby mountains such as Mt. Hakkai. Izumi is beautiful all year round, but especially in winter when the area is covered in 2-3 meters of snow. Thankfully, among the renovations, it is now very well insulated, so you can enjoy the winter wonderland outside your door in comfort. A running theme around Izumi is artwork related to Snow Country Tales, the famous novel by Bokushi Suzuki which first introduced many people in Japan to YUKIGUNI.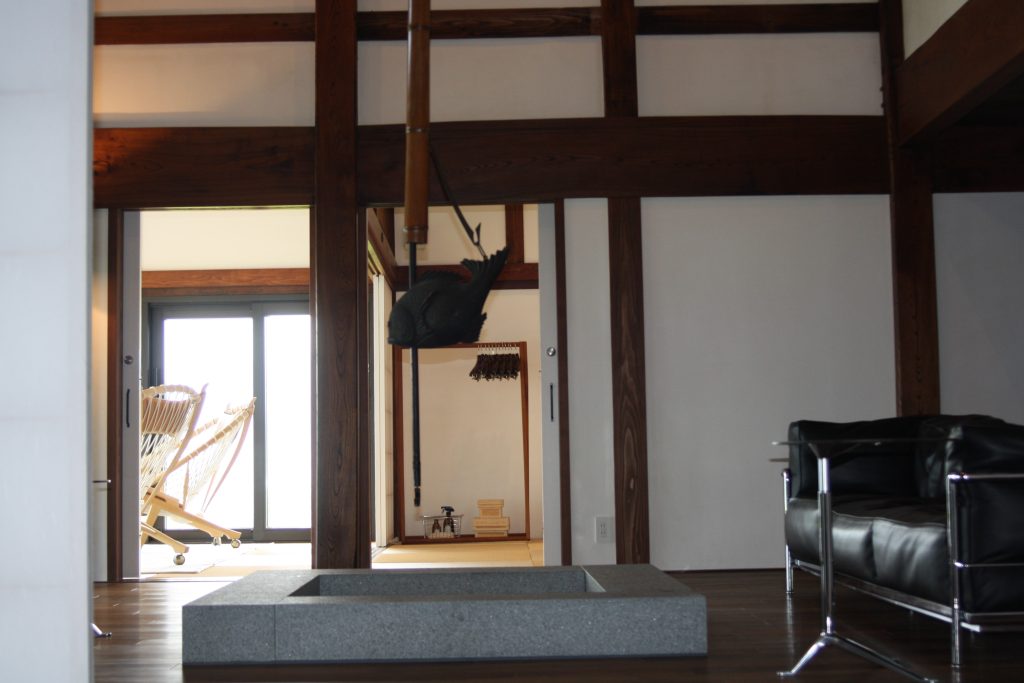 Izumi has two bedrooms: the lower bedroom on the ground floor can hold three people in a washitsu-style room with tatami, futon, and special shoji paper windows made in the taikobari style. The 2nd floor bedroom is a western-style room with an adjoining western style restroom that can accommodate a maximum of 4 people. Izumi has become especially popular with families looking for more private accommodation.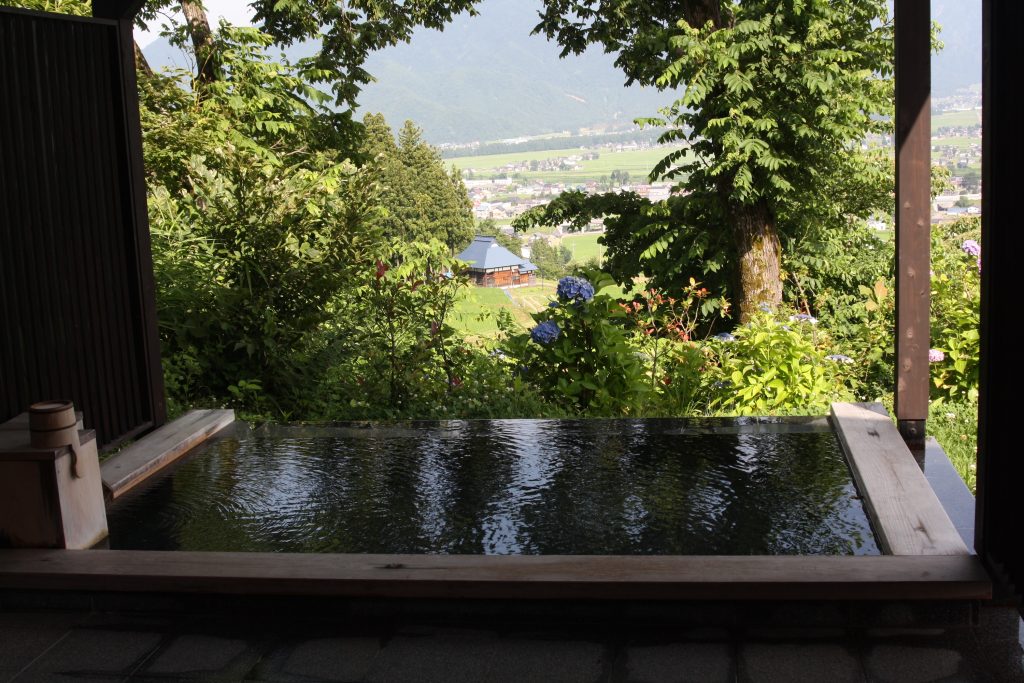 For lovers of hot springs, Izumi is a treat: The House uses onsen water from Echigo-Yukiguni Onsen, which is a different source than the hot springs at Satoyama Jujo. There is also a brand new sauna on the premises. As an aside, guests who choose not to use the sauna will get a discount on their stay.
The menu here, like that of Satoyama Jujo, is designed from the Michelin Star kitchen of Chef Keiko Kuwakino. Chef Kuwakino originally studied ayurvedic medicine in India and Australia, and aims to make balanced, healthy and delicious dishes that feature the best of Niigata. Chef Kuwakino's menus can accommodate food allergies, as well as guests with dietary restrictions. Please inquire at the time of your reservation for more details. Izumi itself contains all the cooking equipment necessary for guests to make their own nabe hot pot dishes. A local michi no eki roadside station "Yukiakari" is a ten minute drive away from Izumi and has all the fresh local ingredients that you could ask for!
In addition to Izumi, there are other accommodation that are part of "The House." This includes "Sen" in rural Tokamachi, as well as another location in Minamiuonuma which is due to open soon.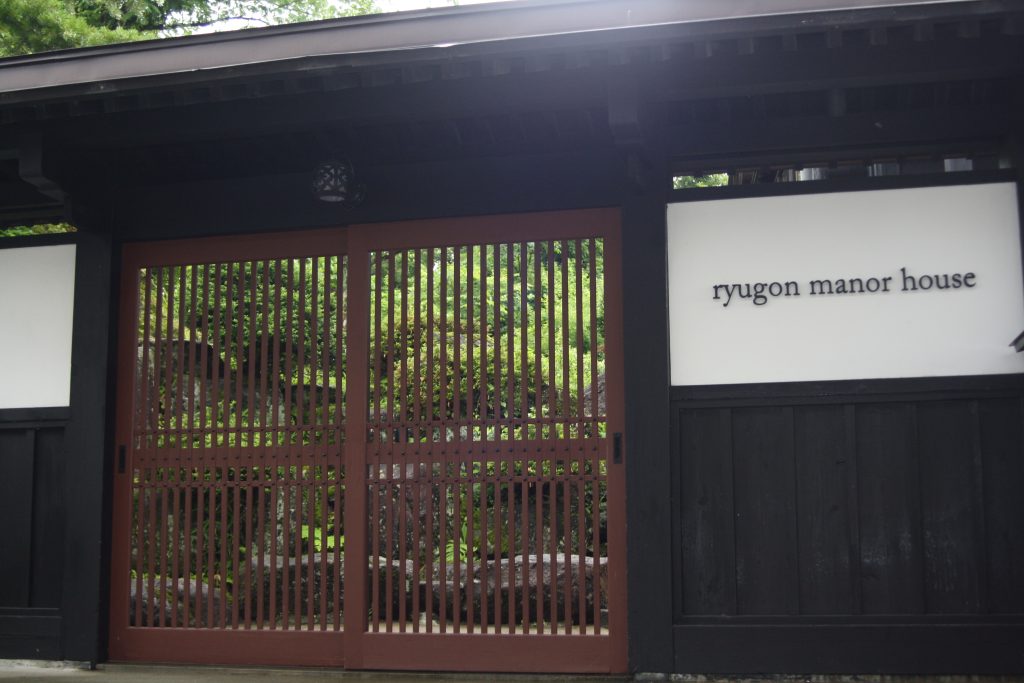 A "Manor House" all your own!
The eco-lodge Ryugon is a modern Japanese inn at the site of what was originally Ryugon-ji Temple. Ryugon itself is known for modern luxury as well as fun and educational excursions through YUKIGUNI, but there is also a separate "Manor House," which is available for group stays. This is a modern kominka, and was first moved to Minamiuonuma 30-40 years ago. As opposed to most ryokan, long stays are the norm here, and groups of 3-10 tend to stay at the Manor House around one week at a time. There are a total of three bedrooms, with extra bedmats available as necessary.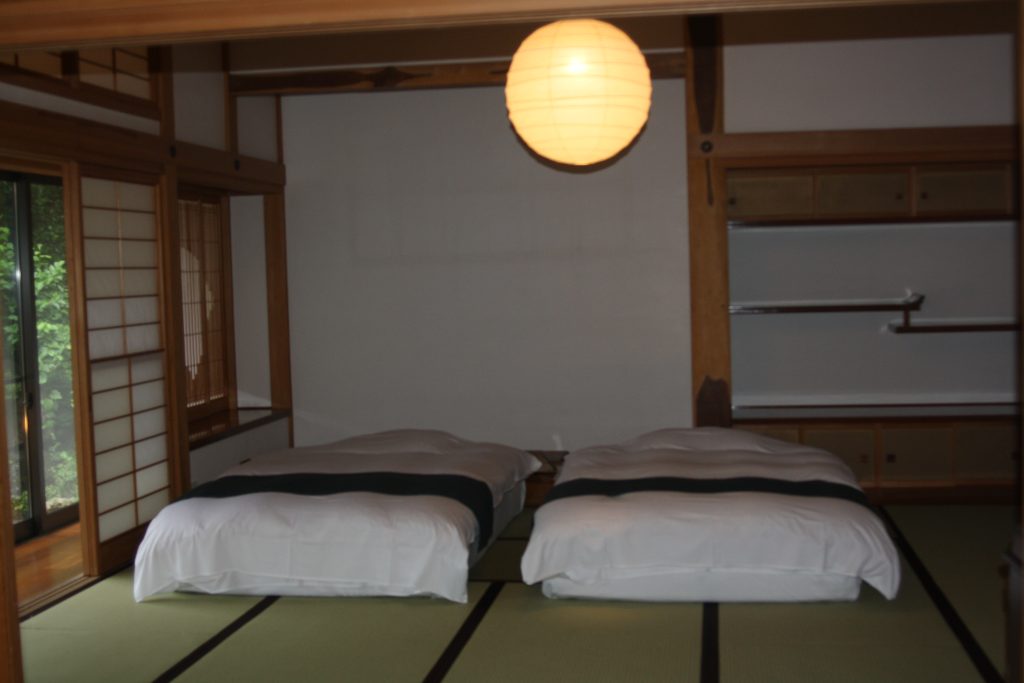 Because it is meant for long stays, the Manor House comes equipped with a full kitchen with all the works: rice cooker, microwave, range, toaster, coffee-maker, and more! You can also enjoy the restaurant at Ryugon, but be advised that room service is not available at the Manor House. In addition, you will definitely not want to miss out on hitting up at least a few of the local izakaya during your stay. Click HERE for more information about these unique eating establishments.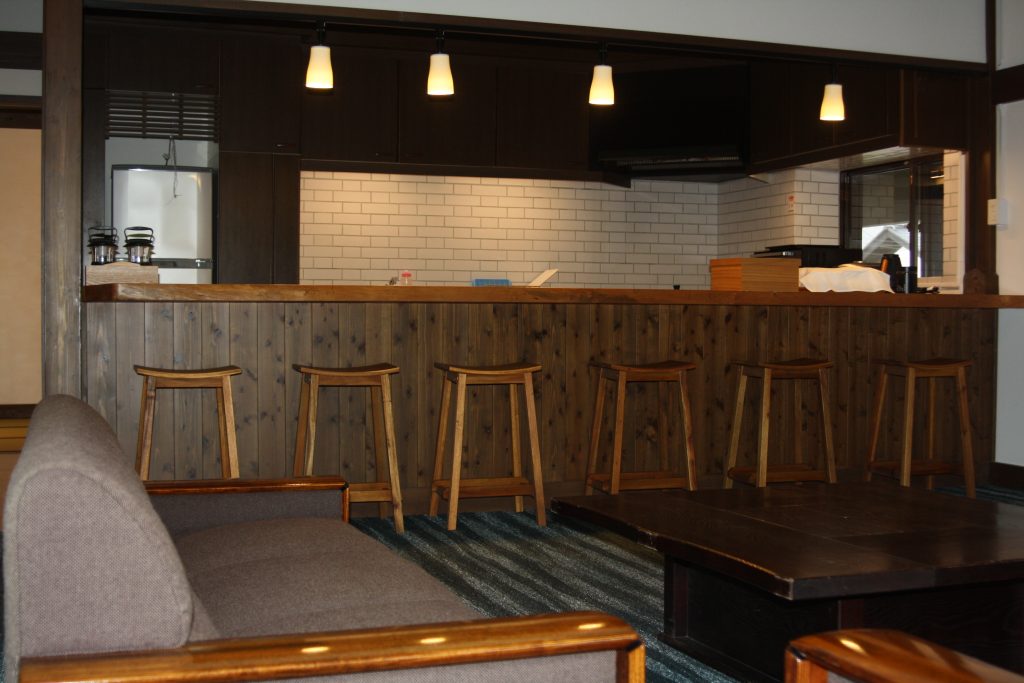 Rooms at the Manor House have no shortage of amenities- they are a mix of Japanese and Western style, so feel free to chill on bean bags on top of tatami if such is your desire. You have a choice of open-air baths or a brand new sauna, or even a mini-pool! True to its status as an "eco-lodge," certain parts of the kominka have been recycled over time, such as a stylish light fixture made from a broken beam.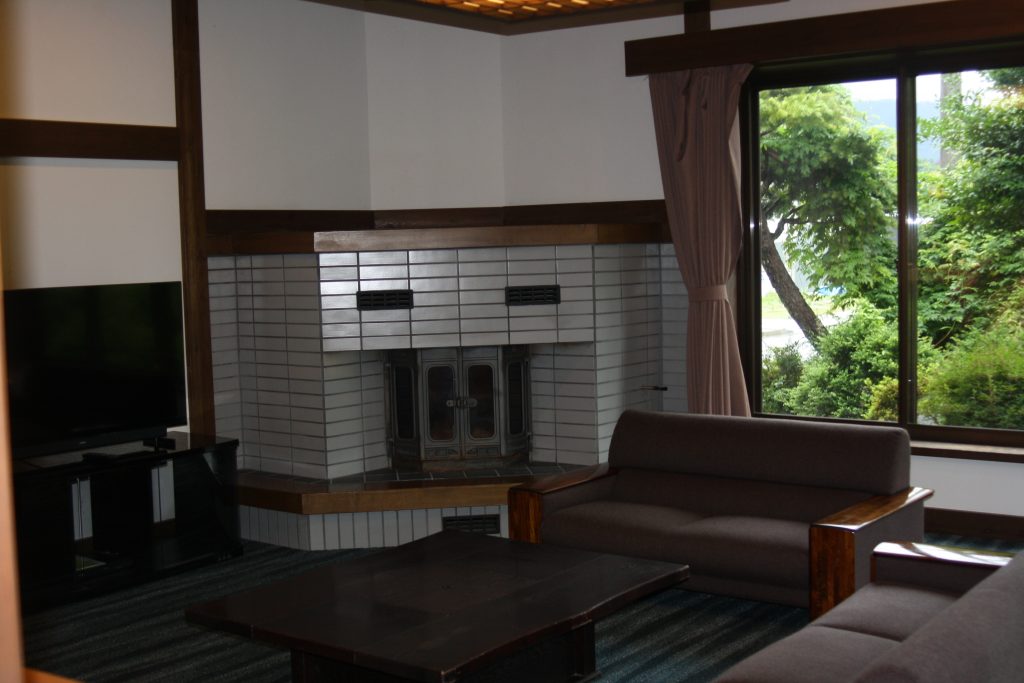 Even though you have full run of the Manor House with privacy guaranteed, there is no need to be a stranger at Ryugon itself. In addition to meals, you can use the lobby, onsen, rent cycles there, and participate in events like "doma cooking." The newly refurbished café is open to guests as well as walk-in customers. Although most guests do rent cars to travel around YUKIGUNI, there is pickup service available to the eco-lodge from Echigo-Yuzawa station. A popular sightseeing destination is Uonuma no Sato, a "sake theme park" near the sacred Mt. Hakkai.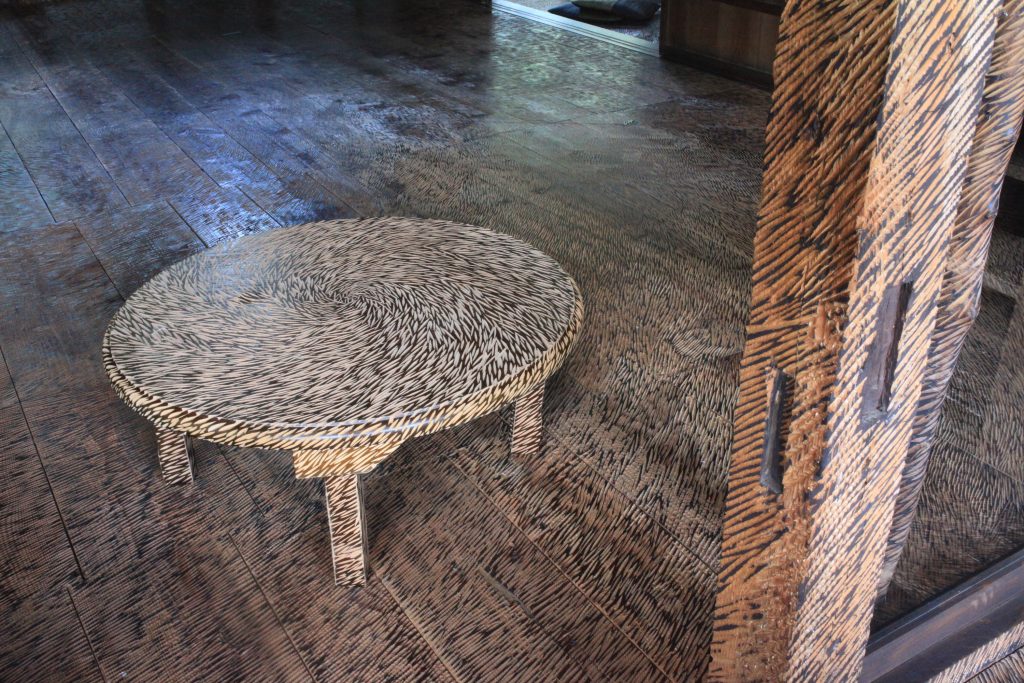 Stay in a work of art
Guests of the Echigo-Tsumari Art Triennale also have opportunities to experience some unique kominka. A farmhouse in the Toge settlement – known for their nearby Hoshitouge Rice Terraces- was completely renovated and turned into a work of art, and it is now possible for guests to spend the night there!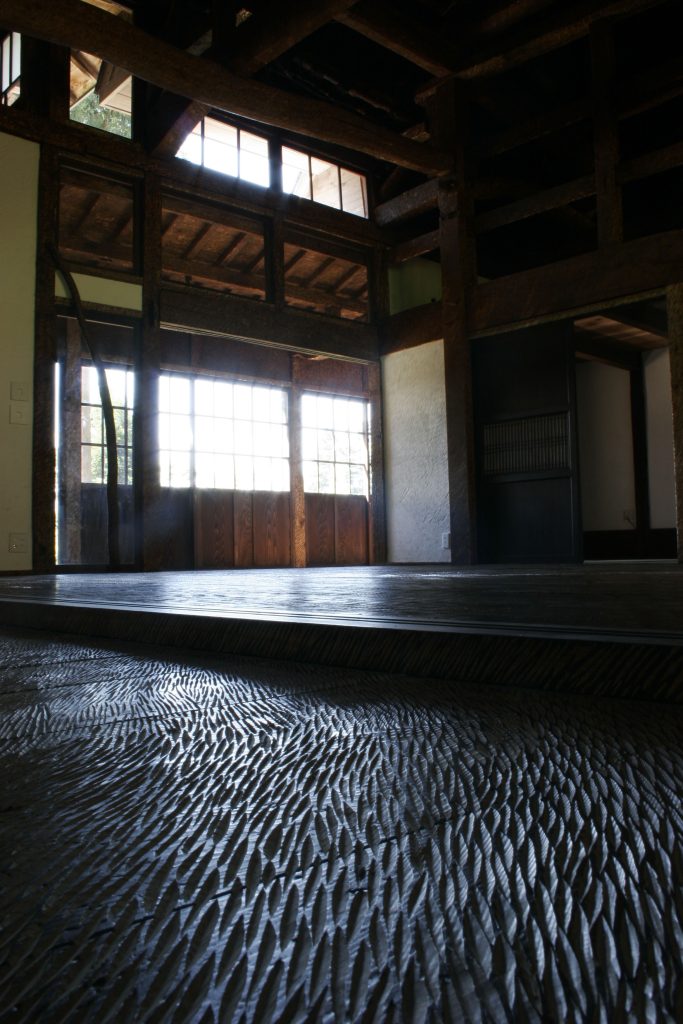 Every surface of this kominka, known as the "Shedding House," has been intricately carved by the artist Junichi Kurakake with the help of over 3,000 art students from Nihon University College of Art. It is available for viewing during the Triennale, as well as for overnight stays. Near the entrance is a space that was typically used to keep cows and horses for farming, and part of the 2nd floor was used to raise silkworms. Guests can choose which bedroom in the two-floor-house to stay, and groups of up to 12 can be accommodated at once. For the comfort of guests the Shedding House is fitted with modern bathing and kitchen facilities. If you enjoy being surrounded by artwork, why not try sleeping in one?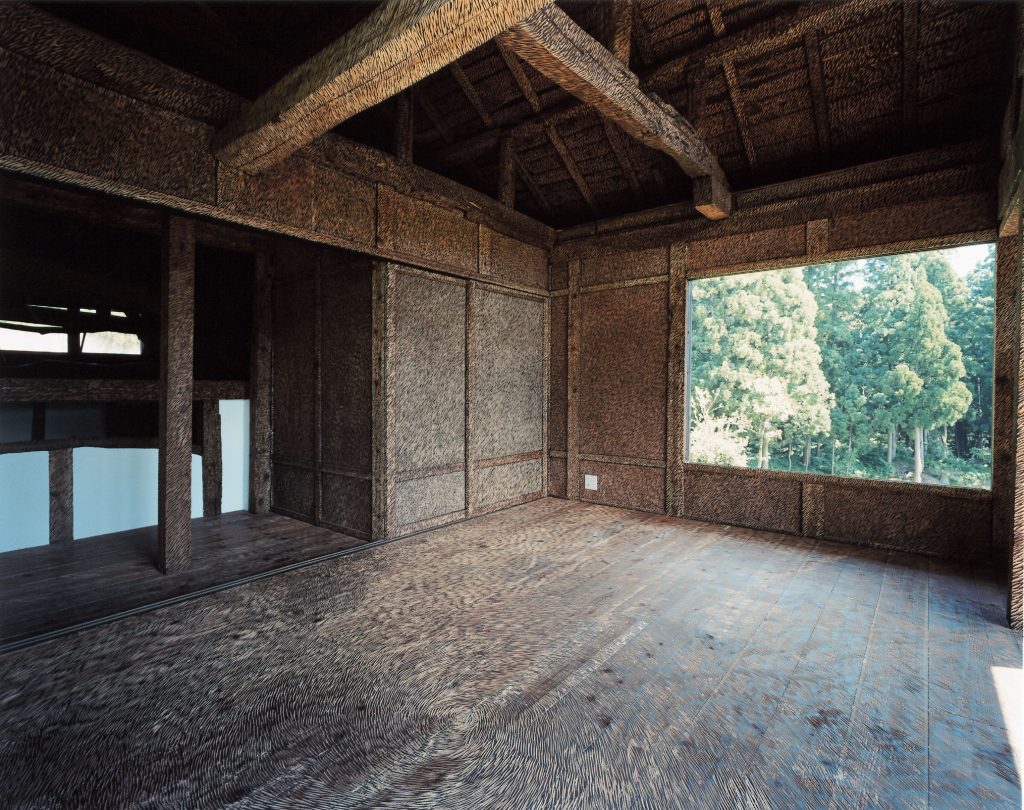 Please note that there are relatively few dining options nearby, so be prepared to cook for yourself during your stay. While amenities are somewhat modest, you can also decorate yourself in art: with yukata and indoor slippers designed with the same carved motif created by the same artist!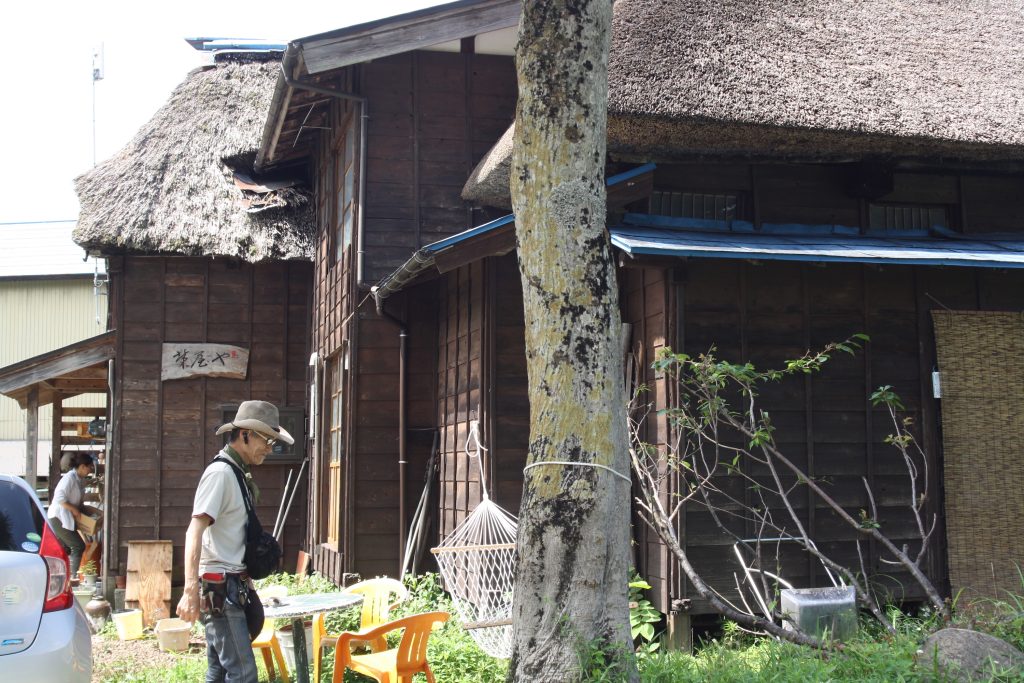 The "minshuku" experience at Kayaya
If you want to experience down-home traditional rural accommodation, look no further than Kayaya. Kayaya was first opened in 2015 by Misako Takahashi, a longtime resident of Tokamachi, in the remote settlement of Mitsuyama. Takahashi, along with some volunteers, repaired this approximately 100-year-old abandoned home, which was thought to have been owned by a professional thatcher. In fact, "Kayaya" means "roof-thatcher's home" in the local Tokamachi dialect. Renovating kominka is quite difficult and time consuming, but they managed to successfully convert it to a minshuku, a Japanese equivalent of a bed and breakfast.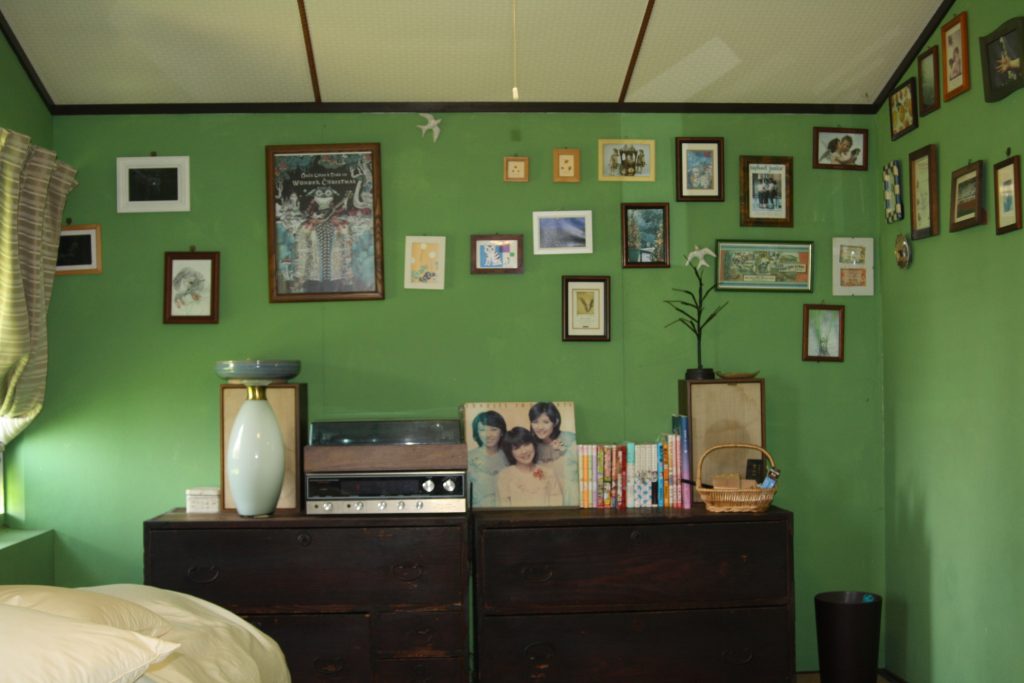 Currently, Kayaya features two different guest rooms with space for a total of six people. One is a retro-inspired room with old records and antique furniture, while the other is full of old toys and children's chemistry sets- the latter of which used to belong to a local elementary school. Both rooms contain tatami and futon, and manage to stay quite cool even in the summer because of Kayaya's mountainous location. As a minshuku, however, amenities are somewhat limited, and neither room has an aircon unit installed, for example. They are currently building an annex in order to accommodate more guests.
The most popular time to visit Kayaya is during Golden Week in the spring. In addition to getting a taste of rural life in peace and quiet, guests can enjoy picking mountain vegetables, known as "sansai". As for the meals at Kayaya, they tend to be of the farm-to-table variety – Kayaya grows vegetables and sources eggs directly from their own chickens. You can also enjoy wild game, which is sometimes caught by the staff at the inn. Deer, wild boar, and duck are typical offerings, and may be served as yakiniku in summer and nabe stew in winter.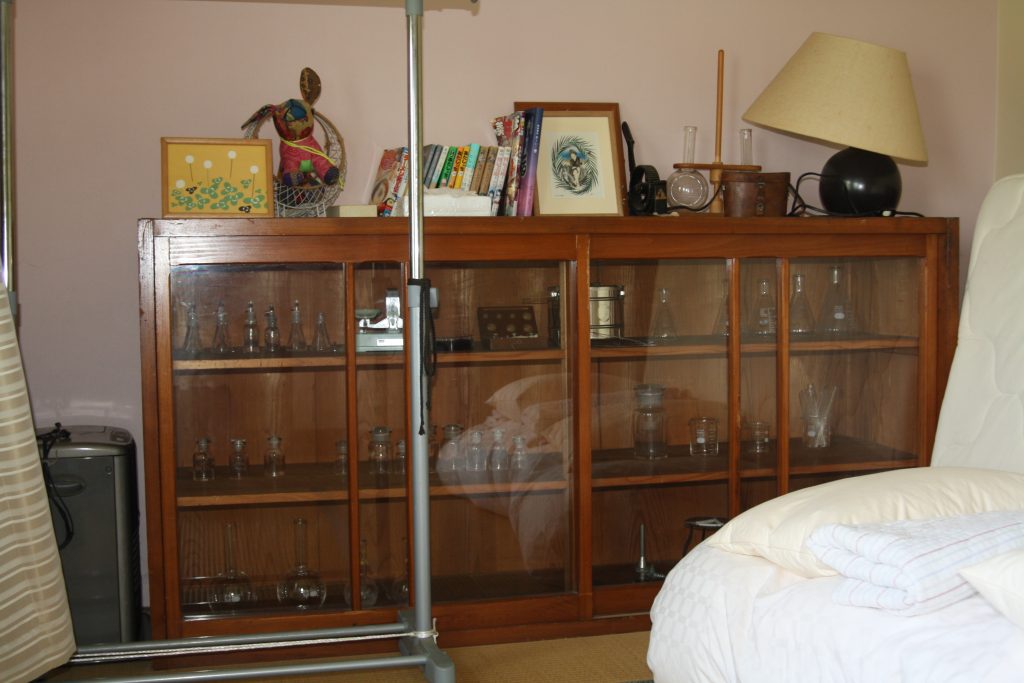 Kayaya is run in tandem with another business, Yukiguni Base. The business began in 2017, and they sell their fresh-caught wild game- so called jibie in Japanese– to local markets and are also involved in business competitions around Niigata. They also sell other goods: various antiques and deerskin goods, such as wallets and handbags. As each item is handmade and one of a kind, availability may vary.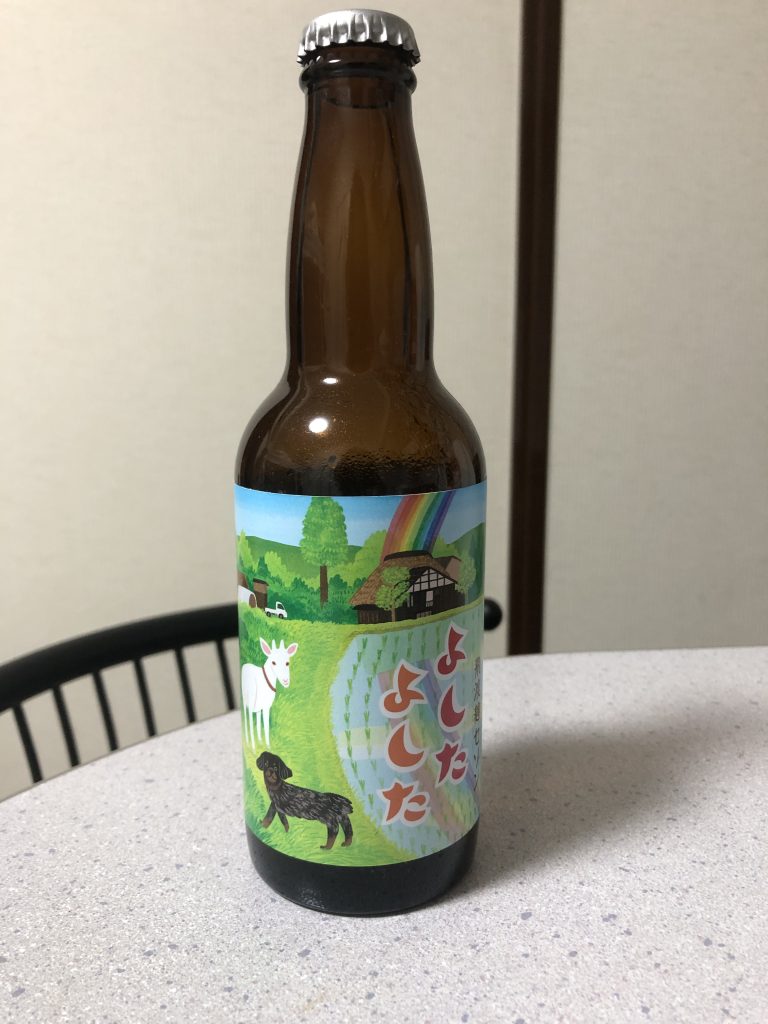 Kayaya have collaborated with local craft brewer Tsumari Beer to produce "Yoshita Yoshita," a refreshing saison-style beer made with rice kouji- typically used in the process of making sake. On the label is Amu the dog and Ayumi the goat, both of whom you will surely become acquainted with during your stay at Kayaya.
While the roads to Kayaya are accessible even in the winter months, please be advised that bus service is limited and car pick-up service is currently not available. Other requests or communication can be managed in English.
Information for Travelers
Satoyama Jujo THE HOUSE "Izumi"
Address: 671-1 Iemoriyama, Amanosawa, Minamiuonuma City, Niigata Prefecture 949-6433
How to Reserve: Satoyama Jujo THE HOUSE "Izumi"
Ryugon Manor House
Address: 1-6 Sakado, Minamiuonuma City, Niigata Prefecture 949-6611 (Located across the street from Ryugon's main building)
How to Reserve: Ryugon Manor House
Shedding House
Address: 776 Toge, Tokamachi City, Niigata Prefecture 942-1351
How to Reserve: Shedding House
Kayaya
Address: 764 Shinza, Tokamachi City, Niigata Prefecture 949-8612
How to Reserve: Kayaya or Mail: info@tokamachi-kayaya.com