By Matt Klampert
If you have spent any time at all in Snow Country, you will come to find that locals here are very eager to tell their story. Right upon exiting the bullet train in Yuzawa you can easily walk to the Yukigunikan museum, for example, to begin to learn about our history. Many of our museums are quite modern, such as the newly renovated Tokamachi Museum, but that's not all! Here are a few more museums you will definitely want to check out during your next trip to YUKIGUNI.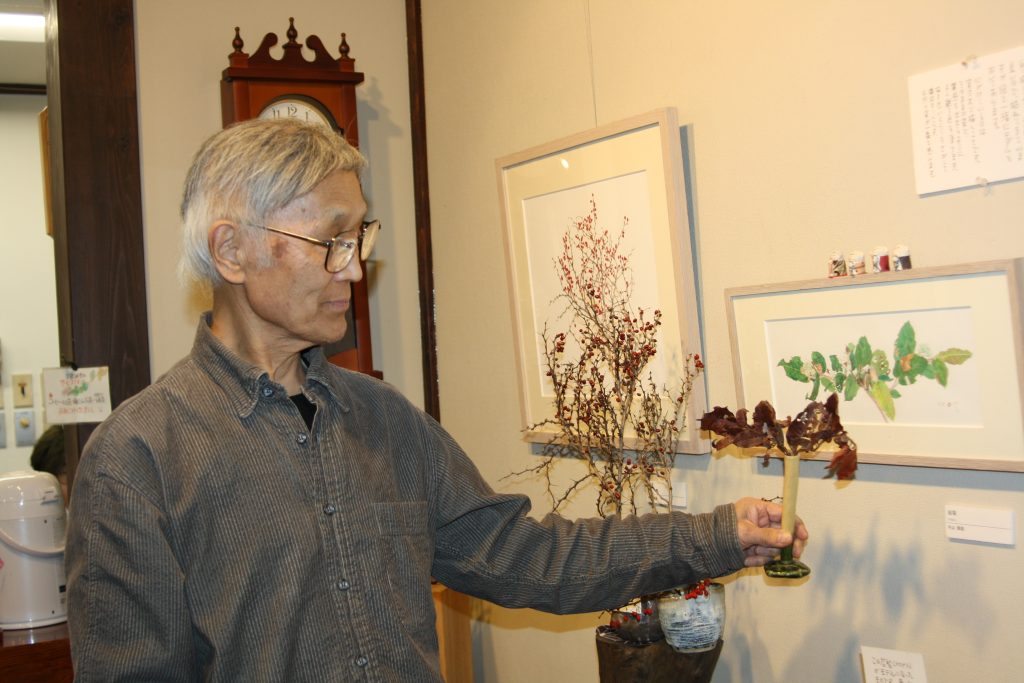 You can learn a lot of things from the flowers at Nonohanakan
The Yasuo Toyama Wildflower Museum, a.k.a. Nonohanakan is the personal gallery of painter Yasuo Toyama. Originally from Urasa in Minamiuonuma City, he has been drawing flowers for over 40 years, and created the Nonohanakan in 2002 to fill his beloved Snow Country with flowers. Over 90% of the flowers that are collected and painted are from around Minamiuonuma, and have existed as they are now- virtually unchanged- for centuries. Along with the approximately 80 watercolor paintings of local flowers that change with the seasons, you can see the real flowers displayed alongside their artistic representations. These flowers are changed regularly, and are carefully arranged to match their presentation in the wild.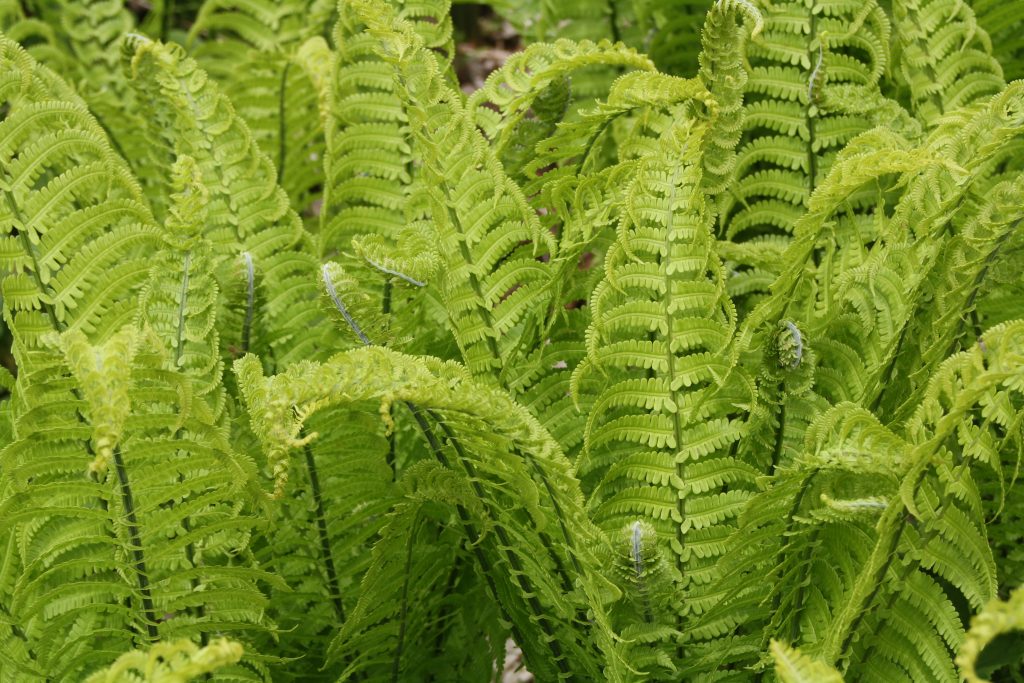 These days, as the spring sakura season gradually ends, you can also see displays of wild edible flowers called "sansai." These flowers, such as butterbur shoots (fukinotou) and Japanese royal ferns (zenmai), in addition to being lovely to look at and admire, are frequently made into delicious meals at some of the local farm-to-table restaurants, which you can learn about HERE. You can also pick some yourself during our spring bike tours- click HERE for an example.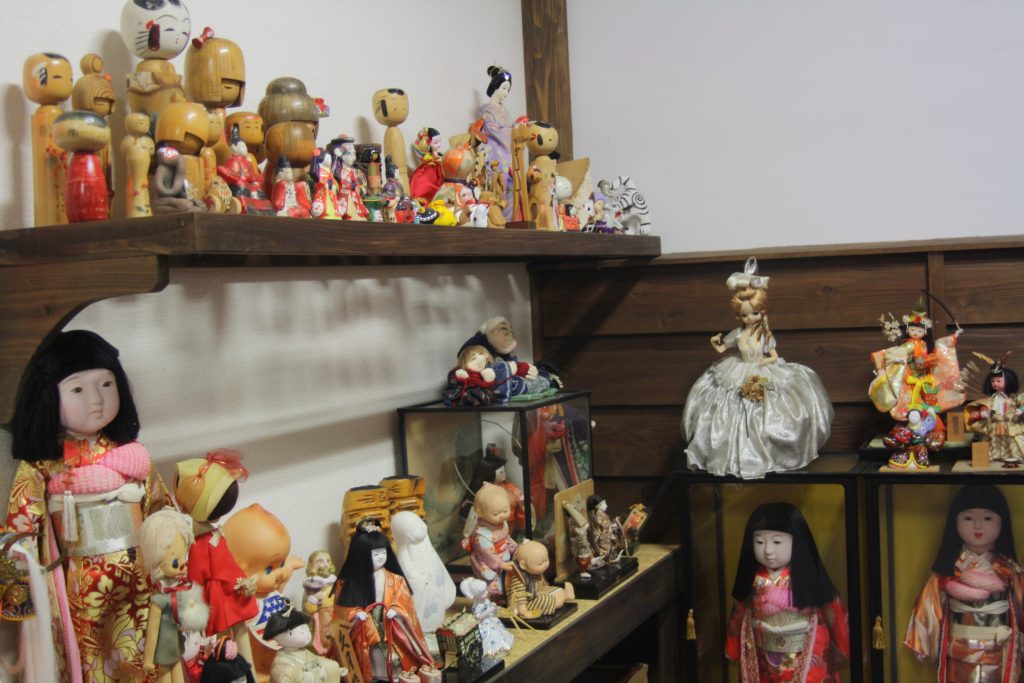 Time stands still at the Time Capsule Museum
The two towns of Tsunan and Sakae on the border between Niigata and Nagano are primarily known as the site of the vast Naeba Sanroku Geopark, but despite its remote location the Time Capsule Museum is well worth a detour from hiking and outdoor fun. There are two parts of the Time Capsule Museum: the ground floor is a trip back in time with various objects from Japan's Showa era- everything including electronics, toys, and countless other pieces of memorabilia. The 2nd floor exhibit has over 1 million letters and picture postcards, many of them from the artist Tomoe Yamaji. Visiting the Time Capsule Museum is a great way to learn about Japan's Showa era from the people who lived it. For more information about outdoor activities available around the Naeba Sanroku Geopark, including guided forest-bathing tours, click HERE.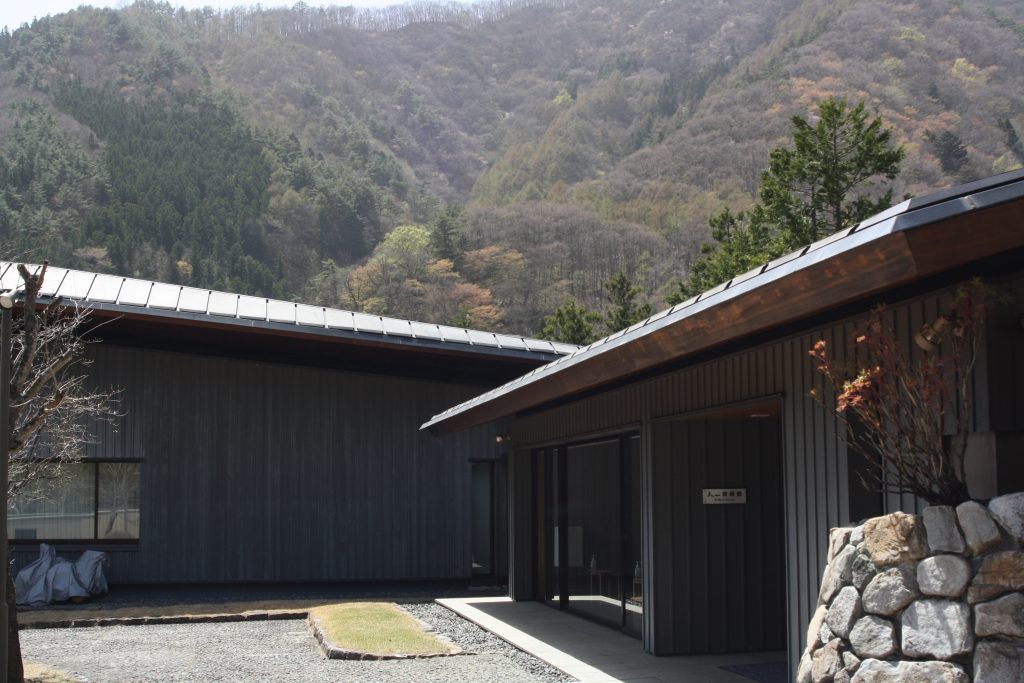 Tenichi Museum – An eclectic gallery at the foot of Mt. Tanigawa
The Tenichi museum was established at Minakami's Tanigawa Onsen at the behest of Isao Yabuki, the founder of the Ginza restaurant Tenichi, which is internationally renowned for their tempura. The handsome collection of artwork at the Tenichi Museum features a variety of prized pieces from famed Japanese and Western artists. Works include western-influenced Yoga oil paintings from early 20th century master painters such as Sotaro Yasui and Ryuzaburo Umehara. The highlight of the gallery is the Yoga artist Ryusei Kishida's "Portrait of Reiko," part of a series of famous paintings of Kishida's own daughter.
The Tenichi Museum gallery also includes a set of classical Ukiyo-e woodblock prints by Chouki Miyagawa. These "Bijinga" paintings depicted beautiful women of the time, and were an important part of ukiyo-e art. Numerous other paintings, including some works from acclaimed Western artists Renoir, Matisse, Picasso, and Japanese artists like Tsuguharu Foujita, as well as examples of fine pottery and lacquerware are on display here.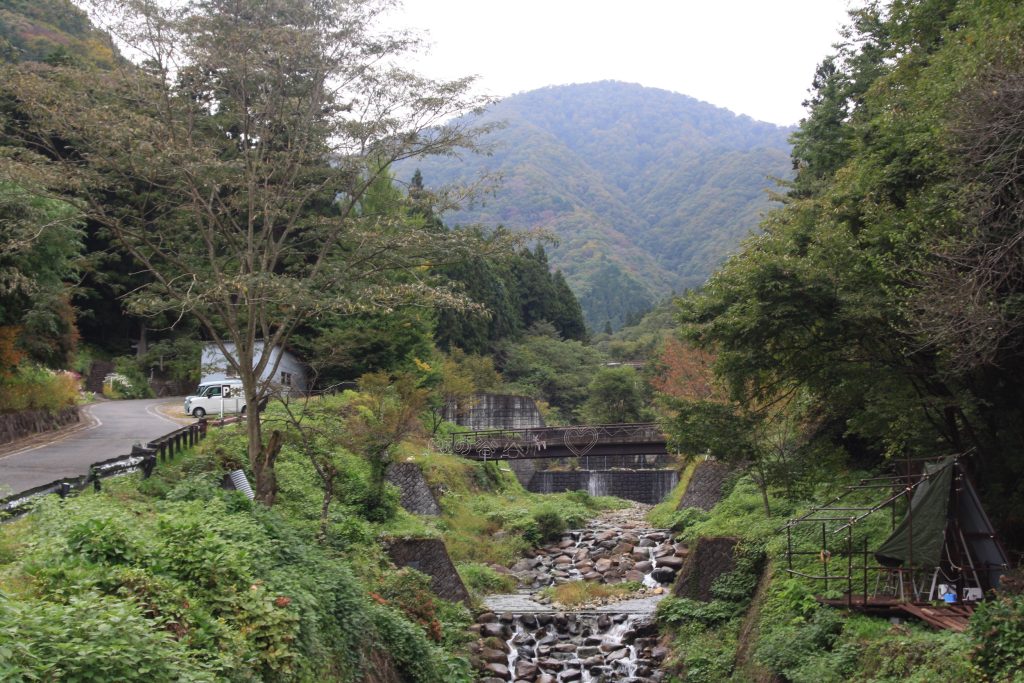 This collection is located right near Mt. Tanigawa, a mountain beloved by hikers all over Japan which is considered the symbol of the town of Minakami. There are also many premier eco-lodges nearby, where you will be assured of a quality stay.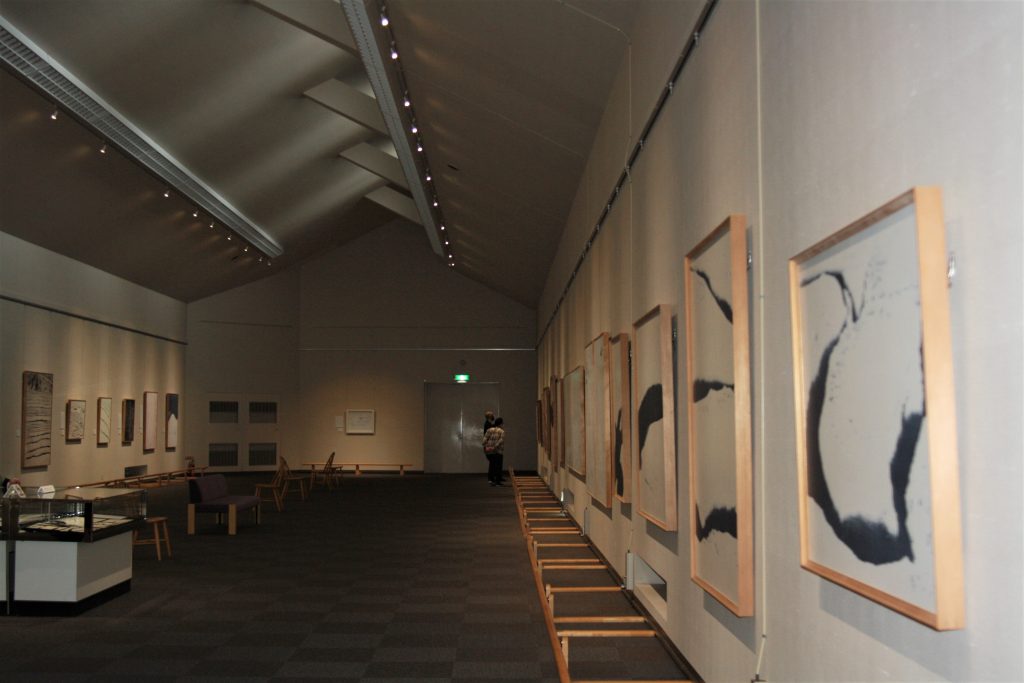 A world of white: The Tomioka White Museum
If you would like to see art of Snow Country itself, you may enjoy the works of Soichiro Tomioka at the Tomioka White Museum. This famous painter is known primarily for his winter landscapes, as well as his signature paint known as "Tomioka White." It was created and formulated by Tomioka specifically to paint snow, and also to maintain its brilliant white color even after a long time. The museum houses approximately 40 of Tomioka's 570 collected works, and there are new exhibitions 3 times a year, most recently Shiro no Kiseki, or "The Path of White." This exhibit chronicles Tomioka's journey from Japan to New York, with a special focus on the bird's eye perspective used in many of his works. These were achieved while Tomioka sketched from the passenger seat of a helicopter. Within YUKIGUNI, you can view more of Tomioka's paintings at the famous Yukimuro in nearby Uonuma no Sato, a sort of "sake theme park" run by the local Hakkaisan Sake Brewery. Click HERE to learn more about it.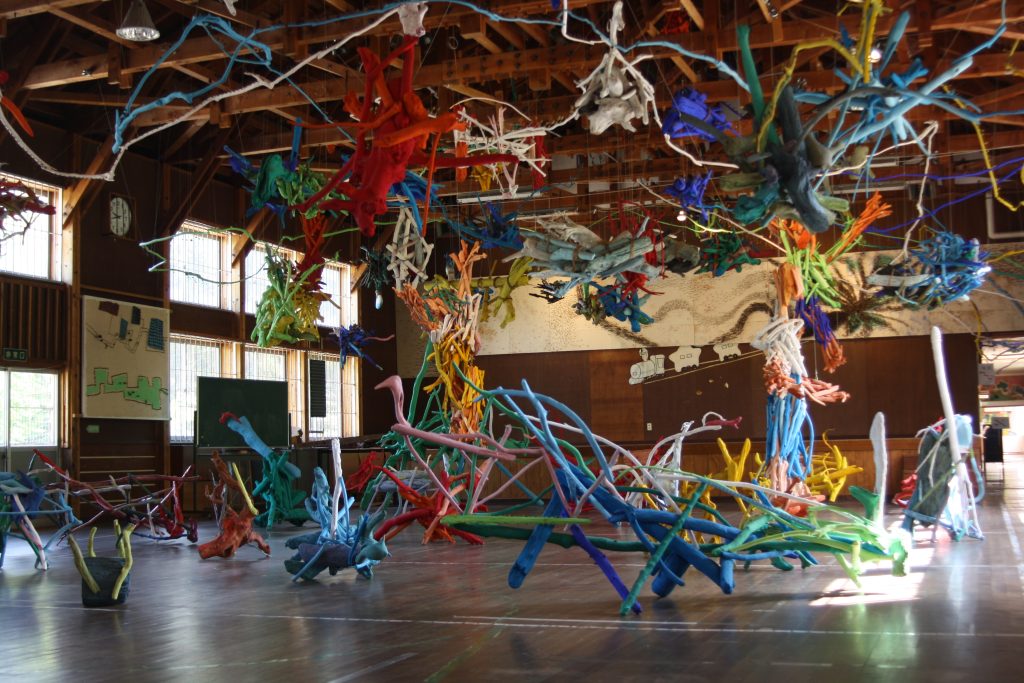 From picture books to nuts and more: The museums of the Echigo-Tsumari Art Triennale
The Echigo-Tsumari Art Triennale is a world-famous art festival held throughout Tokamachi and Tsunan. Since the festival first launched in 2000, various art museums were also created all around Echigo-Tsumari, and the buildings and architecture themselves are also works of art. In addition to the Triennale, these locations hold programs and events year-round. This year, "Echigo-Tsumari Art Field in 2023" is being held- click HERE for more information about tours and exhibits.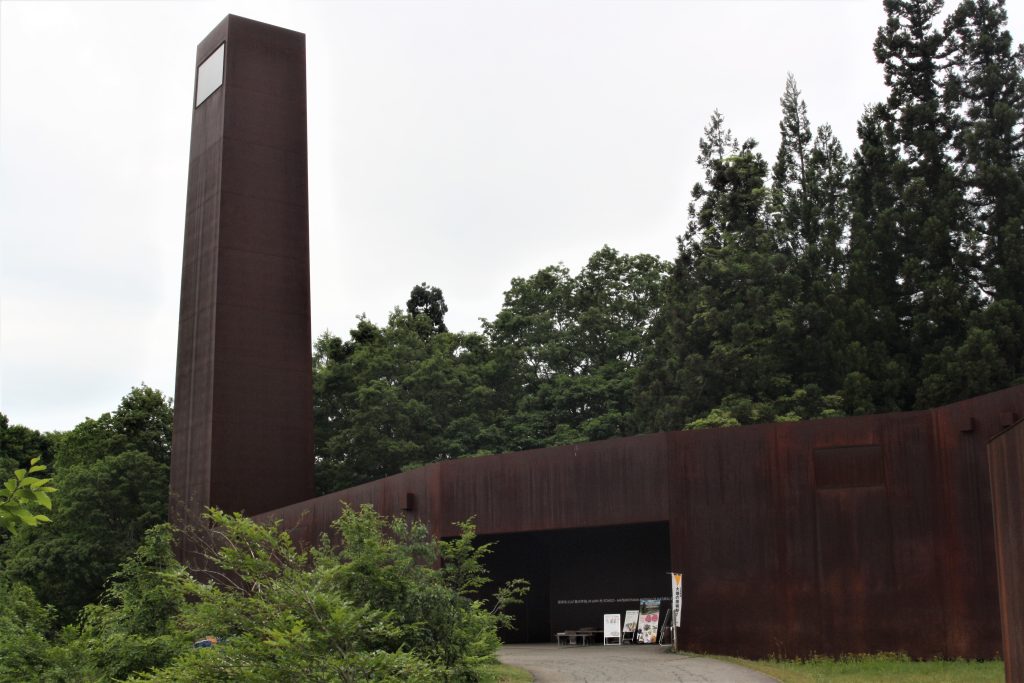 Echigo-Matsunoyama Museum of Natural Science "Kyororo" is a natural science museum located in the Matsunoyama neighborhood of Tokamachi, and is easily recognizable due to its being in the shape of a giant red submarine! The name "Kyororo" comes from the call of the ruddy kingfisher, which is the representative bird of Matsunoyama, and can be seen here beginning in May and June.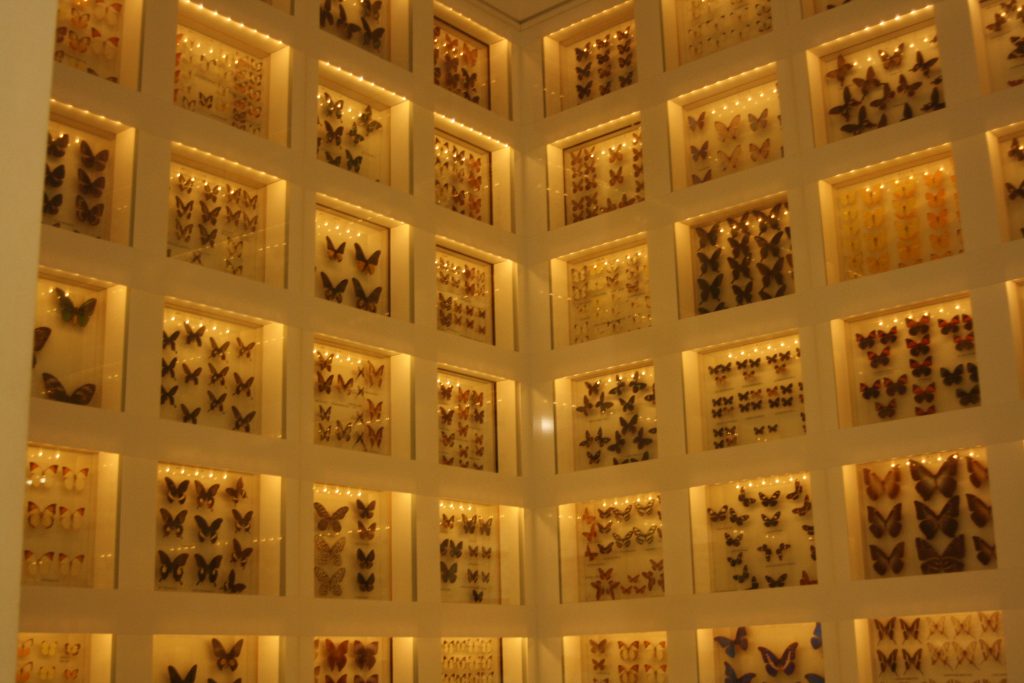 Permanent exhibits at Kyororo include the Usuke Shiga Collection, which houses thousands of expertly preserved butterfly specimens from around the world, and an in-house aquarium where you can learn about many different species of fish and reptiles. There are also hands-on workshops devoted to fishing and woodworking, amidst artwork of the Triennale depicting the local flora and fauna. The top of the museum has an observation deck where you can see all around beautiful Matsunoyama.
New for this spring is the Picture Book Original Drawing Exhibition "Born and Died -The Story of Life-". This exhibit, by painter Hiroshi Tateno, features gorgeous depictions of the life cycles of animals' in the countryside. There is also a children's exhibit of art created by local students around Tokamachi and Matsunoyama.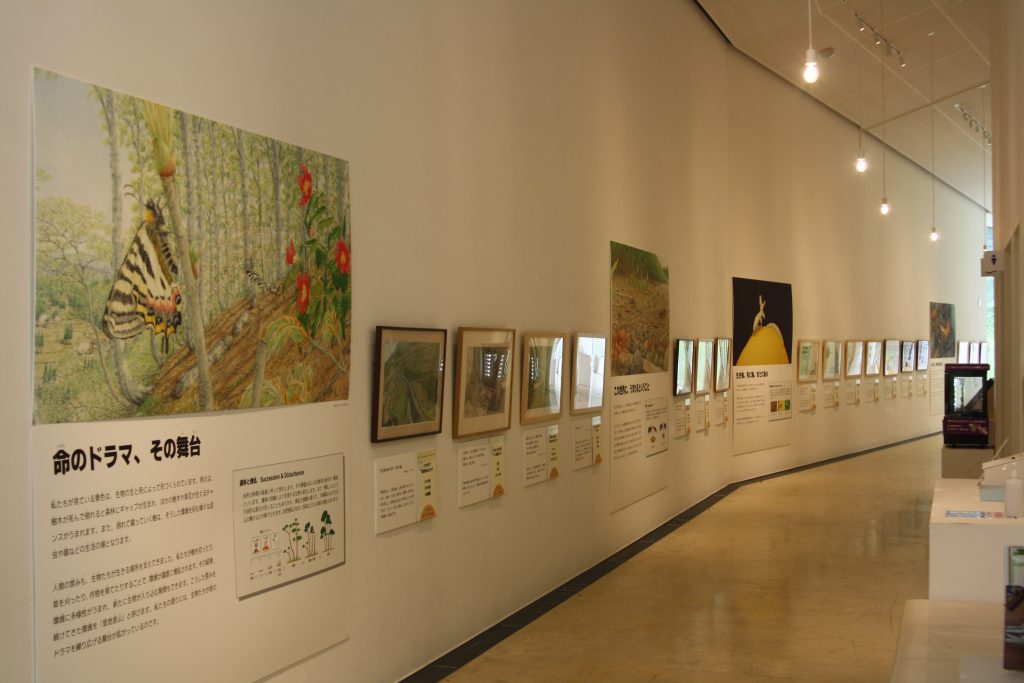 Of course, as long as you are in this forest school, why not also go to the forest itself? Bijinbayashi Forest is only a short five-minute walk from the museum. Matsunoyama Onsen Village itself is also accessible by bus.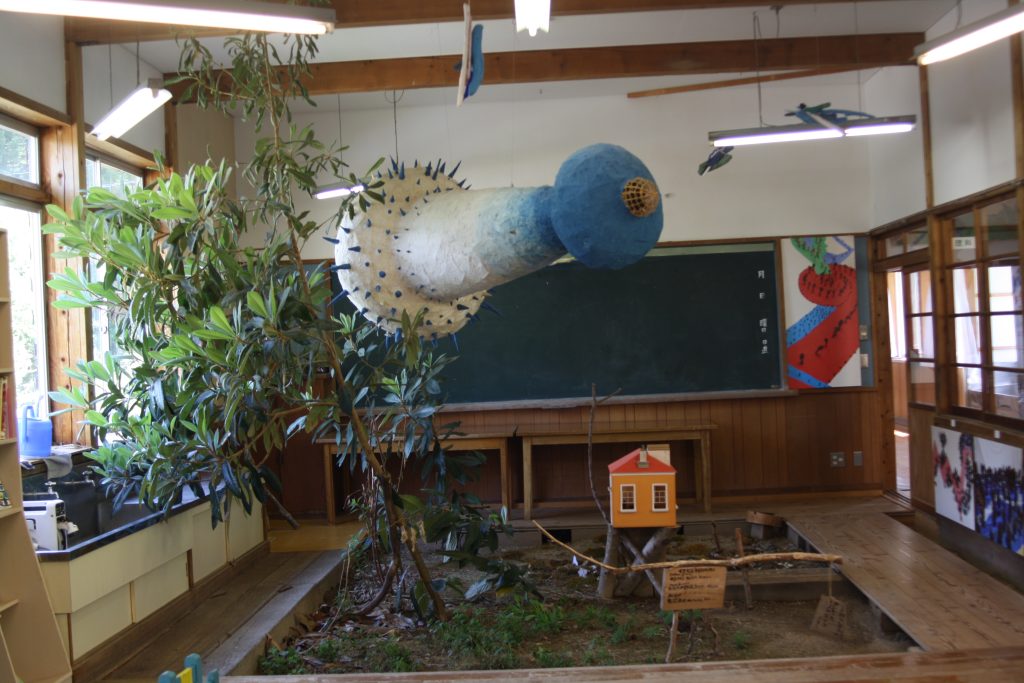 Another worthwhile museum is the Hachi & Seizo Tashima Museum of Picture Book Art, known as the "Ehon to Kinomi" Museum, which is also located in Tokamachi. This museum, popularly considered to be something of a "walk-in picture book" is an enormous installation which covers nearly the entirety of what was formerly the Sanada Elementary School in the village of Hachi. It was created by the artist Seizo Tashima in 2009 after the school's closure 4 years prior. Mr. Tashima has in the past been honored with a prestigious Golden Apples award for his work as a children's illustrator. His new exhibit at the museum is based on his most recent book "Nuts Adventure," and features hanging displays and dioramas made of diverse natural materials including coral and tulip poplar cones, which are displayed in what was originally the school's music room. The adjoining room has illustrations from Tashima's books "Gao" and "Magnolia Man," paintings which also depict figures made with shirodamo berries and magnolias. This style is perhaps the most representative of Mr. Tashima and the museum, but there is plenty more to see.
The 2nd floor of the former Sanada Elementary School is full of large wooden sculptures, some of which go as high as the ceiling. They showcase a childlike imagination as a variety of humanlike and abstract shapes float and rotate around the classrooms and play in the halls. The winding path through the rooms is like going on a small adventure: even now, the former Sanada Elementary School is still full of life. The Hachi & Seizo Tashima Museum of Picture Book Art can be visited individually or as part of the official tour "Tombi-Kakku route" offered by the Echigo-Tsumari Art Field 2023.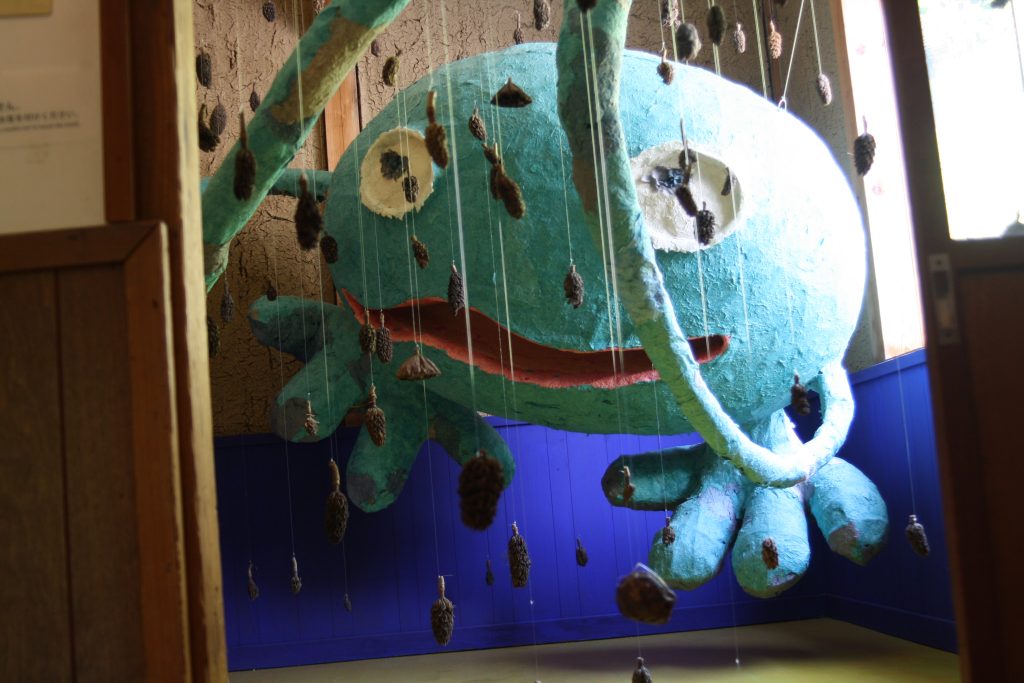 Information for Travelers
Yasuo Toyama Wildflower Museum
Address: 371-1 Manjo Shinden, Minamiuonuma City, Niigata Prefecture 949-6424
Hours: Open from 9:00 a.m. to 4:30 p.m., closed on Wednesdays
Cost: General admission tickets – 400 yen
Time Capsule Museum
Address: 2503 Hokushin, Sakae Village, Shimominochi District, Nagano Prefecture 389-2702
Hours: 10:00 a.m. to 5:00 p.m., closed on weekends
Cost: Adult tickets are 500 yen per person
Tenichi Museum
Address: 508-2 Tanigawa, Minakami Town, Tone District, Gunma Prefecture 379-1619
Hours: 9:30 a.m. to 5:00 p.m., Closed Wednesdays, Closed for part of winter in January and February
Cost: General Admission tickets are 1,300 yen per person
Tomioka White Museum
Address: Kamiyakushido 142, Minamiuonuma City, Niigata Prefecture 949-7124
Hours: 10:00 a.m. to 5:00 p.m., closed Wednesdays. Museum café open on weekends only.
Cost: General admission tickets are 500 yen per person
Echigo-Matsunoyama Museum of Natural Science "Kyororo"
Address: 1712-2 Matsunoyama matsuguchi, Tokamachi City, Niigata Prefecture 942-1411
Hours: Open 9:00 a.m. to 5:00 p.m., closed Tuesdays
Cost: 500 yen for adults
Hachi & Seizo Tashima Museum of Picture Book Art
Address: 2310-1 Sanada-Kou, Tokamachi City, Niigata Prefecture 948-0111
Hours: Open 10:00 a.m. to 5:00 p.m., closed Tuesdays and Wednesdays. Closed during winter.
Cost: General admission tickets are 800 yen